Home
›
Southeast General Fishing & The Outdoors
FPI Offshore Report 7/28 mini season
BacDoc
Posts: 704
Officer
Usually for me mini season is like a holiday weekend - the last thing I want to do is mix it up with the crowds, at the ramp, on the reefs and especially on my secret honey hole! But my crew was pushing and some fresh lobster always gets points with the wife, so off we went on Thurs.
Plenty of bait at the 10a bouy with a full rainbow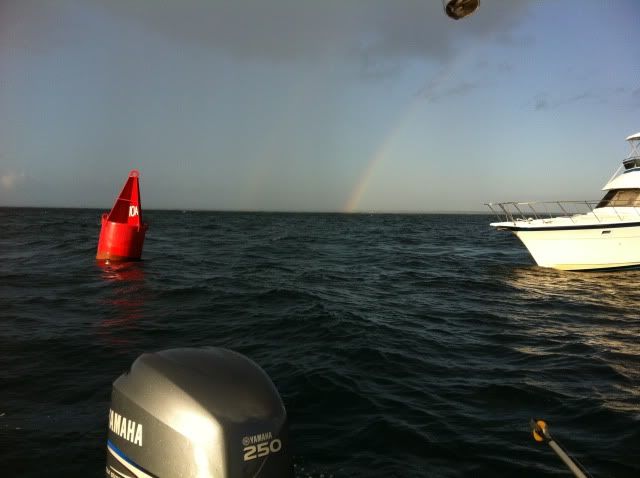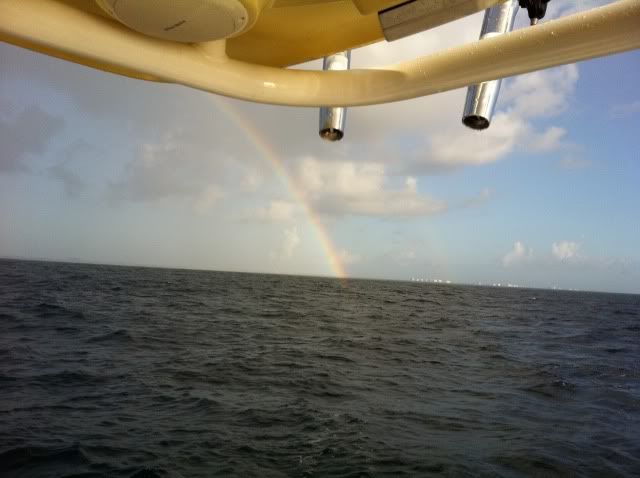 Filled the well and headed deep as vis reports along the beach were poor yesterday. Sea conditions were rough and snotty with 15kts ESE wind and a short period 3' chop/windswell. Went to 60' and decieded to do the first dive there. Current was lite and vis was perfect so we anchored on a ledge that was lit up and started fishing before the dive. 2 oz could hold bottom. The sea bass and triggers were thick and it was impossible to get bait past them and we pulled up a few nice ones.
The divers went down and scored some lobster but no studs and Big Wave Dave met this red grouper on the anchor.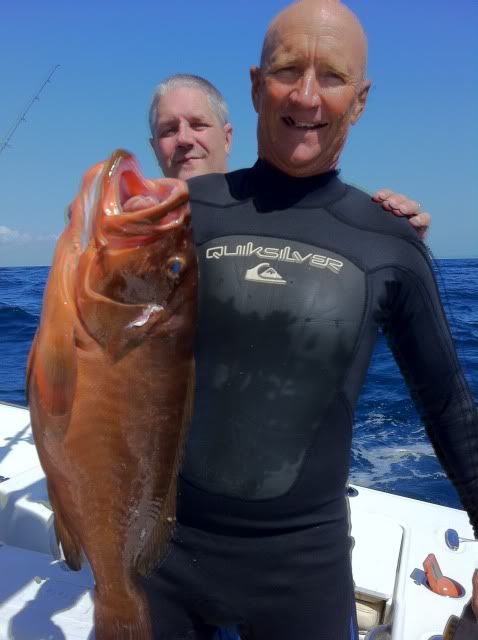 seas were rockin and rollin and I was feeling the effects. The box was looking pretty good with sea bass, triggers, grouper and some lobsters so we pulled anchor and headed in.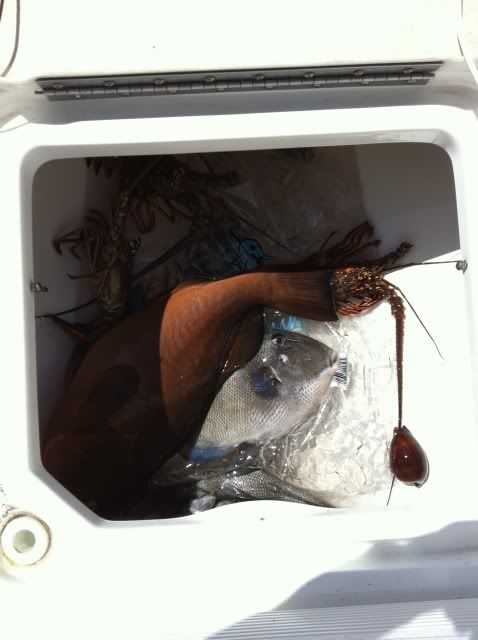 Pretty snotty out there but the divers were loving it - vis was 40' and no current, if they went for a second dive we probably could have limited on bugs but I was not up for waiting in those conditions:(