Home
›
Ten Thousand Islands General Fishing & The Outdoors
Last Run Offshore for ARS (Fishing Lake Mexico)
tortugadigger
Posts: 29
Greenhorn
With this weak weather pattern we have been having for the past week or so and the ARS season coming to a close we decided to make one last run. However due to the light winds and full moon it is really never a good idea to plan a day time fishing trip however the night bite I'm sure was probably hot!!
We pulled out of Gordon's right around 3:30am last Friday and with the bright moon in the sky and glass calm seas resulted in a very nice and relaxing trip out to our grounds. We started fishing right at sun up with the moon setting in the west at our first drop I noticed that there was no current either. This is just another factor that results in difficult conditions to get the bite to turn on offshore.... It was a day that we had to work for ever fish we got, but the ones we did get were very nice fish!! I was marking fish everywhere on my machine but with no water movement, no wind to push us along our drift, and the full moon the fish just were not interested!!!
We did manage to get our limit on ARS by the end of the day however we had to keep moving to spot to spot looking for a bite. Days like this result in less action but one good thing is that you find numerous new spots to fish again while you are driving around looking for the bite and or current....
You all can see just how calm it was in the video and pics attached, hope you all enjoy!!
http://www.youtube.com/watch?v=cHMXpoS2t0w
Nice Mutton
ARS
ARS
Small but keeper Scamp
I think this is a Rock Hind Grouper??
HUGE ARS!!
And Another!!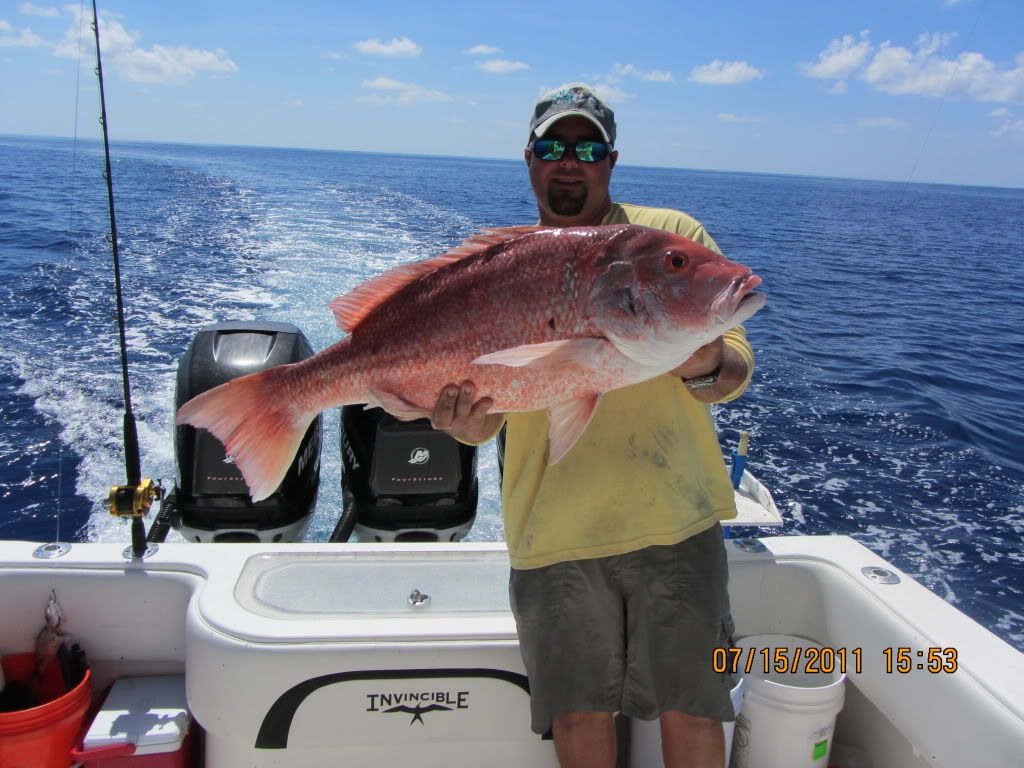 Group Shot!!