Home
›
General Freshwater Fishing
Big hog my daughter caught today on a shiner!!!!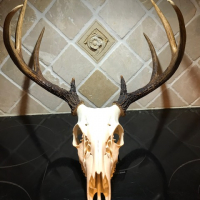 wilburz
Posts: 1,006
Officer
I have taken her bass fishing a few times and she does not have the patience to throw plastics with her push button so today I bought 1/2 dozen shiners. She lost the first bite and then the second one she got this suprise. She tried to hand the rod off to me cuz it did not want to come to shore. I could not stop grinning!
[
ATTACH=CONFIG]2079[/ATTACH]
Happiness is a belt fed weapon!