Home
›
Fly Fishing
Slinky fibre mullet SBS.
Ol'DirtyCaster
Posts: 2,422
Captain
Here's an SBS for a fly I've been tying for quite some time. The pattern was created by NE tyer Jonny King, and it's been tweaked a bit to suit my purposes. It's a simple tie that's very durable, and it's alot of fun to tie and fish.
What you're going to need-
* A wide gap hook (#1 or bigger)
* Slinky fiber in your choice of colors (mirror image works for smaller profiles, and syn-yak/devlin blend is nice for the truly huge stuff).
* Finn Raccoon in your choice of colors (bunny & arctic fox are great subs)
*Serrated scissors - Not an option. The trimming process will be a total nightmare without them.
*UTC mono thread in .006 dia.
* a brush to aid in trimming.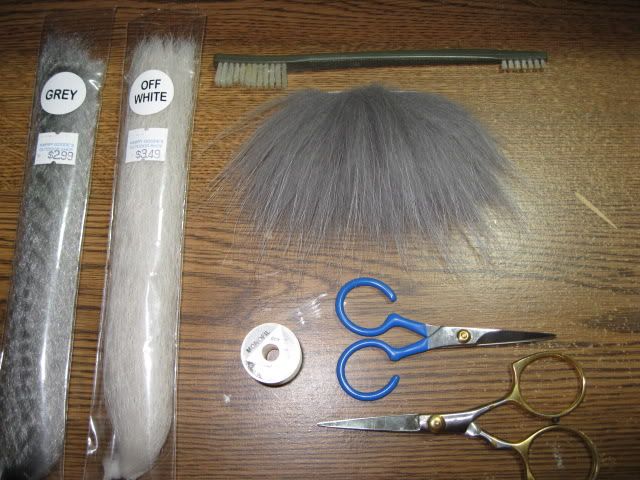 First, you're going to want to wrap the shank of your hook to the bend, and create a small bump in the back to kick your materials up a bit. Wrapping the shank will keep your materials from sliding around while you work.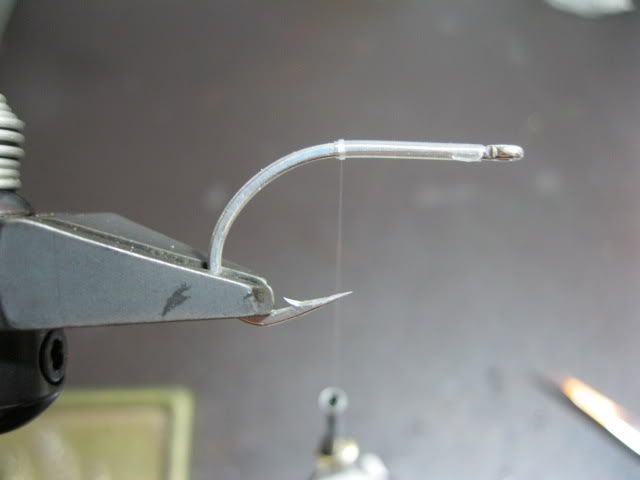 Next you're going to tie in the first piece of your tailing material. With finn raccoon you're going to want to use about 30% more than your instincts tell you to. After you get it tied down, make 2-3 wraps around the base of your materials to kick it up at an angle.
Tie in the belly color flat, so that it follows the flow of the last piece you tied in.
Now you're going to begin building the head. Take a generous hank of slinky or ferrar, and cut it in half. Tie in half at the top at a 45 degree angle as far back as possible. Secure this hank down with 6-7 wraps of thread, this will make it easier to tie down once you fold it over itself.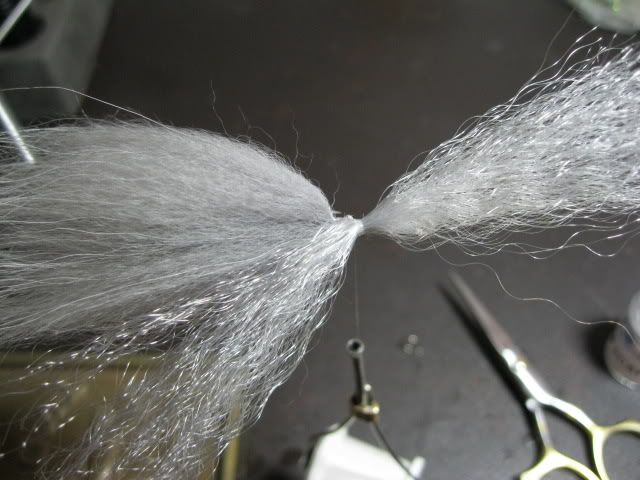 You're going to fold your material over itself creating a "V" tie. Make sure the two sides meet in the middle, or you'll get gaps once you start trimming.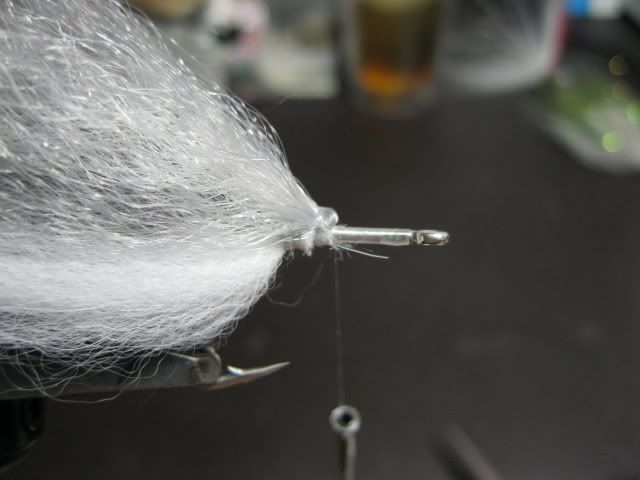 You're going to repeat this for the belly.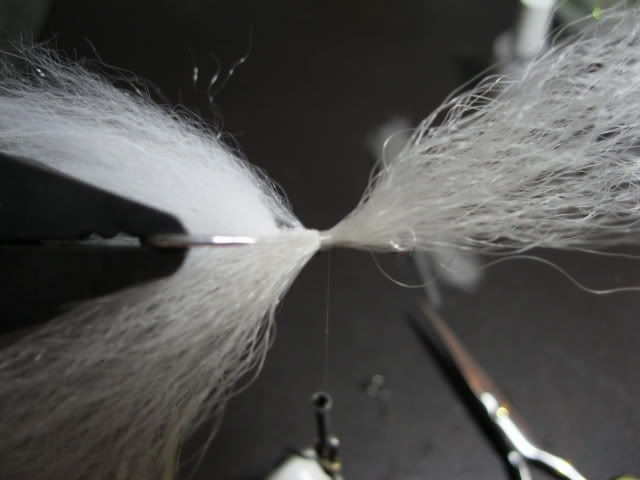 Repeat the V ties until you're ready for the final 2 ties required in building the head of the fly.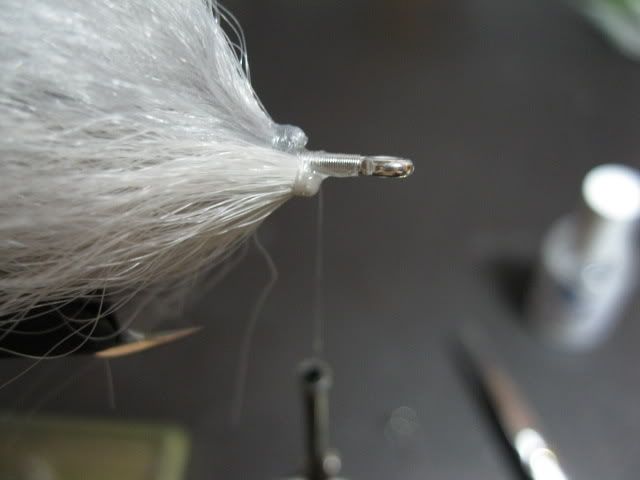 The final 2 ties are going to be tied in straight, not at 45 degrees.
Fold them back and finish your head.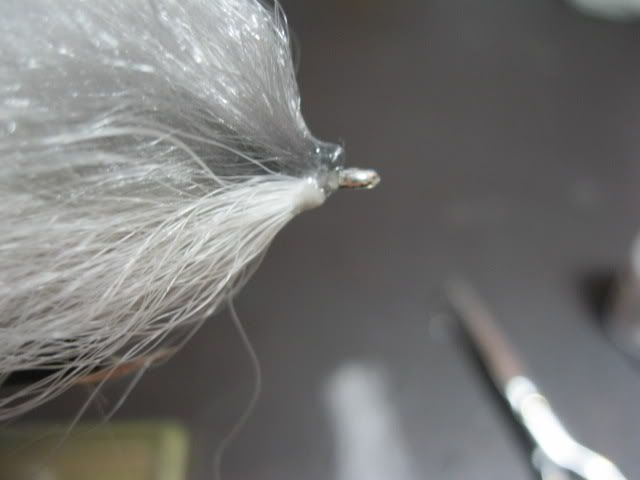 I like to have several prepared before I start trimming. They make a pretty big mess.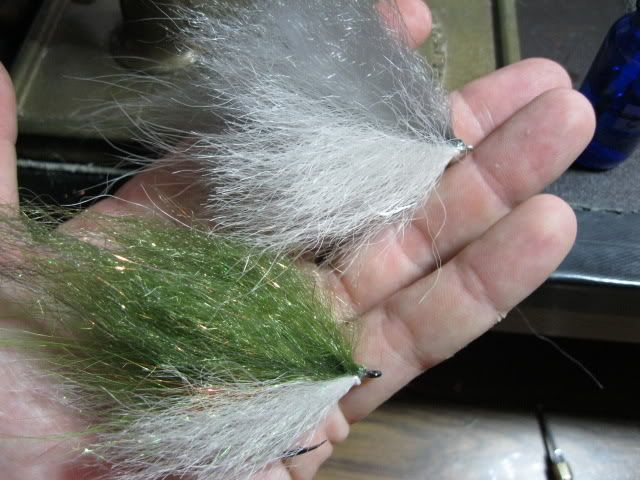 You'll trim it up the same way you would a large deer hair slider. Just take small bites out of it with a sharp pair of serrated scissors. If the finn raccoon is getting in your way, a quick dunk in the sink will slim it down and help to seperate it from the slinky/ferrar.
Put some eyes on it and go fishing.