Home
›
East Central General Fishing & The Outdoors
PC Offshore 06-07-11
ACME Ventures Fishing
Posts: 851
Officer
Forecast as 1-2' sea's not quite accurate, but still quite fishable. Our days
plan was reef fishing at 8A. Arriving early, we found ourselves alone on
the reef, and made a pass up and down the ridge before setting anchor. A
small "schoolie" took the bait and was released to be a 10-15 pounder in
a few month's.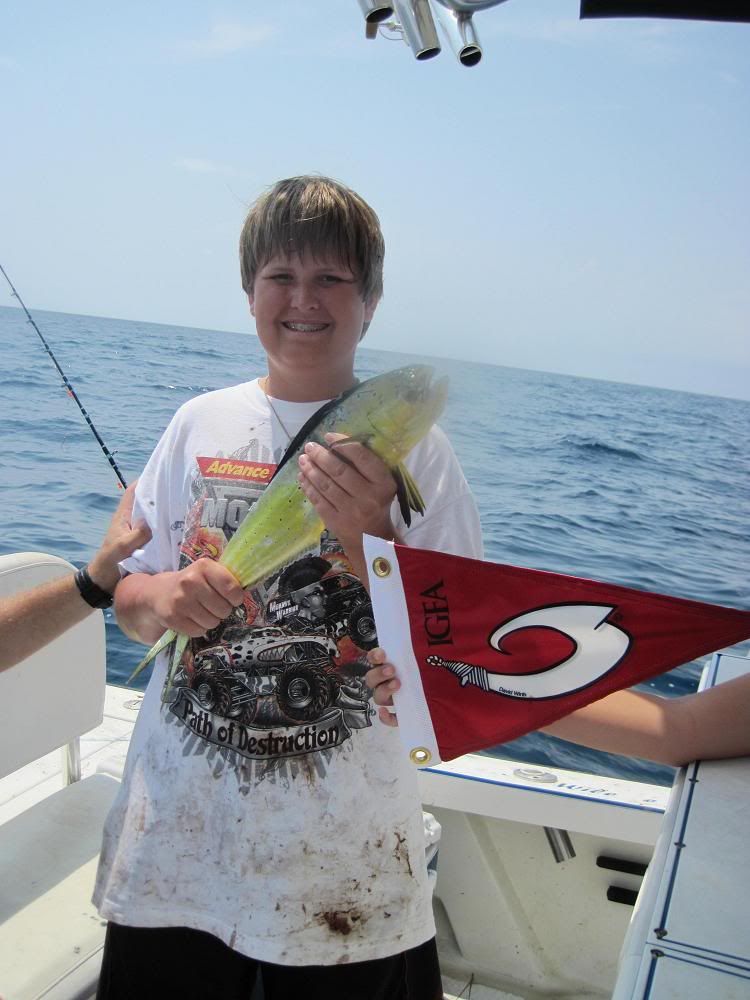 We set anchor and proceeded to pull Sea Bass up. We got chum in the water
and deployed flatlines also. By now other boats began arriving at the reef.
First 5, then 10, then 20!!!! It was busy, with most slow trolling for Kings.
We seen a few brought in, but most were on the small "snake" size, including
one woman we watched fight one for what seemed like a half hour, only to
come in as a 24 to 30 incher. We had Remora around the boat most of the
day, and we saw several caught while others were slow trolling also.
Our chum line produced a nice steady supply of Mahi, though most were
small "Schoolies" We kept the four biggest fish of the day, and allowed the
others to grow a bit. A few small "Peanuts" were also caught, showing the
appetite on these fish willing to tackle a large sardine, when they themselves
are not a whole lot bigger! In all we went 13 of 14 for the day on Mahi.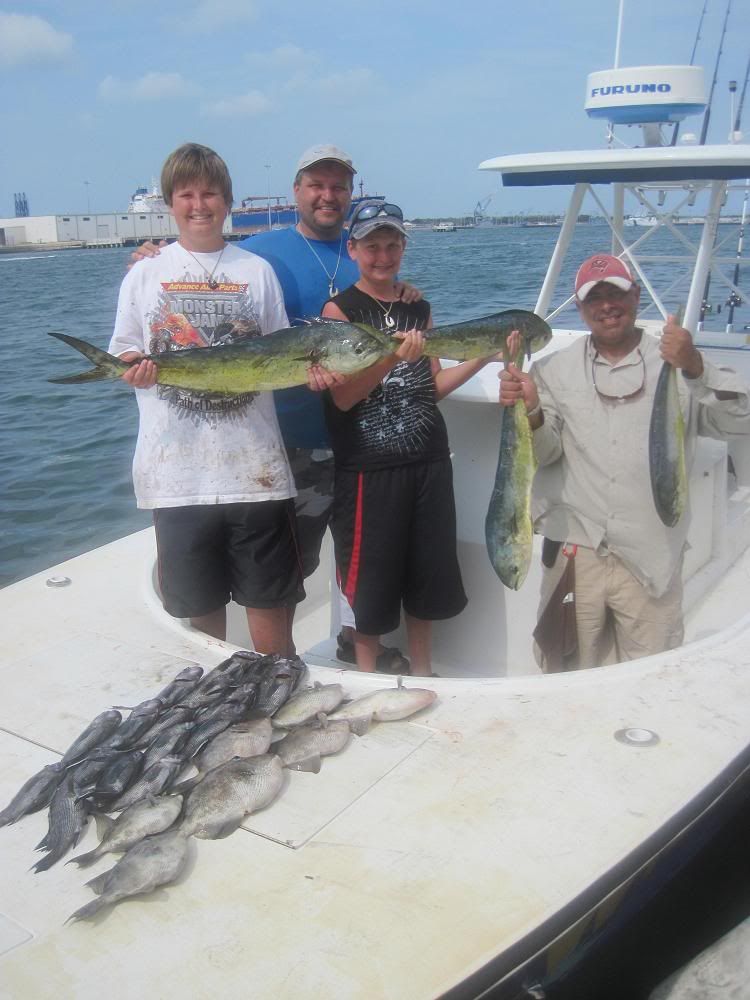 The brother of my client is David A Wirth, an associate of the IGFA. We got
to fly his "Catch and Release" flag several times today. Next trip is only a day
away with Mahi the target, and trolling the gameplan. Good reports were
comming in from a little deeper, but 8A sounds like a fall back if nothing is
found. We pulled anchor with a dozen schoolies still around the boat. Despite
2 of the 4 anglers not taking the sea's well and resting most of the trip, we still
managed a nice collection of fish for the icebox.
Captain Henry