Home
›
West Central General Fishing & The Outdoors
Big Drum in the bay
CodyS
Posts: 243
Officer
Hit the bay early today around 6:30am and I was on my way to my first spot. Paddled out to a mudflat near some spoil islands and started throwing a topwater, first cast I get a huge blowup but whatever it was missed. After that all I was doing was atrracting a bunch of pesky ladyfish.... those things seem to be everywhere. I moved out more to a grass bed in some deep water and started to drift, again the ladyfish are bashing my lure every cast but when it did make it to the bottom I hooked up with a nice trout, nothing big just 15-16inch fish. I was skunked on the reds and all I could find was average trout, so I decide to wing it and try for my first big black drum. I found some crabs when I was searching for reds, I went back to the spot where I saw them and only found one.... but it was all I needed.
I paddled up to the center spans of the bridge, and as I was tying up a hook I hear some smacking sounds near the pillions..... turned out to be big drum tailing and eating stuff off the tops of them.... awesome! I break off a leg from the crab and cast it right on the nose of a drum, he hits it hard and runs but he came unbuttoned..... rebait and try again, I let it sink all the way to the bottom and as I was reeling back up this massive drum comes up and smacks the crab leg on top and goes back down. I set the hook hard and its game on. After about 45 minutes of going on and out of the pillions and fighting up and down in open water I finally get the fish close enough to land.... but it is way to big. Some awesome out of state visitors were watching me fight the fish and flag me over so they can help. They let me tie my yak up and climb up on the boat, it took me and two others to lift the fish up properly. They hand it over to me and snap a few pics with my phone and they snap a few with their camera also......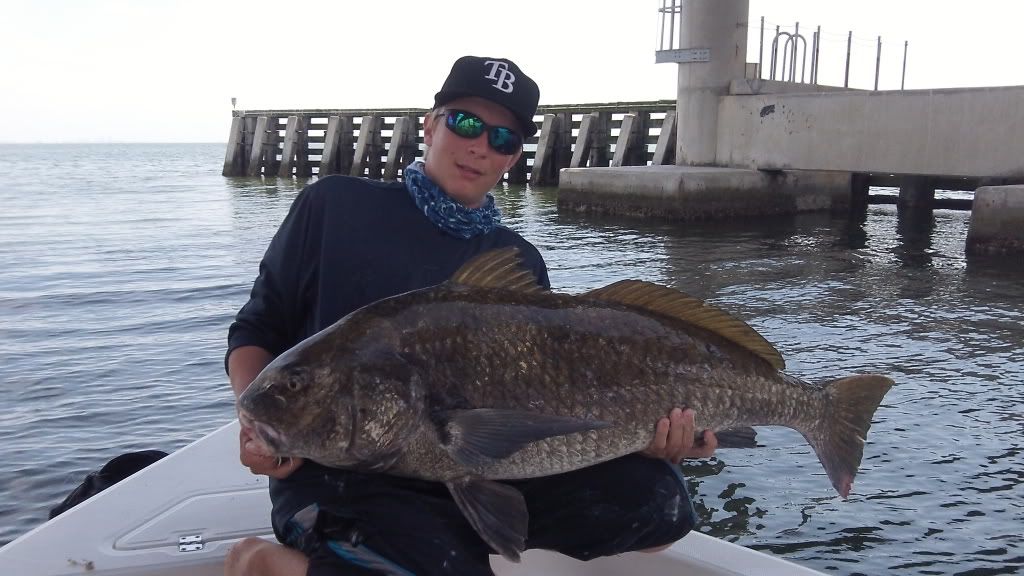 I get the monster back in and revive the fish for a couple minutes and it swims off strong. I had to sit down for a second I was shaking so much haha. I could not believe I landed this fish with only 10 pound test and 20 pound leader. I taught the people a few things and they actually caught a drum while I was getting back on my yak, awesome!
The drum were every where but I left them biting because I was satisfied.
On the way back I stopped at a little bridge and caught a couple healthy 20inch snook and a little red and completed my slam.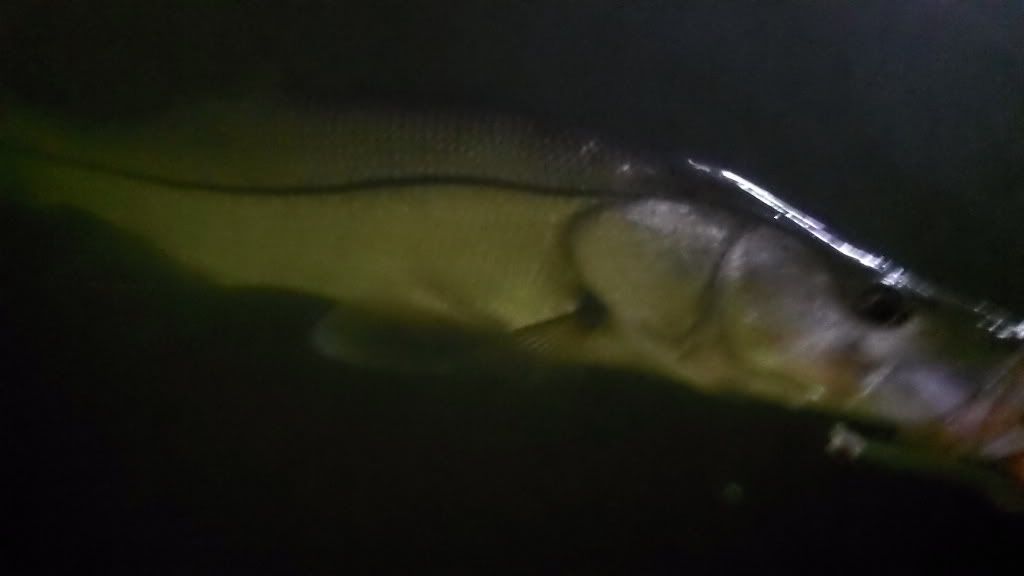 Special thanks to the friendly people on the boat!