Home
›
Sportsman's Kitchen
Cuban Pork Roast
I FA DAT
Posts: 553
Officer
Well my camera took a dive after hunting season so I haven't been recording my catches or dinners. My cell phone doesn't really take good pics so I'd thought I'd try the go pro on the still setting. I was a little hard without a view finder or flash but I took a few of a lazy Sunday meal.
First I went out an cut the Collard greens left over from the winter garden.
Water, ham hocks, bacon, 1/2 an onion, 3 tablespoons bacon grease, salt, pepper vinegar, cut collards cook till ready.
The day before I bought a 6 lb boston butt and trimmed the fat cap off. Then I put it in a ziplock gallon bag with a whole bottle of Winn Dixie Mojo. Marinated for 24 hours.
Preheated the oven at 450 and cooked for 10 minutes then turned down to 325. Cook 30 minutes per pound.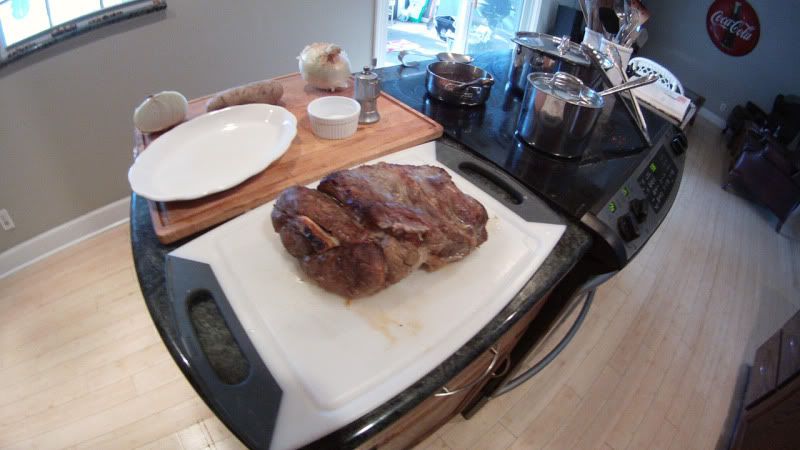 Besides Collards I made some yellow rice. Thanks Vigo. and black bean's from Bush's. :grin
Tried going out side for better light but not much better.
Sorry about the funky pics. Going camera shopping.