Home
›
Sportsman's Kitchen
Kobe NY Strips
Big Bert
Posts: 44
Deckhand
Went to the local butcher looking for a good steak and notice they had Kobe beef strips. Never tired em so I gave them a shot. A little salt n pepper, threw them on charcoal grill for 6 minutes a side, and let them rest for 15 minutes while my girl sauteed some baby bellas and sweet onion.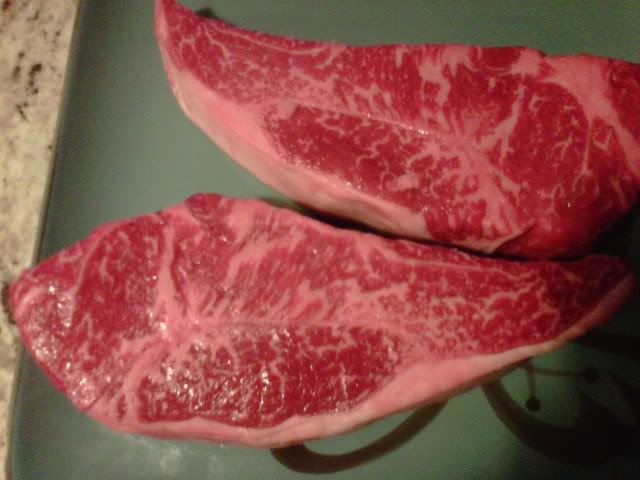 Never understood what the big deal was with Kobe until I tried it. Dadgum it was good. Also had some large stone claws, but the steak stole the show.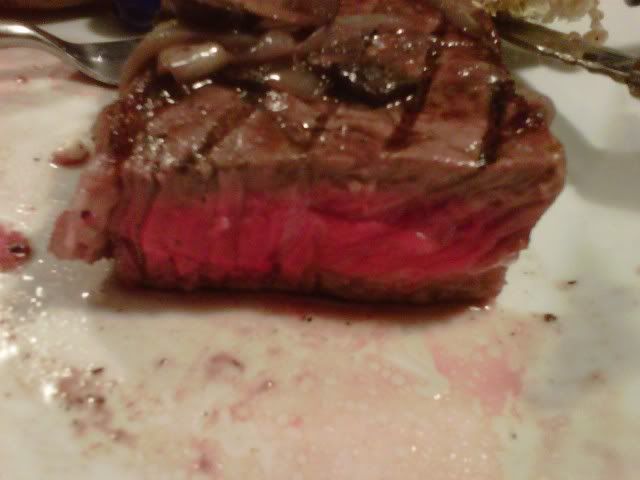 Had some left over so the next morning, I made steak n eggs for me, and a steak omlette for my girlie.