Home
›
General Paddle Craft
Islamorada 2-23-12
parrothead
Posts: 171
Officer
Got on the water at 7:15am. Ran immediately to the bridges and had tarpon rolling as I pulled up. Problem was my anchor was too light for the ripping current & wouldn't stick. & judging by the way they were rolling, they were hugging the bottom. So I made a move to the edge of a flat, anchored down and caught nada there.
Once the tide slowed I ran back to the bridge, set the anchor and hooked a very strong tarpon in fairly short time. I unclipped from the anchor ball as the fish raced away from the bridge. This was a really tough 40 pounder that only jumped once, but uncorked some huge runs and tried to stay down.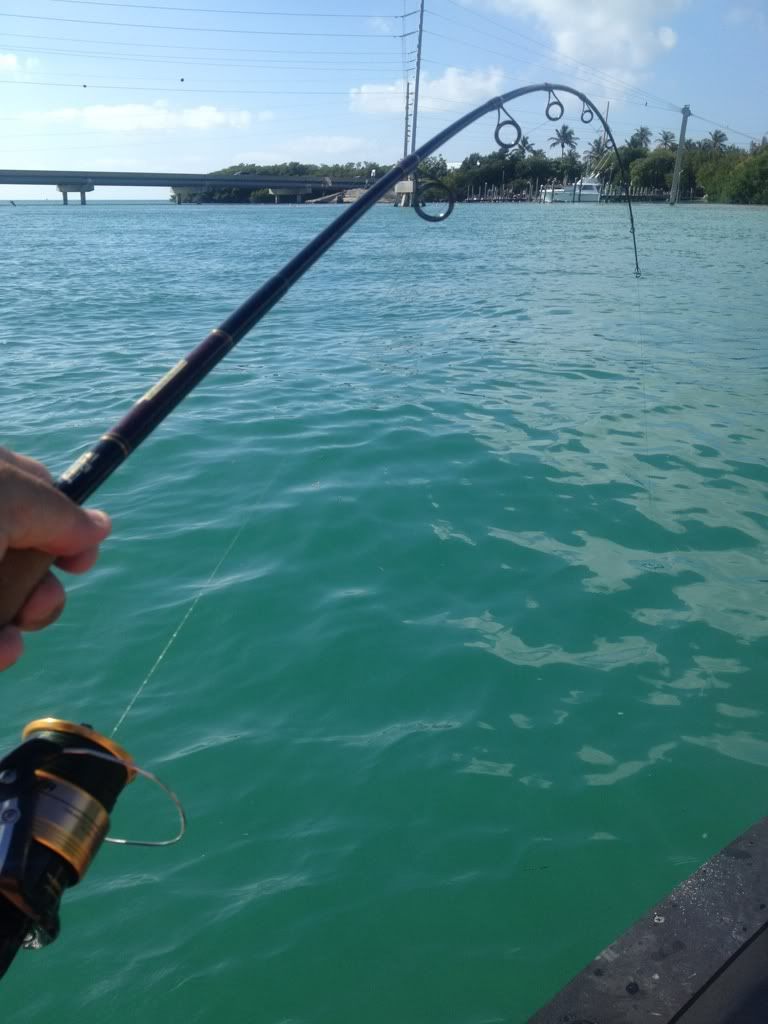 Today I racked the 10lb and stepped up to 20lb braid and a long 30lb mono leader. This was also the first time trying out the new Shimano 4000d Baitrunner. Great set- up.
After about 20 minutes I was able to lift the fish & hit him with some low blows.
Another few minutes of some "hand-to-hand" combat in close and I was able to turn this one loose in good shape.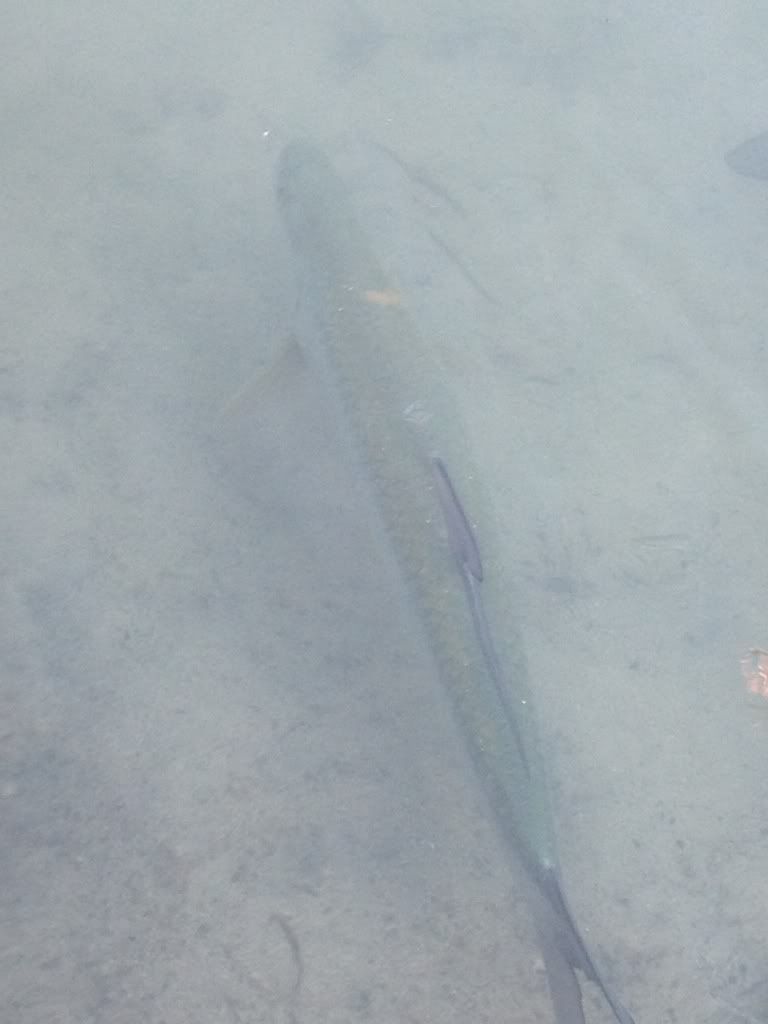 After that one I headed back to the dock for lunch since the tide was about done.
Hit it again after lunch since the tide was now starting to go out. Went back to my spot and the Poona were waiting for a big live shrimp I fed them and immediately hooked one that never jumped, but ran all over the place and did his best to imitate a jack by staying down. At one point this fish tried to head back to the bridge.
Trying to get back to the bridge.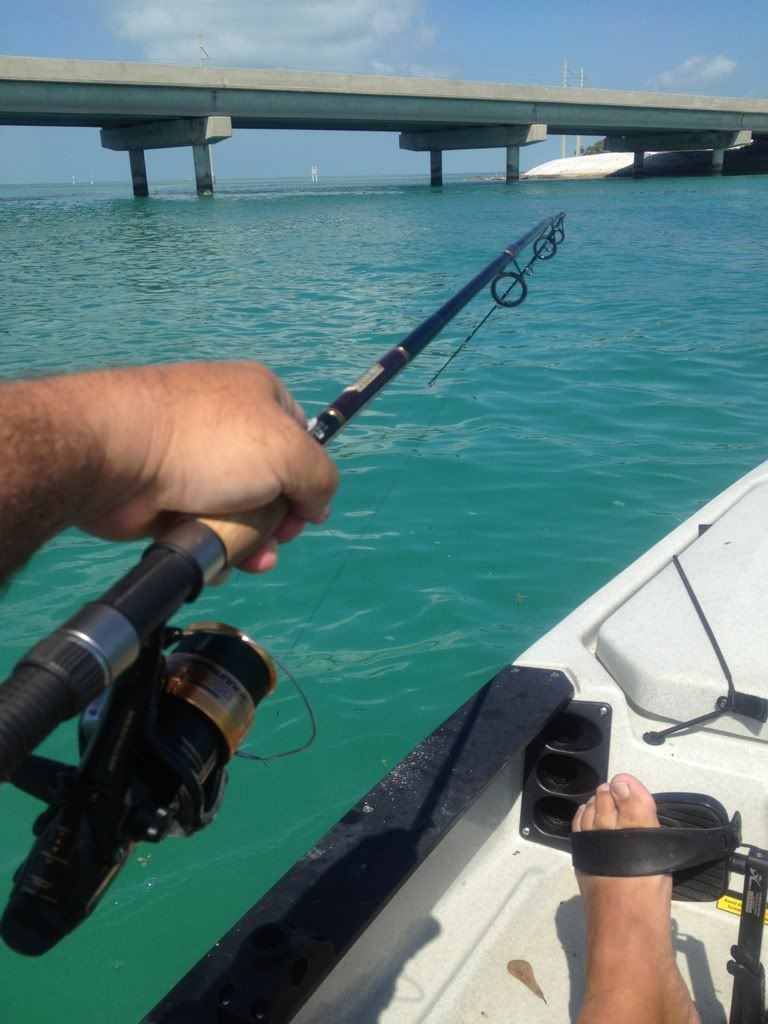 Instead of trying to race up in front of this fish, I bottomed out the rod, turned the PA sideways to the current and let the fish try to drag me.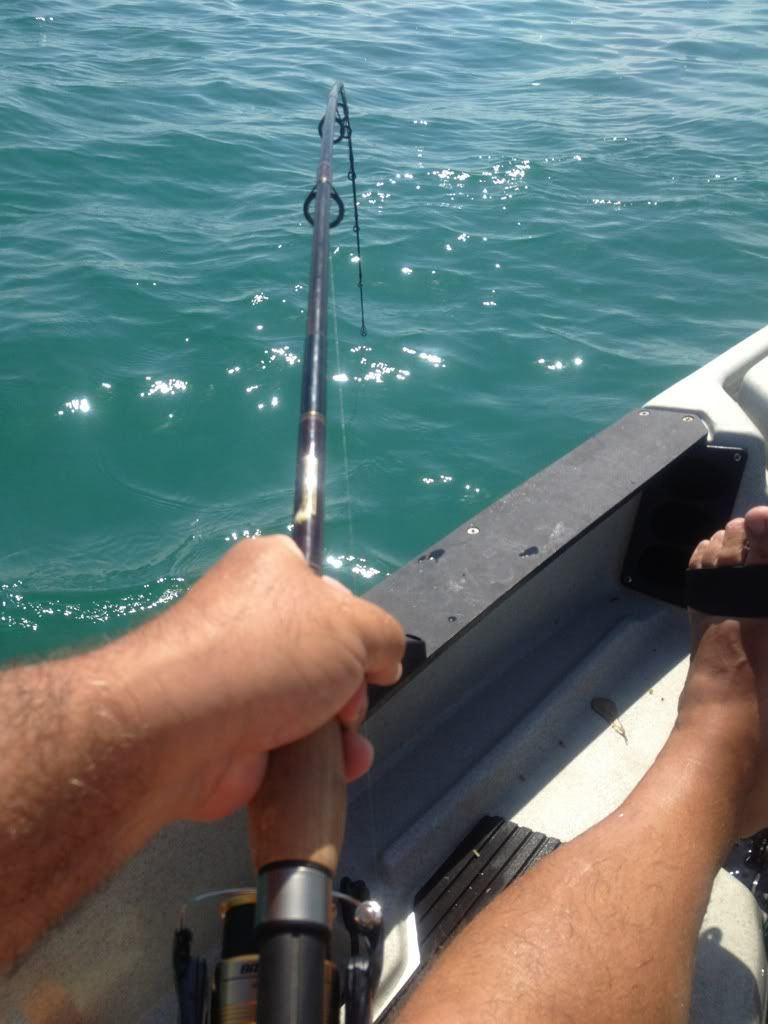 Worked like a charm and got the fish to turn and run offshore.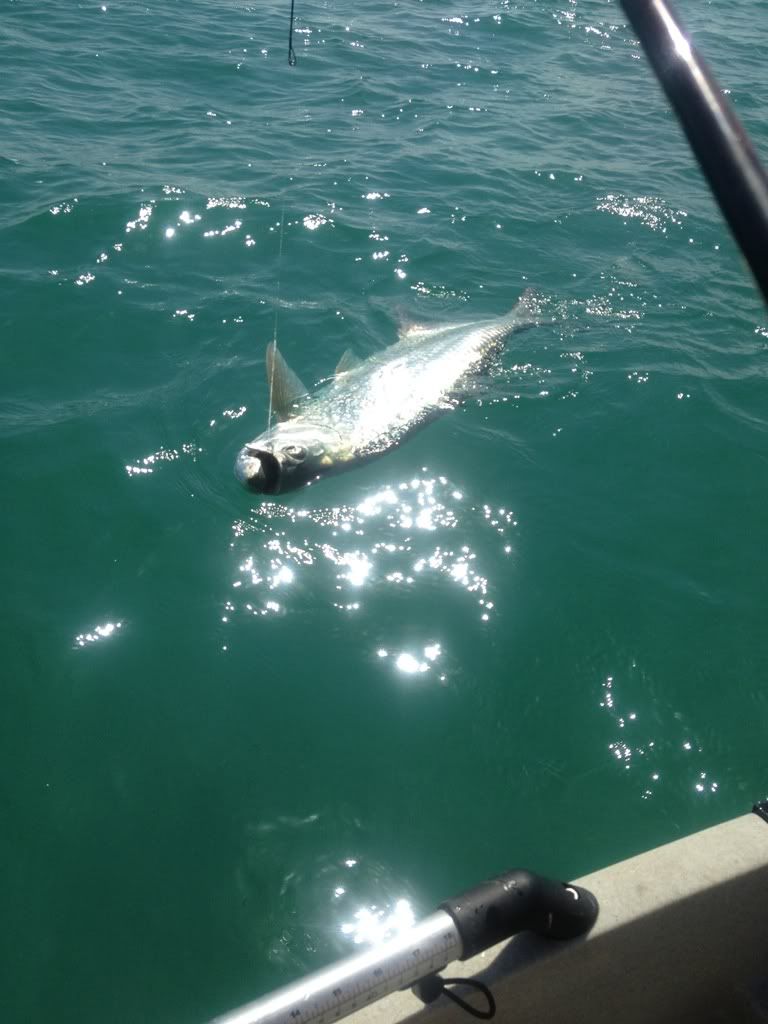 After some more pulling, I was able to get this one stopped. It was not a big fish, maybe 35lbs. But it sure was mean & nasty. This was the last bite I got.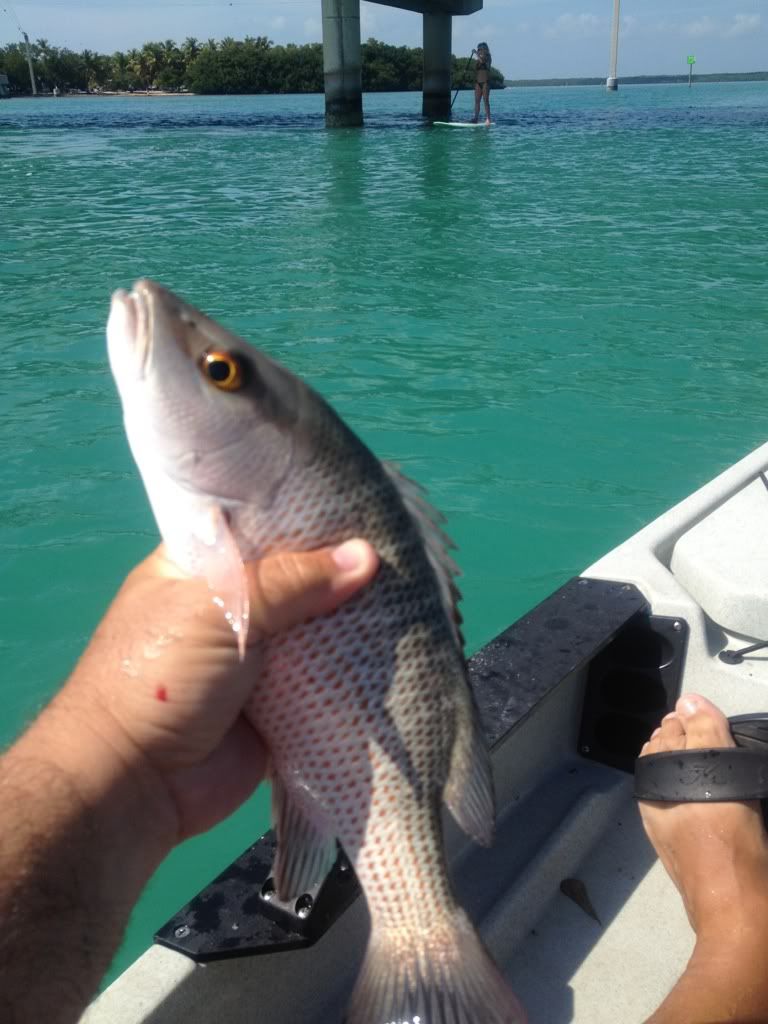 Two tarpon from the kayak in one day. And I was treated to this sunset.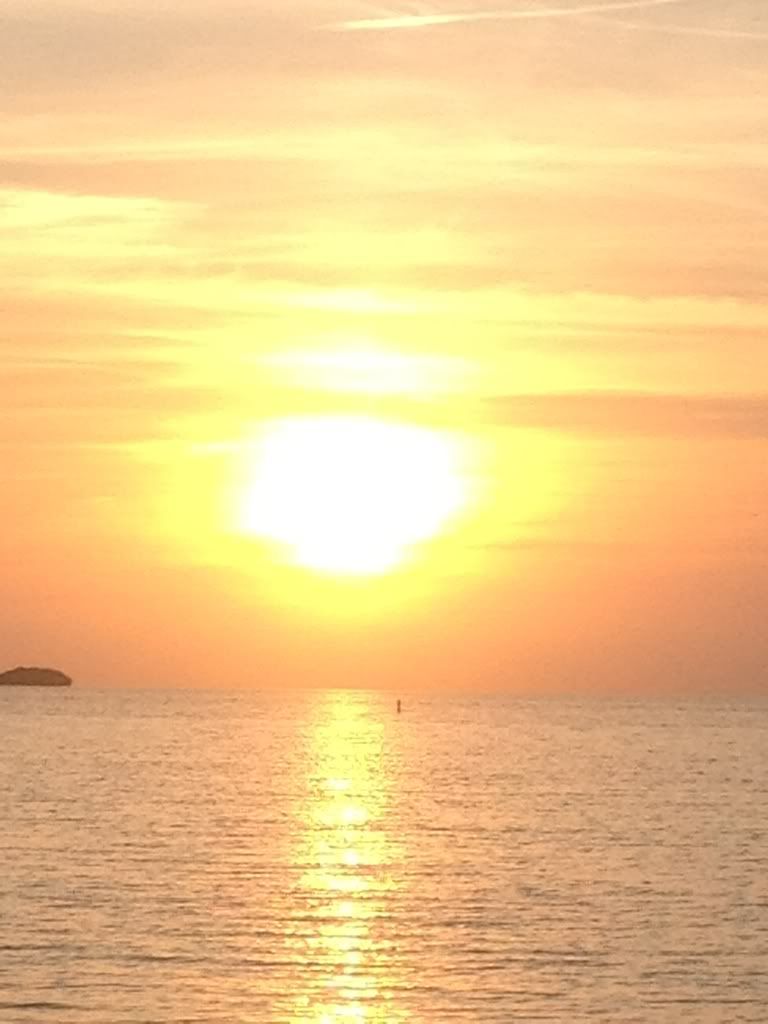 PS..this is who shot the pictures of the first fish.