Home
›
General Paddle Craft
Islamorada 2-22-12
parrothead
Posts: 171
Officer
Launched at about 7am. Tide was coming in so I went ou back looking for a bonefish. Long story short..saw one fish that blew out. When the tide turned, I peddled out to a bridge and to see if I might be able find a permit or some snappers. I wasn't even thinking tarpon because I don't remember them being at the bridges this early. But when I got there I immediately had some big marks on the fish finder and was very excited to look down to see a huge school of poons under the yak, completely unconcerned with my prescence!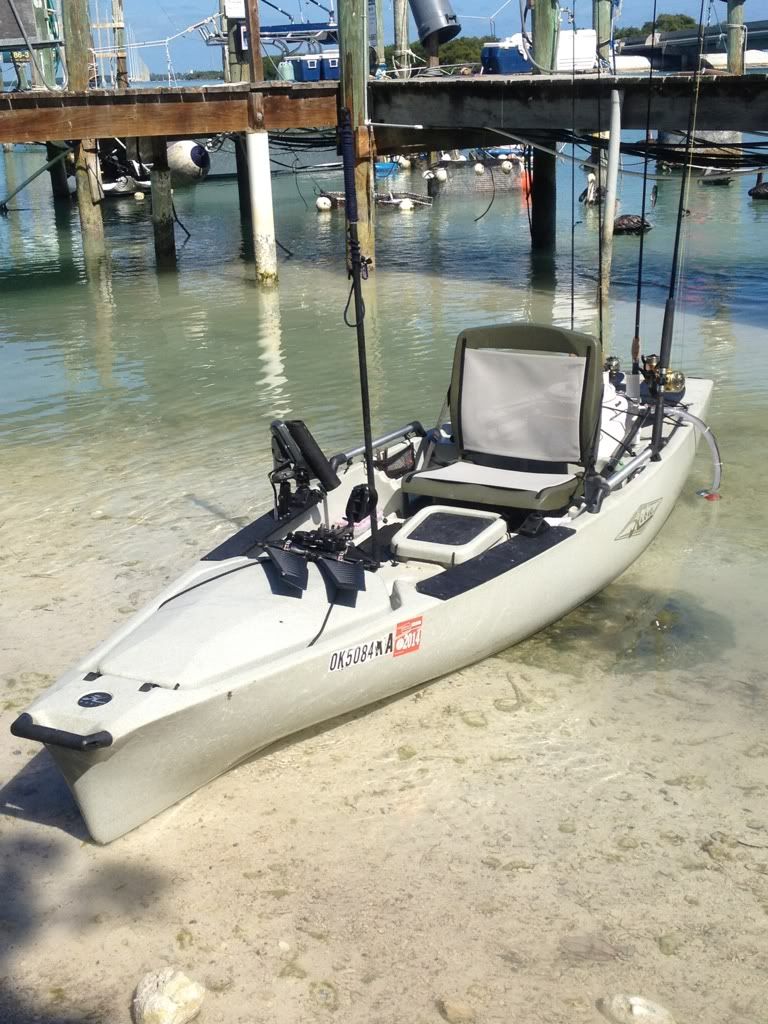 I re-set, fired a live shrimp and put an 80 pounder in the air! Chased that one around the bridge before getting wrapped! Re-set again and had a solid take a few minutes later. This fish stayed down and I started thinking jack. He went between a couple pilings and I peddled like mad to get up in front of this one. Then the fish made a big jump!-tarpon! After that this fish lit up the afterburners and ran away from the bridge! I didn't want to put too much heat on him at this point and just peddled the PA hard, just trying to stay between the fish and the bridge. At about a 1/4 mile from the bridge I started putting the screws to the fish and was rewarded with a couple nice jumps.
After that the fish stayed on the bottom and headed offshore. After a few harrowing moments with a channel marker and a couple pots, I was able to start lifting the **** and each time I did I hit him with a a low blow and upended him.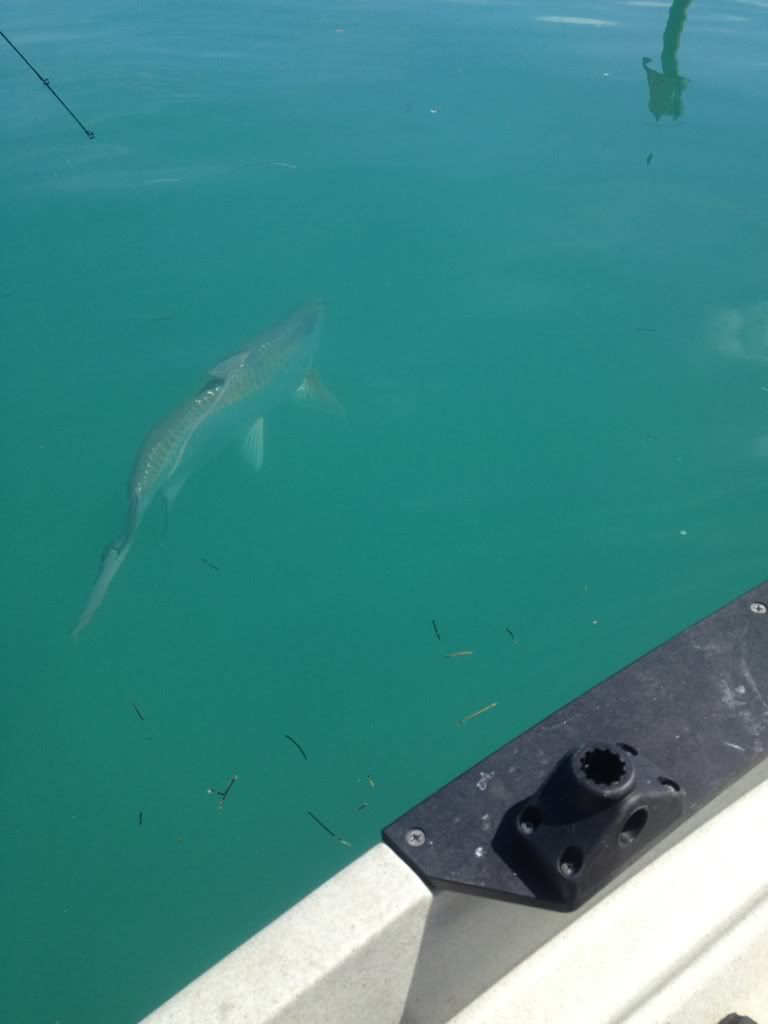 Trying to go for the channel marker!
After 4 times of doing that the fish relented and I got the release! Nice fish of about 50lbs. Oh did I mention that I was using a 4000 Stella/Loomis and 10lb? My FIRST tarpon from the kayak!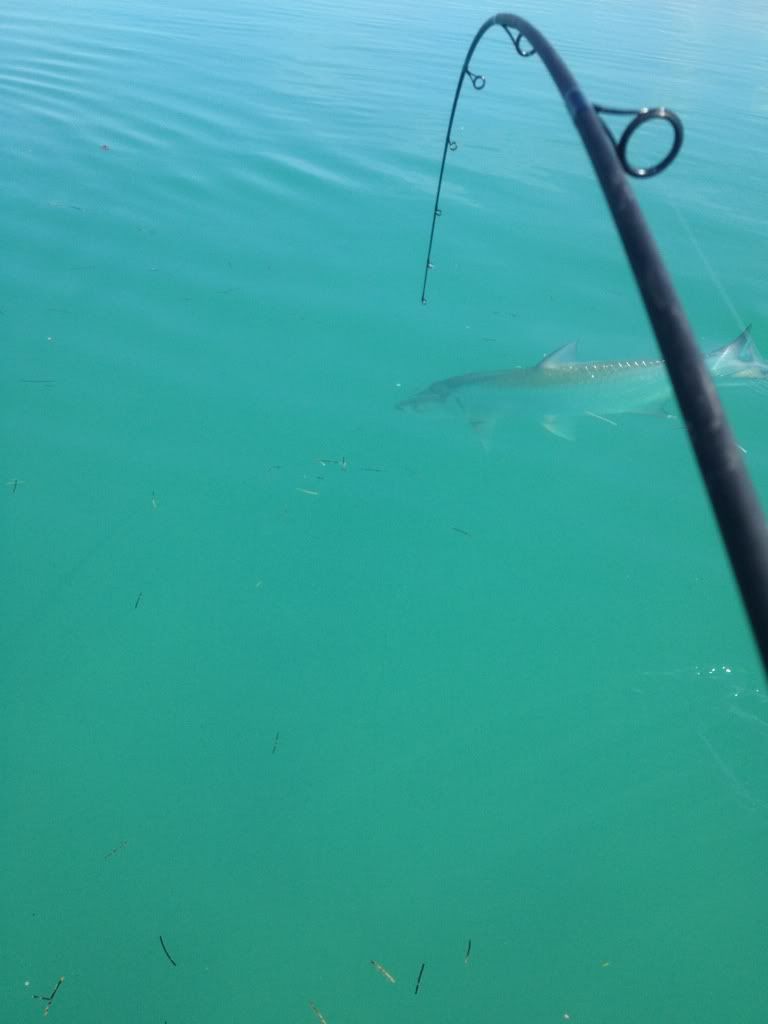 Just before release.
Went back to the bridge and jumped another smaller **** that ran between four spans before I bike him. On the way in I ran into another kayaker who had a redfish. I had no idea reds even got down to Islamorada! In fact they had caught about 20 slot sized reds over the past few days!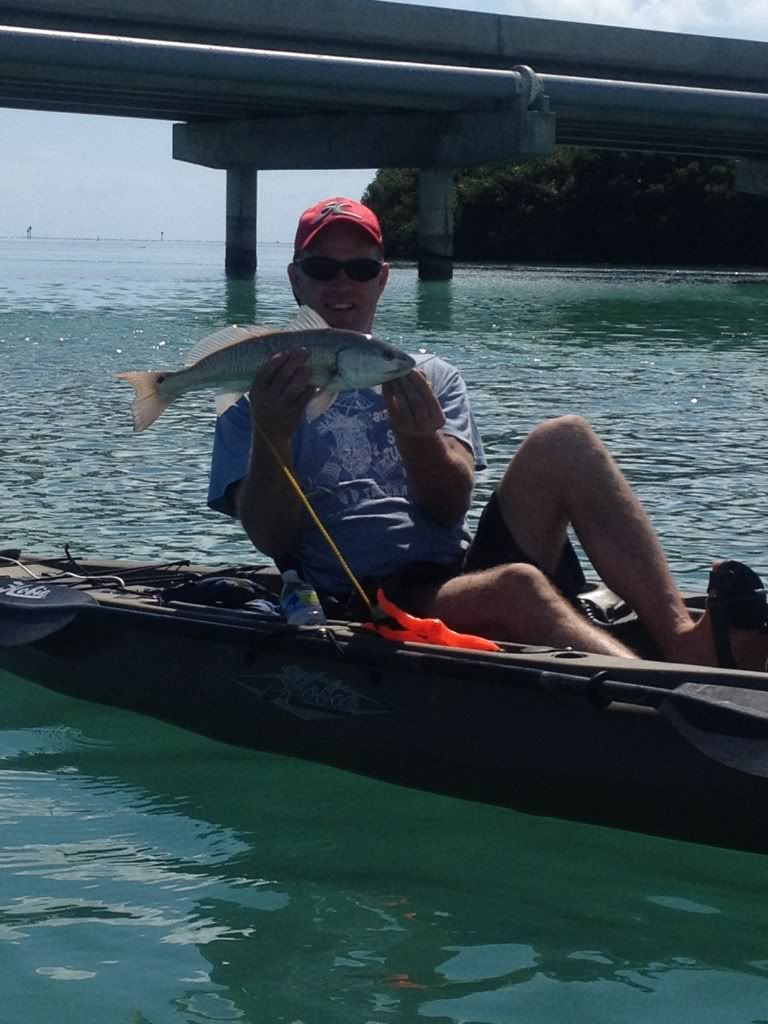 Great day in the Keys!