Home
›
Sportsman's Kitchen
Smoked Rib Roast
rbrickle
Posts: 239
Officer
Four bone rib roast for supper last night. Injected with Don's Seasoning Delight and added some Hombre chili powder to the mixture. Rubbed with Cracked black pepper, kosher salt, Hungarian Paprika, and more Hombre. On the EGG in my trusty roasting pan it goes.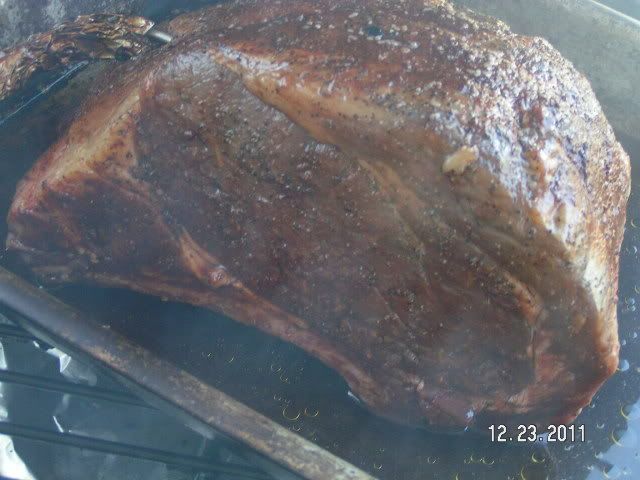 Kept the grate temp between 225 and 250°. Apple wood for smoke.
Removed and covered tightly with foil at 131° internal temp. It rose to 140°. Guess because I covered it with a towel. Usually only rises 5°. Oh yeah, had to throw a sausage link on for tomorrow's breakfast.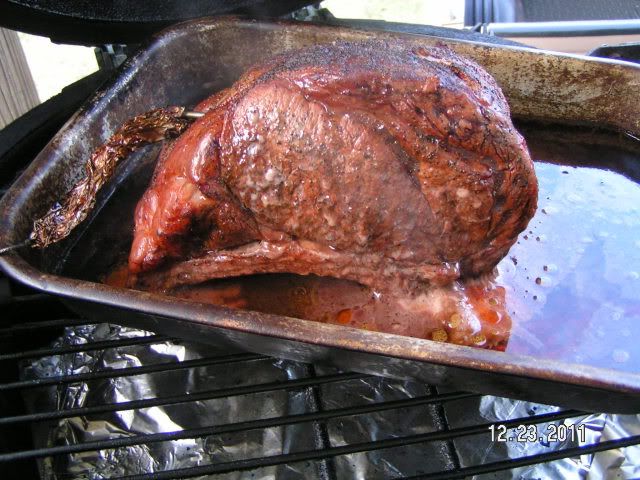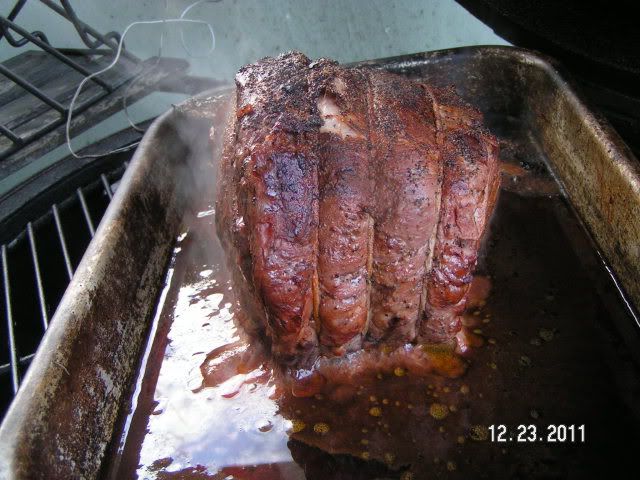 I let it rest until the internal temp rose to 140° and fell back to 135°. Very tender and juicy. Plated up with saute'd onions, banana peppers, and garlic and greenbeans.
:thumbsup:Rockon