Home
›
Off Topic
No Time For Complacency
Nick Nikon
Posts: 2,982
Captain
Such a total shock!
Who could have predicted it?
What could possibly have gone wrong?
The person in question was at two different pools from 1:00 PM - 10:00 PM.
Person who was at crowded Lake of the Ozarks last weekend tests positive for COVID-19, says health department
St. Louis Post-Dispatch - From staff reports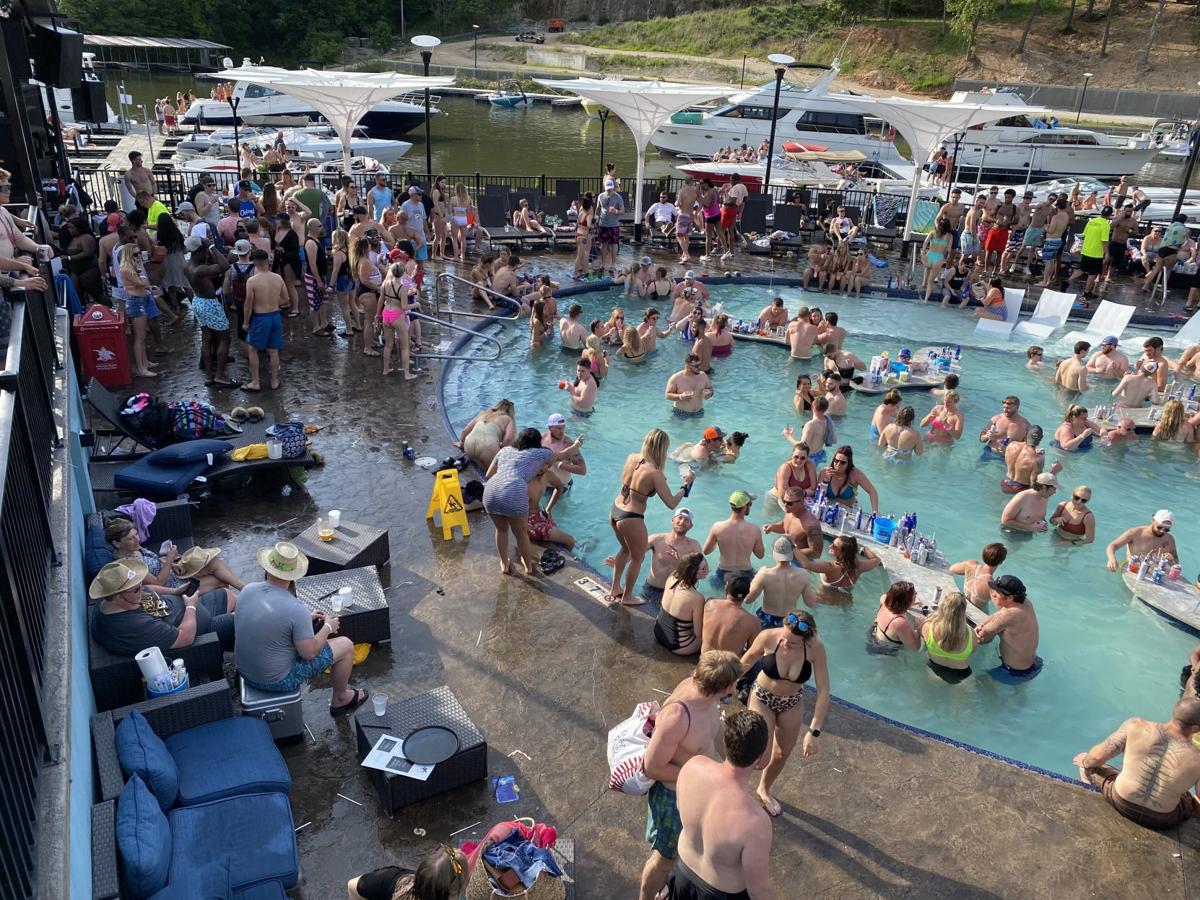 Backwater Jacks pool was still crowded late Sunday afternoon, May 24, 2020, on Memorial Day weekend in Osage Beach, Missouri. Images from this scene and several other bars in the area are the focus of national scrutiny at a time when experts are still calling for social distancing due to the continued threat of the COVID-19 coronavirus. St. Louis County Executive Dr. Sam Page urged partygoers to self quarantine for fourteen days. PHOTO BY PAT TOSIE
CAMDENTON, Mo. — A person who visited the Lake of the Ozarks last weekend has tested positive for COVID-19, according to the Camden County Health Department. 
The visitor, a Boone County resident, was around the lake on May 23 and 24 and was likely infectious at the time of the visit. 
"I don't know what you do," Missouri Gov. Mike Parson said of Memorial Day weekend parties at the Ozarks during a Friday news conference. "The reality is, at some point, people have to be responsible for their actions."
No COVID-19 cases were reported in Camden County residents this past week. 
Health officials in Camden County released a schedule of the visitor's weekend at the Ozarks: 
Saturday, May 23
Backwater Jacks, about 1-5 p.m.
Shady Gators and Lazy Gators Pool, 5:40 p.m.-9 p.m.
Backwater Jacks, 9:40 p.m. -10 p.m.
Sunday, May 24
Buffalo Wild Wings, 1 p.m.-2 p.m.
Shady Gators, about 2:30pm-about 6:30-7 p.m.
Taxi from Shady Gators to a private residence, around 7 p.m.