Home
›
General Paddle Craft
Fishing PaddleBoard 4-sale
krash
Posts: 763
Officer
Up for sale is my fishing SUP with adjustable length paddle  $500.00 OBO, motivated to sell but not accepting low-ball offers. ( local pickup Ft. Lauderdale area) 
Riviera Voyager , board is 12'6" x 32' x 5.5' weighs 34#, EPS Foam/Epoxy build, with eva-foam deck padding, recreational touring style paddleboard. (see pix) I use the SUP for fishing the flats, canals, and local lakes. I added 2 tie-down points to secure a cooler/drybox that also doubles as a seat and/or standing platform, and 2 center carry/lift handles that make it easier to lift, carry, and/or load. 
Its a well used with some ding repairs, normal expected minor scrapes,scratches, and stains, but solid with no leaks or ever had one and in great usable shape as is. This model SUP/Paddleboard is a great inexpensive sight fishing machine on the flats, comes with lots of mojo and fish slime'd magic and also is a good recreational paddleboard. for a day of beach fun It can be paddled or pole'd. 
The guy I purchased it from used it for night-sup paddling and had led strip lights installed the bottom side of the hull with an 8" watertight hatch for a battery. The people did a really nice job of imbedding flush and glassing the led's into hull below the water level so no glare and it lights up the water for several feet below and around the board, good for night fishing also.

Hate to see it go, but the financial adviser says if I want a new toy something has to go.
Pic's below, I'm located in Ft. Lauderdale, but for a couple tanks of gas I could be talked into delivering as far away as Tampa area, with a non-refundable deposit of course.
Questions, more info, or to make offer either leave a message here and I'll answer within the day or so, or call/text:
NIN-er FIVE FOW-er Ate Ate WUN TREE SIX TREE Ate
As she floats in skinny gin clear water rigged and ready to fish.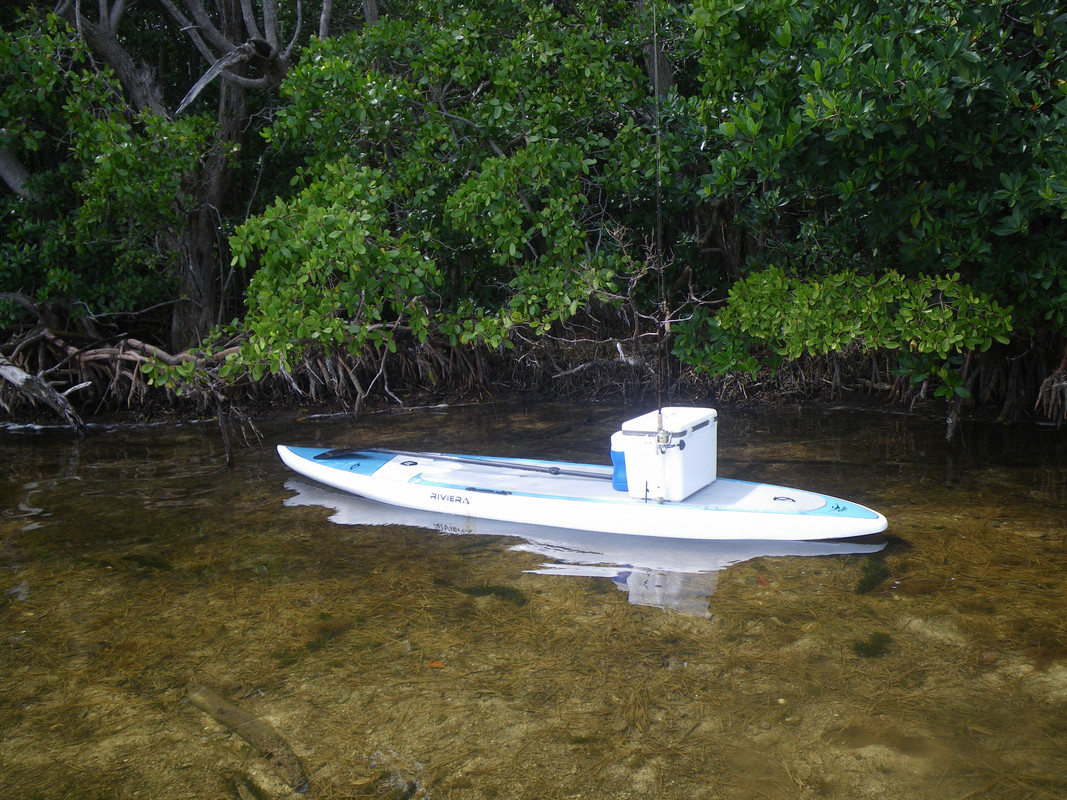 Deck Side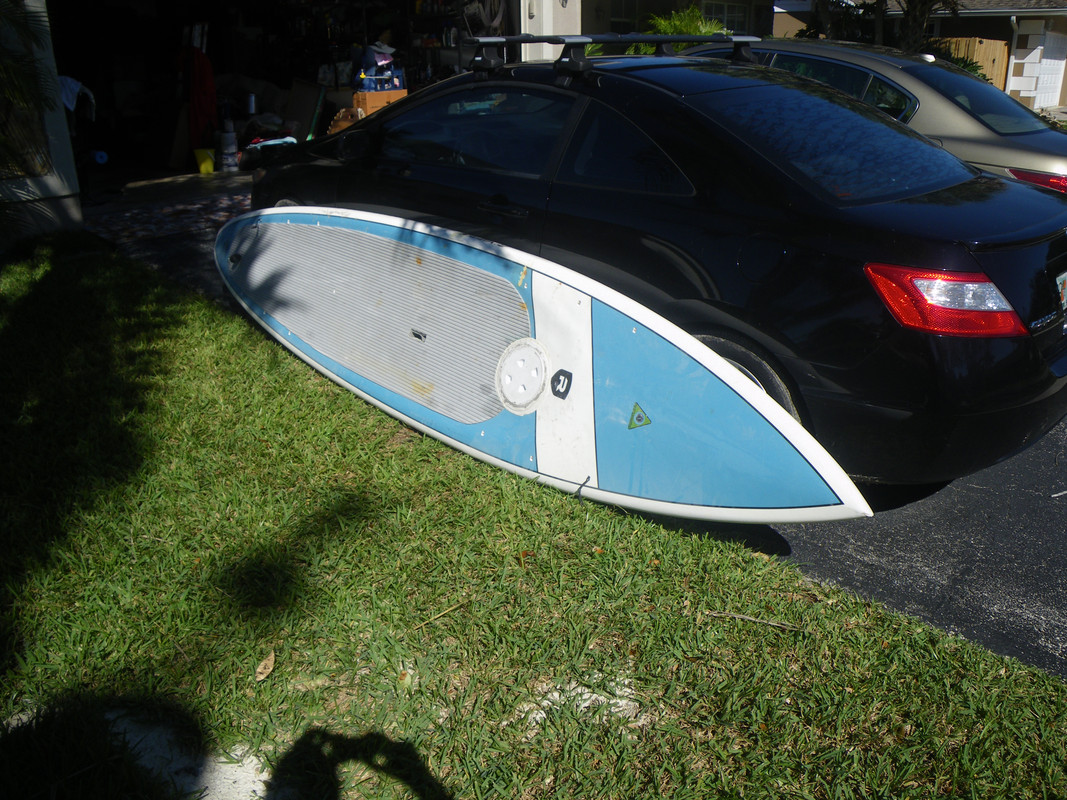 Hull Side, lines are the Led Strip Lites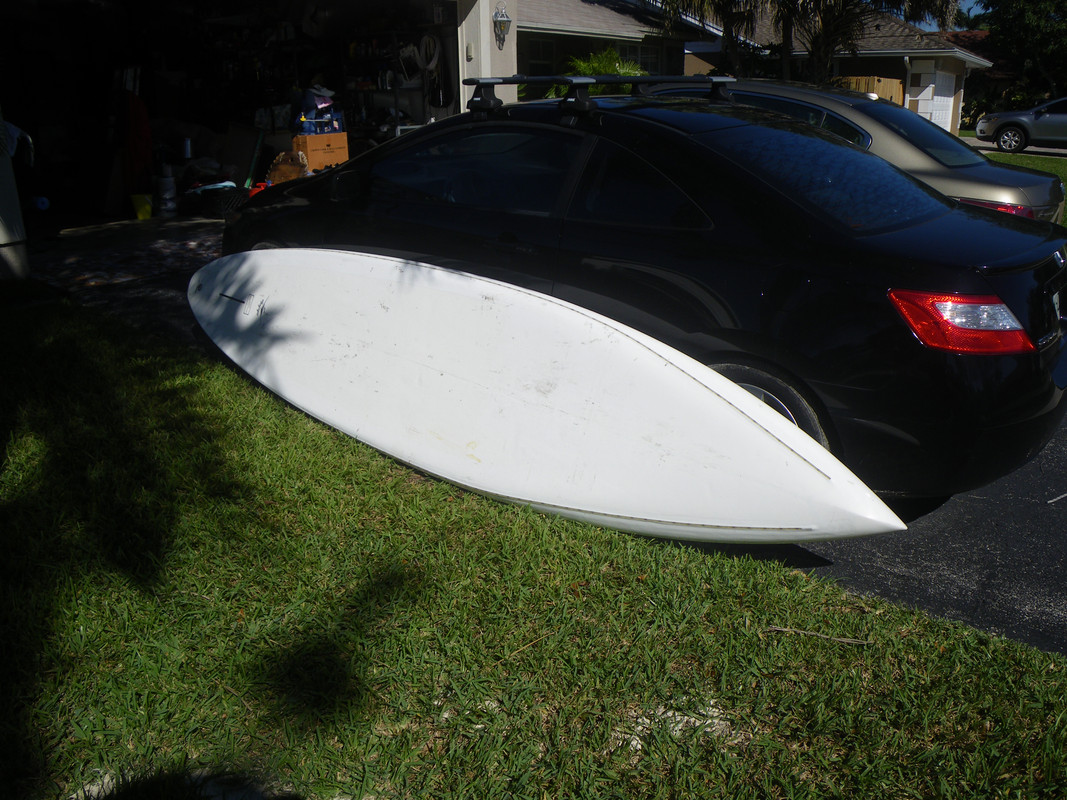 Loaded and ready to roll for a fishing day or delivery, for and additional $9,500.00 I'll include the Civic
Old Fugger who just likes to fish