Home
›
Big Bend General Fishing & The Outdoors
FUN DAY OFFSHORE 10/4/2019
Salty Dawg44
Homosassa, FL
Posts: 1,207
Officer
I haven't posted a report in several months, so here goes!

I launched at 7 and it was an easy runout. Breeze was about 5mph out of the east, and the cooling tower steam was going almost straight up. 


I had planned on staying in close over the inshore rocks south of the channel, but it was nice enough to run on offshore. I have some good rocky bottom numbers in 40' of water, so that's where I went.


I got 5 Grouper there, but all were about one inch too short. They were all right at 23".


Then I decided to work back in a way to 30' - 35' of water to another of my spots. There's several high relief rock outcrops there that I had marked. 
On the way there I picked up a King.


The high rocks Were good to me.


I boxed a 27" Grouper there.
And a nice Cero Mackeral on a deep running grouper plug. That's the first one that I've gotten up here. At first I thought it was a big Spanish, but Spanish have random round spots, and a Cero has elongated spots that are inline.
I fished until noon and headed back in. I got to just about 20' of water and Spanish were on top chasing bait and birds were there too.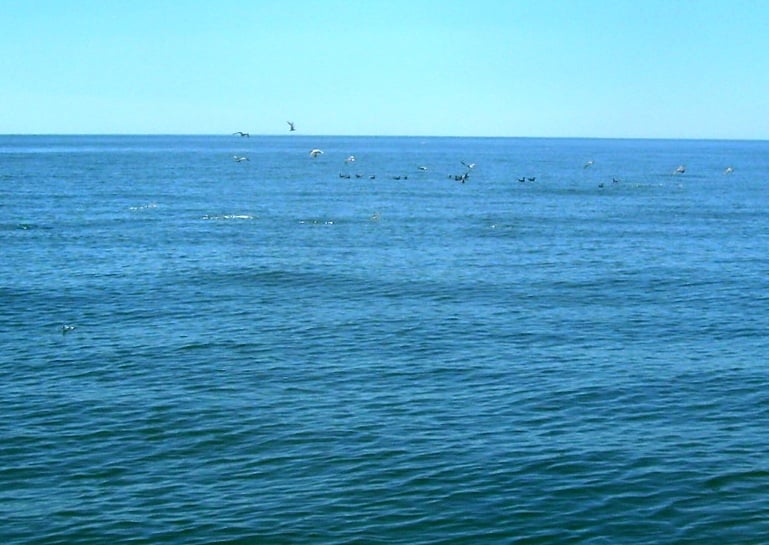 I landed 8 and kept 2 for dinners.  The run back in was easy, as the afternoon westerly sea breeze hadn't started yet.
I cleaned the Grouper, the Spanish, and the Cero, and the King will go in the smoker tomorrow morning.

MY WORST FEAR......THAT WHEN I DIE MY WIFE WILL SELL ALL MY BOATS & FISHING GEAR FOR WHAT I TOLD HER I PAID FOR IT.......

I may not always agree with what you say,
but I will always respect your right to be wrong!