Home
›
Conservation Front
ACCOUNTABILITY
harbison
Posts: 5,772
Admiral
ACCOUNTABILITY:
For the commercial fisherman fishing means making a living. It means supporting one's self and family. 
Commercial fishing adds jobs to our economy while providing fish for those not fortunate enough to be able to catch their own. It's a hard, dangerous, way of making a living:
Accountability: The commercial fisherman works under a very strict IFQ System. Every fish is accounted for. In addition, a working VMS is required. The vessel monitoring system (VMS) is a satellite-based monitoring system which at regular intervals provides data to the fisheries authorities on location, course and speed of the vessel. NOAA knows every move. 
For the commercial fisherman it's most often not a question of getting rich, but surviving. 
Properly managed there is a place for both commercial and recreational fishing.
To the avid recreational fisherman/woman fishing is a...
A major problem facing the recreational fisherman today is the
 lack of accountability resulting in short seasons and un-realistic possession limits. Dock surveys and random phone calls provide little to NO real accountability. NOAA can interpret the data to show whatever it is they want to show. 
Sector Separation separated the private boat owner from those who fish on paid for hire boats. 
On federally permitted head/charter boats the accountability is there.
Grouper Snapper tally sheet: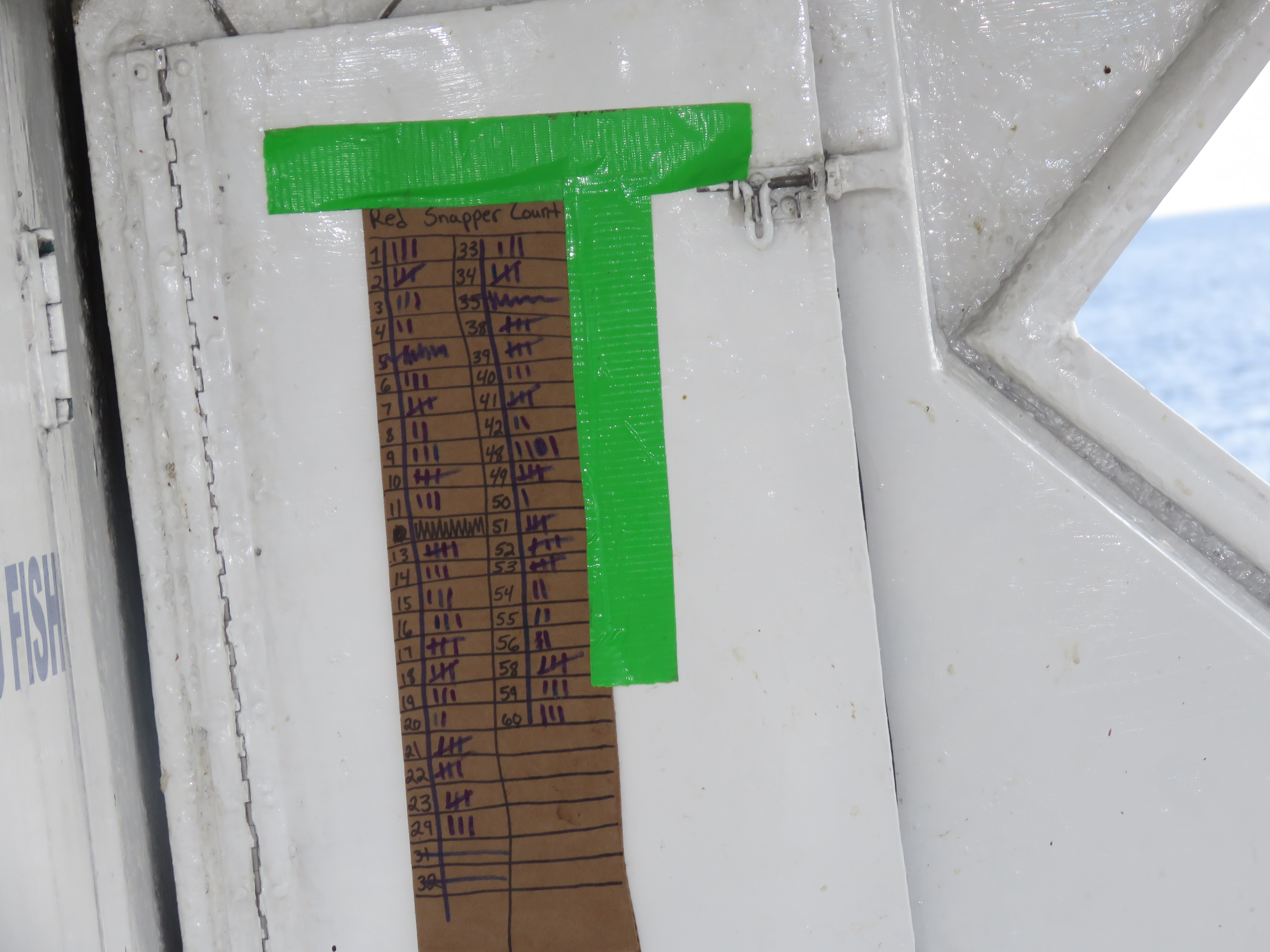 I was on board when the FWC boarded the Florida Fisherman ll one hundred off Madeira Beach, Florida. The FWC officers were interested and extremely pleased with the Florida's on-going fish count:

This accountability
 is why the for-hire 'sector' 2019 Gulf of Mexico American Red Snapper season last from June 1 until August 2. Accountability proved that the 2018 quota was not reached. 
Many suggestions have been discussed as to how to increase accountability for the recreational fisherman.
One idea calls for a 'tag' system. This could possibly lead to realistic catch numbers. But they are inherent problems... How and to whom would the tags be distributed? Would the $$$'s generated go back into the fishery, or in the pockets of those who buy & sell tags? This continues to be a problem with the commercial IFQ system as IFQ's are bought and sold for profit. 
Hopefully these problems can be worked out allowing real accountability resulting in a better fishery for one & all.