Home
›
South General Fishing & The Outdoors
Sept 4 Dania Beach, FL Mahi Seminar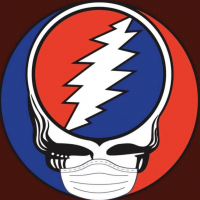 ProfessorO
Posts: 883
Officer
The Hollywood Hills Saltwater Fishing Science and Social Club brings together scientists (from the U of Miami Rosenstiel School of Marine and Atmospheric Science, Nova SE U Oceanographic Center, and NOAA AOML), hobbyist, recreational and commercial fisherman to discuss saltwater fishing and ocean science since 2007.   The club is proud of its history in helping graduate students collect data. Many well-known captains, as well as ocean and fishery scientists, regularly show up to these meetings and freely share their knowledge. 
The first event for the club's 2019-20 season is "Dolphinfish-Science Review and How to Catch'em" a discussion led by club members legendary Captain Bouncer Smith and Professor Arthur Mariano from the U of Miami. Please join us at Shenanigans East Side Pub, 1300 South Federal Highway, Dania Beach, FL on September 4th.  Meetings start after 7 pm with feature presentations around 7:30 pm. Free meeting with door prizes; bring a friend or two.  Shenanigans East Side Pub has great food and drink at very reasonable prices.  There will be 8 more such free events, speakers and subject will be announced on this site, on the first Wednesday of each month EXCEPT for January because of the New Years is the first Wednesday of 2010. So mark the following dates in your calendar,  Sept 4; Oct 2; Nov 6; Dec 4;  Jan 8; Feb 5; Mar 4; Apr 1; and May 6.  Social events will only be announced at meetings. I hope to see U all at our meetings. cheers
UPDATE PS: The Dolphinfish Research Program of the Beyond Our Shores Foundation,
https://beyondourshores.org/
is collaborating with us on the presentation so that we will have the latest dolphinfish tagging results.
The goal of scientists is to maximize what we know of the real world by using the mathematical world to optimize the information from the observed world.