Home
›
Northeast (3 Forums)
›
Northeast General Fishing & The Outdoors
31 Contender "Dream Overhaul" begins.
Boattronics
Posts: 5,222
Admiral
Sometimes things happen for a reason. My boat was not up for sale, but I was made an offer I couldn't refuse, despite my summer vacation plans (with the boss, she was not happy!). She was gone before I had a chance to say goodbye. Within days before I sold, I had received a message that my next dream hull I had mentioned overhauling on social media, a 31 Contender, was going up for sale soon. They had heard my interest in said vessel, and we came to terms very quickly. It was meant to be!
Tony Bossela, a local fishing legend, was the original owner. He heard I had her and had begun restoration, and paid a surprise visit!
First order was to strip the boat completely. I earned a new respect for the Contenders build quality cutting out that console lol! We cut out the floor, and exposed the leaky tanks.
Thanks to a trusty chainfall, the tanks came out without much of a fuss.
The tanks were definitely toast!
After a lot of back and forth with myself, (it actually took weeks), I finally made a decision on the new tanks and ordered a custom 340+ gallon configuration. This will save half the tub in the console, which saves rigging/maintenance ease, while also giving me a huge range. We deleted the fresh tank in the back in favor of the fuel exspansion. Two new 25 gallon fresh tanks in the forward saddle storage extreme will give me both all the fresh water I could want on extended trips, but also offer instant 400lbs of bow ballast, but more on that idea later.
The console restoration began yesterday. The holes have been filled and shes ready to get faired out and primed (ambitious I know) tommorow.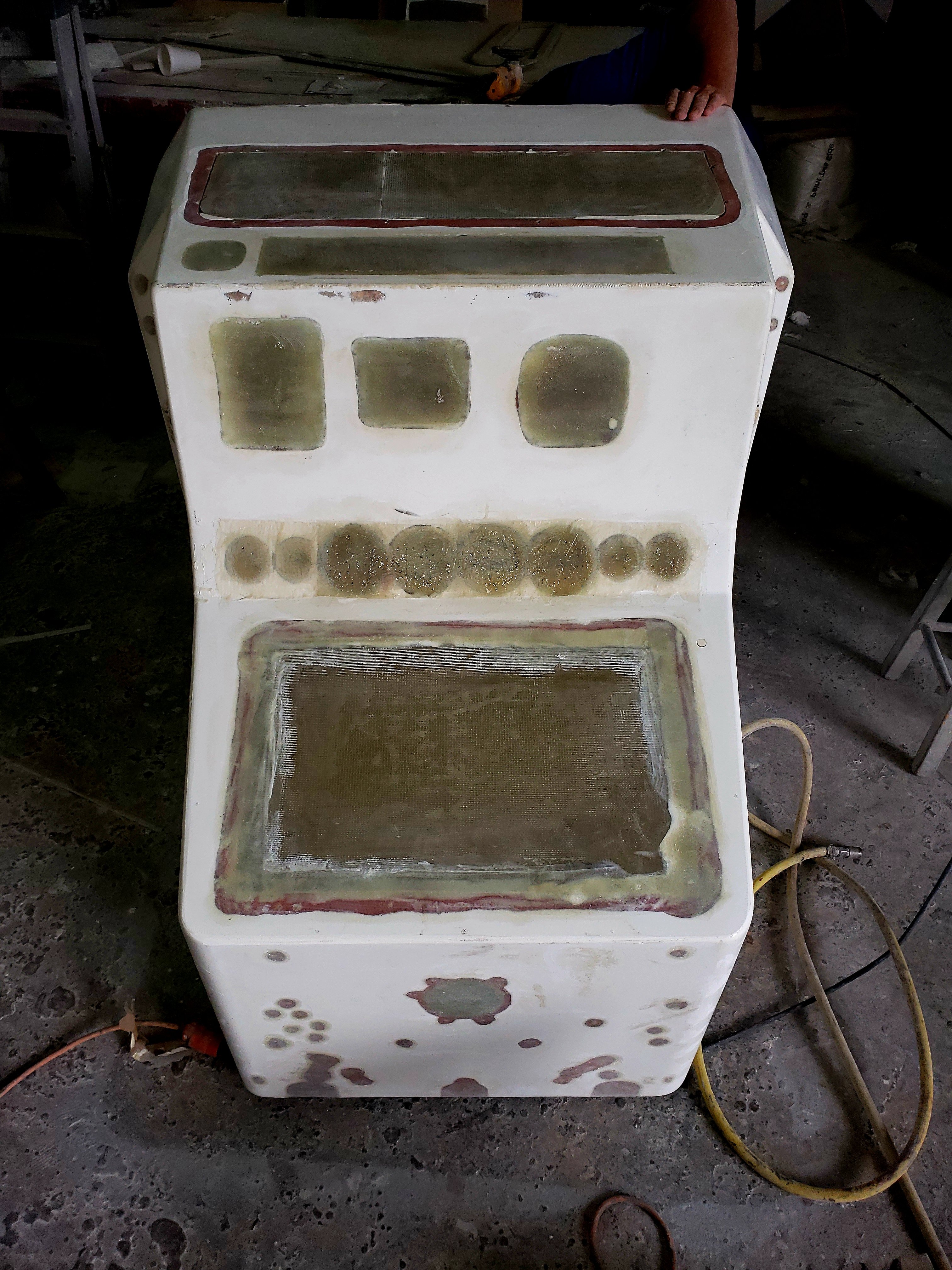 We recently did the same exact vessel overhaul, and I'm doing the same configuration as I did here, except with a 24" Simrad which is the same dimensions as this Garmin.
After the tanks go in the next couple weeks, the build will be going full blast. After repairs, mods and fairing, the entire vessel will be painted with Alexseal inside and out. The paint scheme is the exact same down to the custom formulas as seen on the world famous "Grander Jarret Bay" yacht.
Updates will be somewhat slow at first, but the build speed will escalate towards fall. We are hoping to be finished by Christmas, though again, that's being very ambitious. Thousands of man hours are ahead of the team in the coming months.
Obviously my Contender isn't the Grander, but I have no shame in copying her exact paints, metal and softsides to the T.
T,  for "Trinity" that is. Here is the beautiful Grander, for scheme reference.