Home
›
Southwest General Fishing & The Outdoors
Blackburn Point Evening/Morning Wading

bigfinn35
Sarasota/Venice
Posts: 638
Officer
For my last night/day in town, I went back to the killer snook spot at Blackburn point I posted about earlier. Weather was considerably colder and that seemed to slow the bite down some, but I still got about 10 snook on live shrimp (which were floating around in abundance once again). Average size was slightly larger than the last night I was there, with the biggest around 27-28".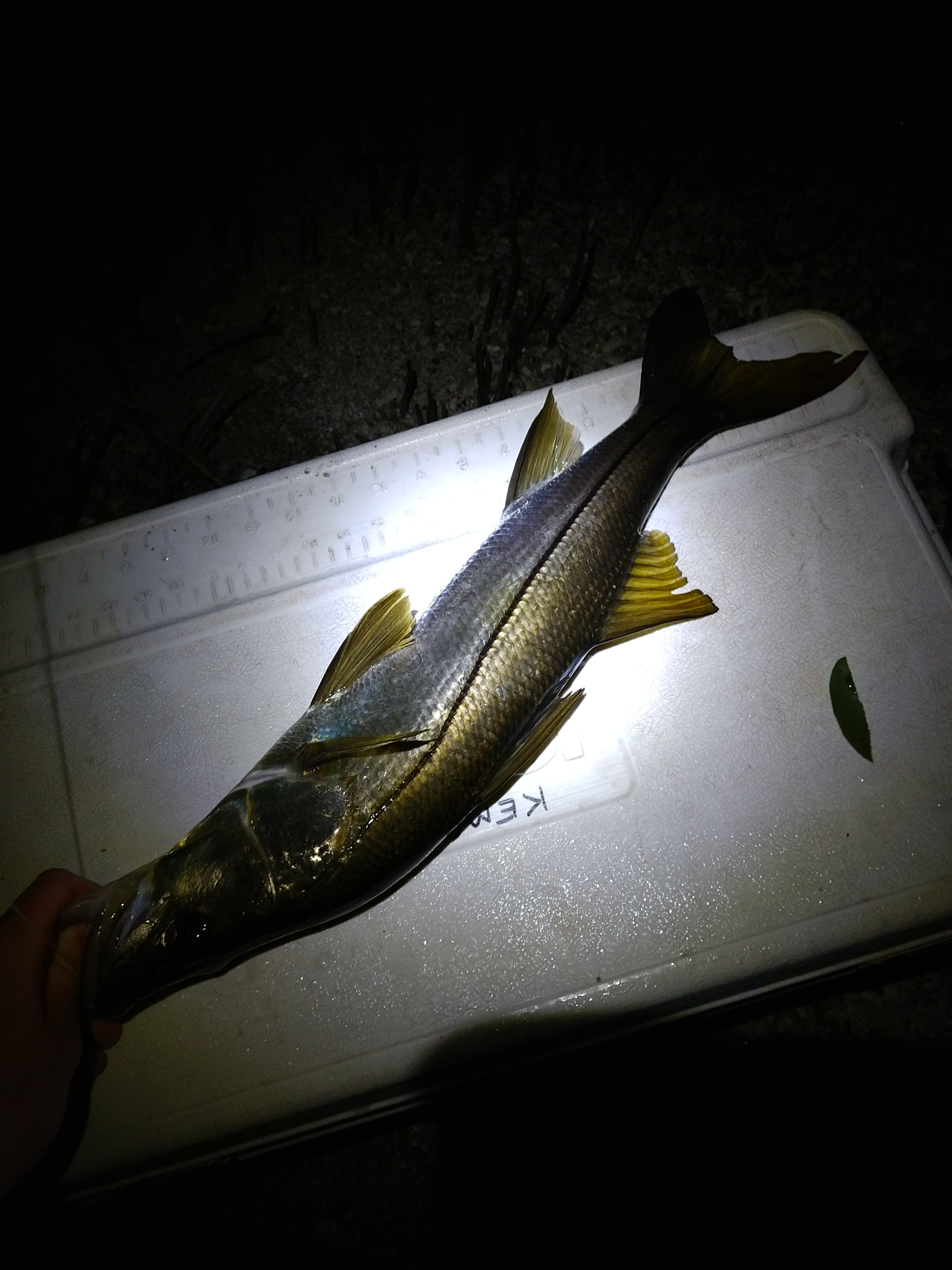 Any baits cast past the light and into the main channel got nailed in short order by fat ladyfish, which were a blast to catch after the snook stopped hitting on the surface. Fished a couple hours, then shivered my way back to the car and headed home. Good fishing, but a chilly time to be wading without waders.
Clearly I didn't learn my lesson though, since I got out to the same spot at 6:30 the next morning with another layer on top. Caught a keeper sheepshead on the first cast on the pilings, then another after losing a few more baits to them. Current picked up and I added another split shot to get my baits down, then landed 3 more that were barely legal and that I decided to release. Caught one more fat one, biggest of the day, then decided to call it and head home before 9 am.
Been an awesome month of fishing since I've been home, and I'm looking forward to my spring break for more in March.
Paddle faster, I hear banjo music.