Home
›
Keys General Fishing & The Outdoors
yankee capts 11-18
snappersnatcher
Posts: 134
Officer
Another great trip thank you Greg Matty and Crew. Cant forget Danny thank you for the this trip.
The trip started at 90 feet and mutts came up fast but then they slowed down. We tried the next
spot and the same .But i think Mike and Matt were rocking the boat :grin. Lil bumpy. The weather was not on
our side but not to bad defiantly fishable. Half way through the trip the red groupers started coming over but just
short by 1 inch. more nice mutts .I saw a few blacks and one nice gag about 15#. I hope the crew does not get
mad with this but i cant help to say something.I was given the honor to collect the tips and i was disgusted
with what i saw. Some people were actully giving a $20 tip. $20 really!.......... Come on guys .Last time i checked
$20 is not 15 percent. Think back when you hook the dogs aka ''sharks'' and who is there to take them off the
crew thats who.They work very hard for us. A good tip is $60-$70 a great tip is $80-$100 and $100- up is even better. I know things are bad
but come on. Thanksgiving trip is going to be a good one guys, wish i could make it .well enough talking and here
are some pic's.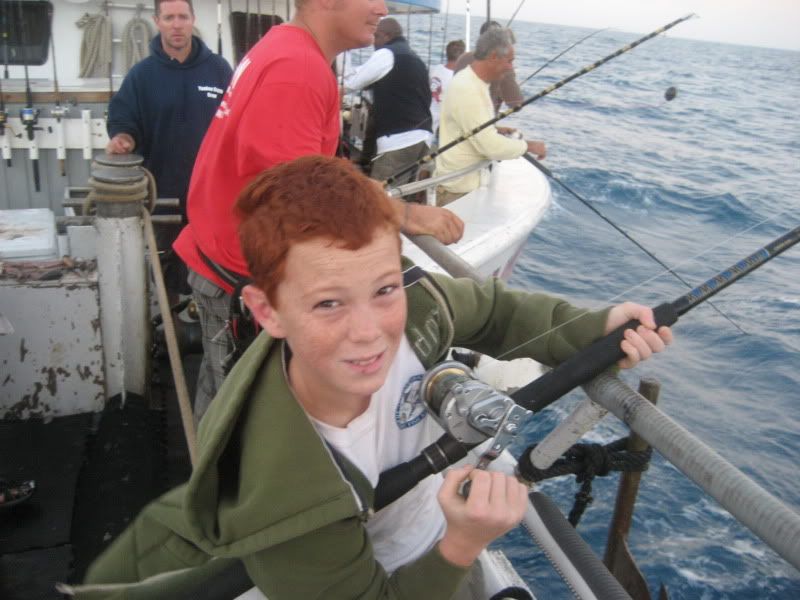 Joe your teaching this kid to much .He looks like a pro.
First night with a nice mutt and matt in the background.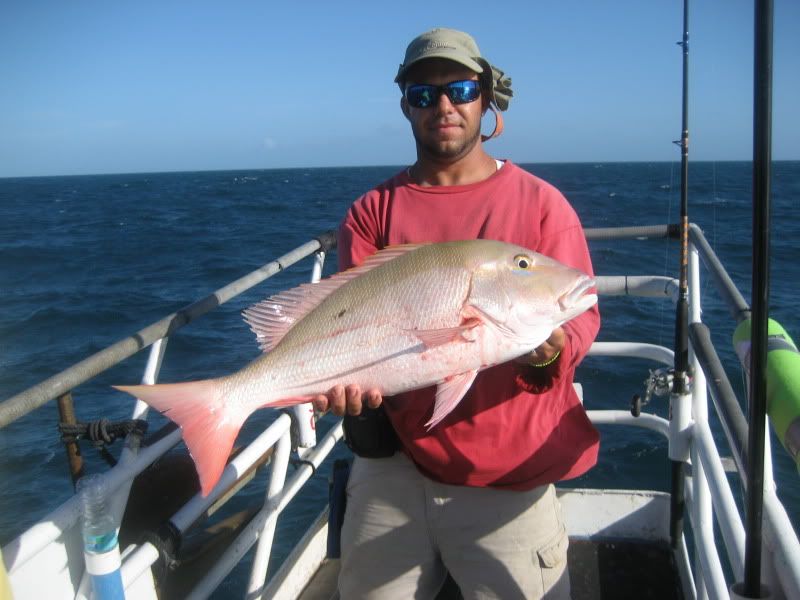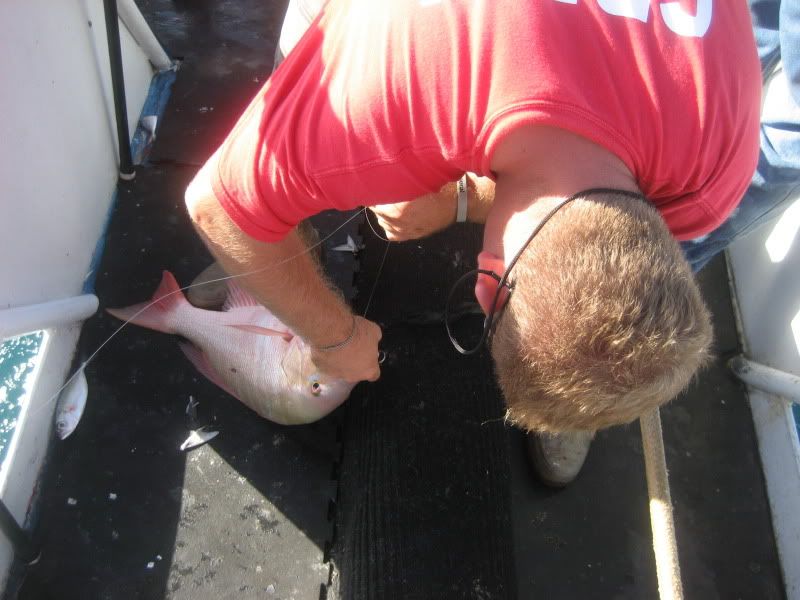 Hey googan get my hook back lol j/k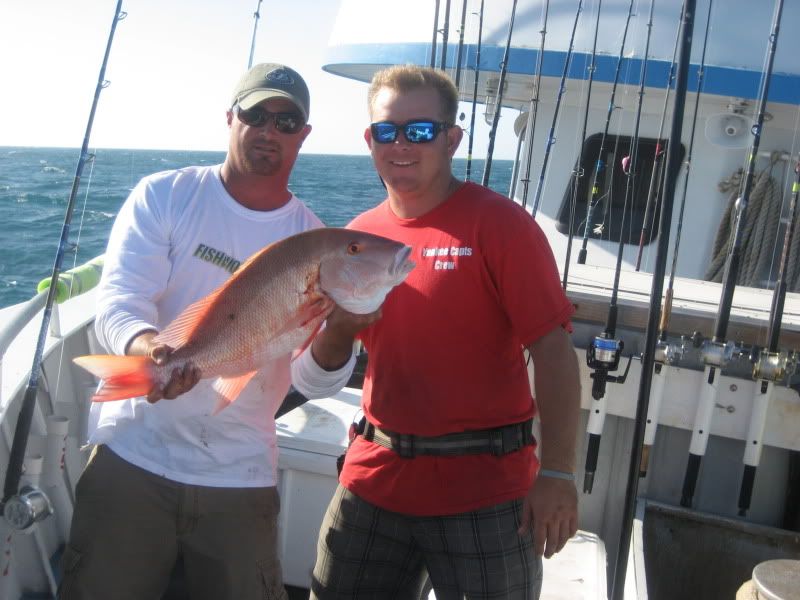 Mike with a nice mutt.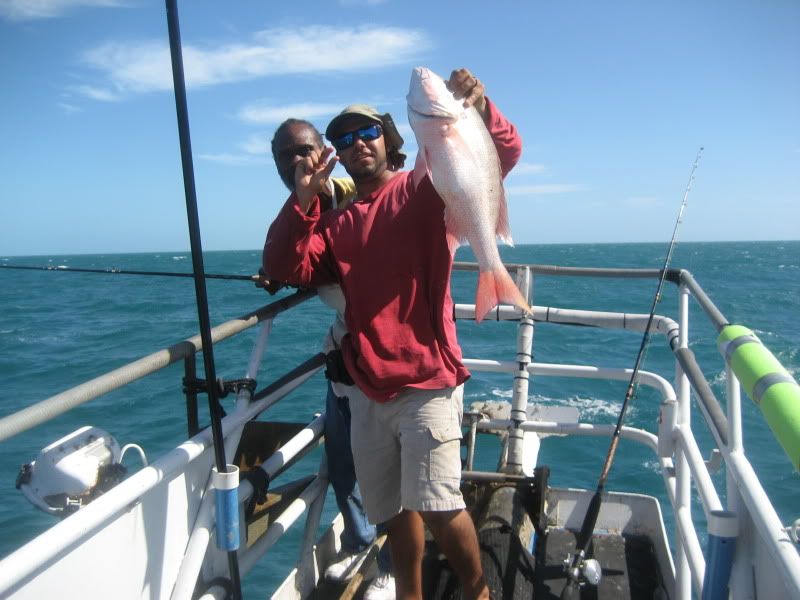 cesar and me blasting the muffins.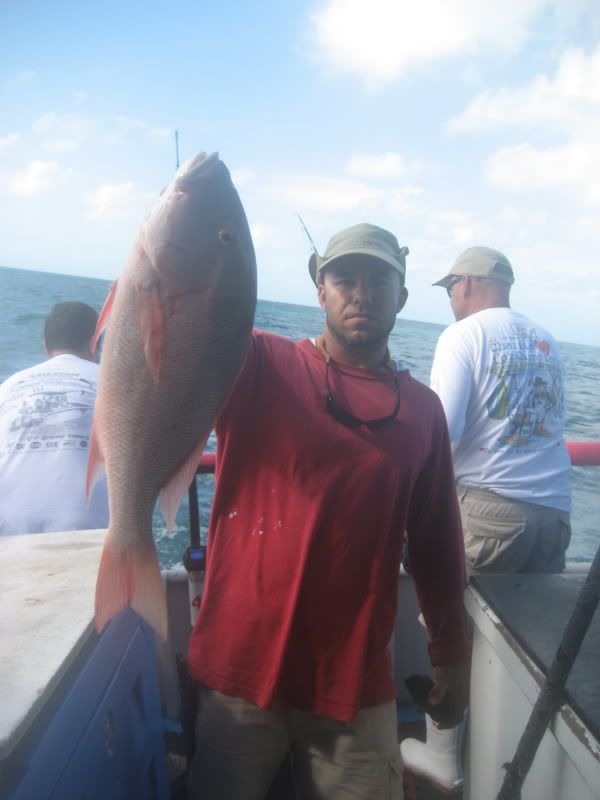 Another nice mutt.
27# king pool winner.Thank you come again.
Nice gag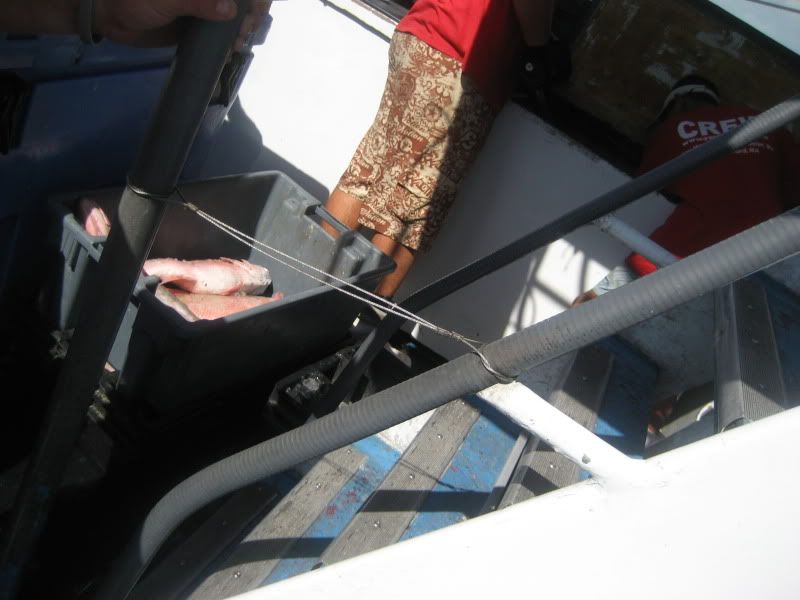 The crew working hard as usual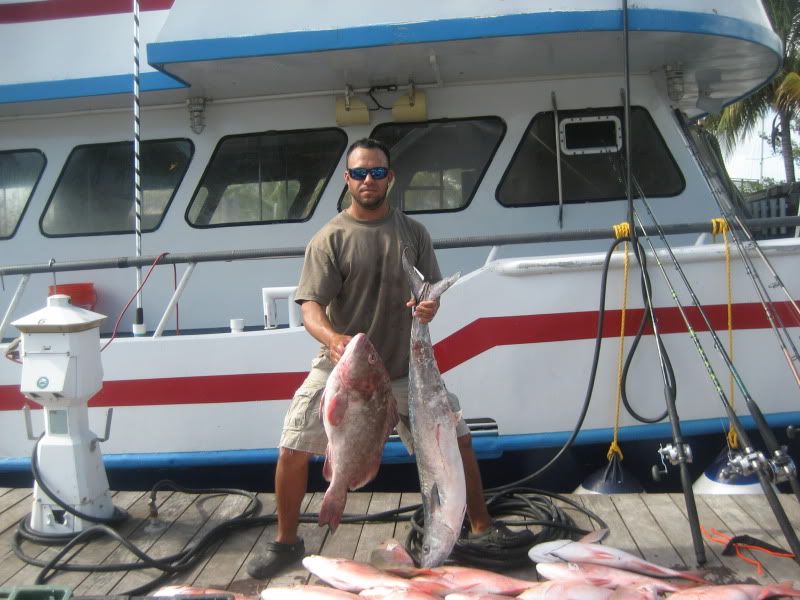 My limit and Fire truck 14#
Mike and I. with some nice fish but bad pic taker lol