Home
›
Northeast (3 Forums)
›
Northeast Fishing Reports
Nassau Bottom Kingfish 6-14-18
Sea-Squatch
Posts: 1,980
Captain
We took my brother Jeff's 17' Key West out yesterday. We found pogies South of Hanna, and headed straight to Nassau. There was still that pesky West wind and that chop, but the ride wasn't bad. As soon as we got there I put out a flat line, and the downrigger. Before I can put the downrigger rod in the rod holder, drag starts running. As I'm fighting this fish a few minutes, the flat line goes off. We quickly gaff my king, and Jeff settles in for his battle. 
After what seemed like an extended fight, we finally land his fish.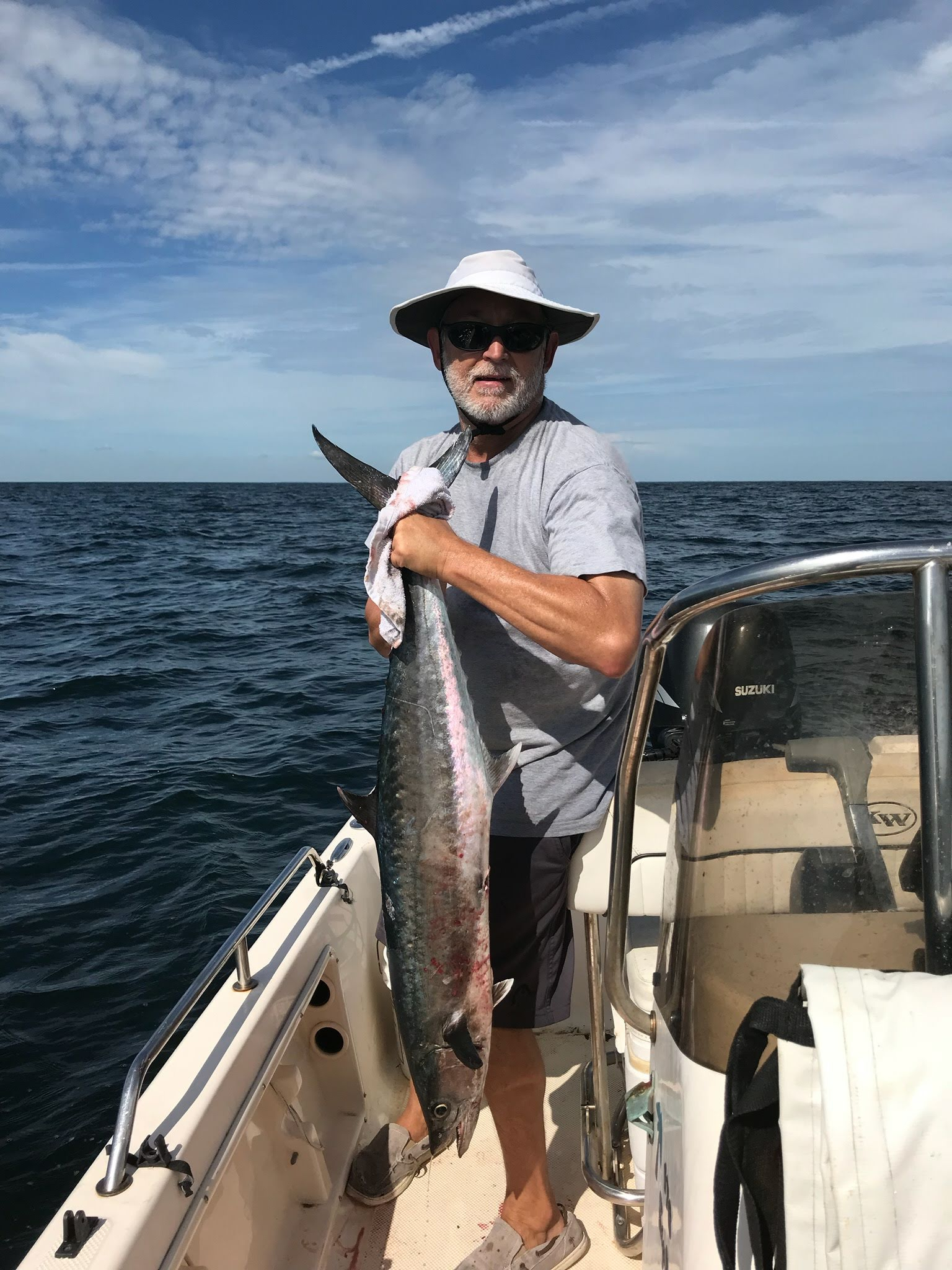 I only had two wire leader rigs tied, and both were mangled by these kings. So we drifted as I tied two more. We pointed the boat back towards our mark, and before long, the flat line goes off. This time Jeff made short work of another nice king. We kept it boatside, and revived/released it. By this time, the West wind had increased, and created a nice whitecap. We had plenty of kingfish, so we called it a day.
It was short and sweet!
- Joey