Home
›
General Hunting
Shooting a bear in your yard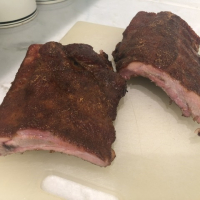 DJW
Posts: 555
Officer
I have bears in my yard one or two times per year.
Typically they run off as soon as I go outside.
However, I now have one that is hanging around and it doesn't run when it sees me. It stomps, huffs, clacks, and has charged at me. When it charged at me I fired a shot in the dirt and it retreated to the back of the yard but did not really go that far or that fast.
I have young kids so I want this bear gone.
I am considering the three S approach (Shoot, Shovel, Shut up) but my property is not secluded enough to guarantee nosey neighbors don't get involved.
I am also considering giving it a little 22 long rifle to the butt to get him motivated to move on.
Any other suggestions? Thanks.