Home
›
Keys General Fishing & The Outdoors
A fun day on Jackpot, Tavernere Creek, Sat

cameron sleep
Posts: 528
Officer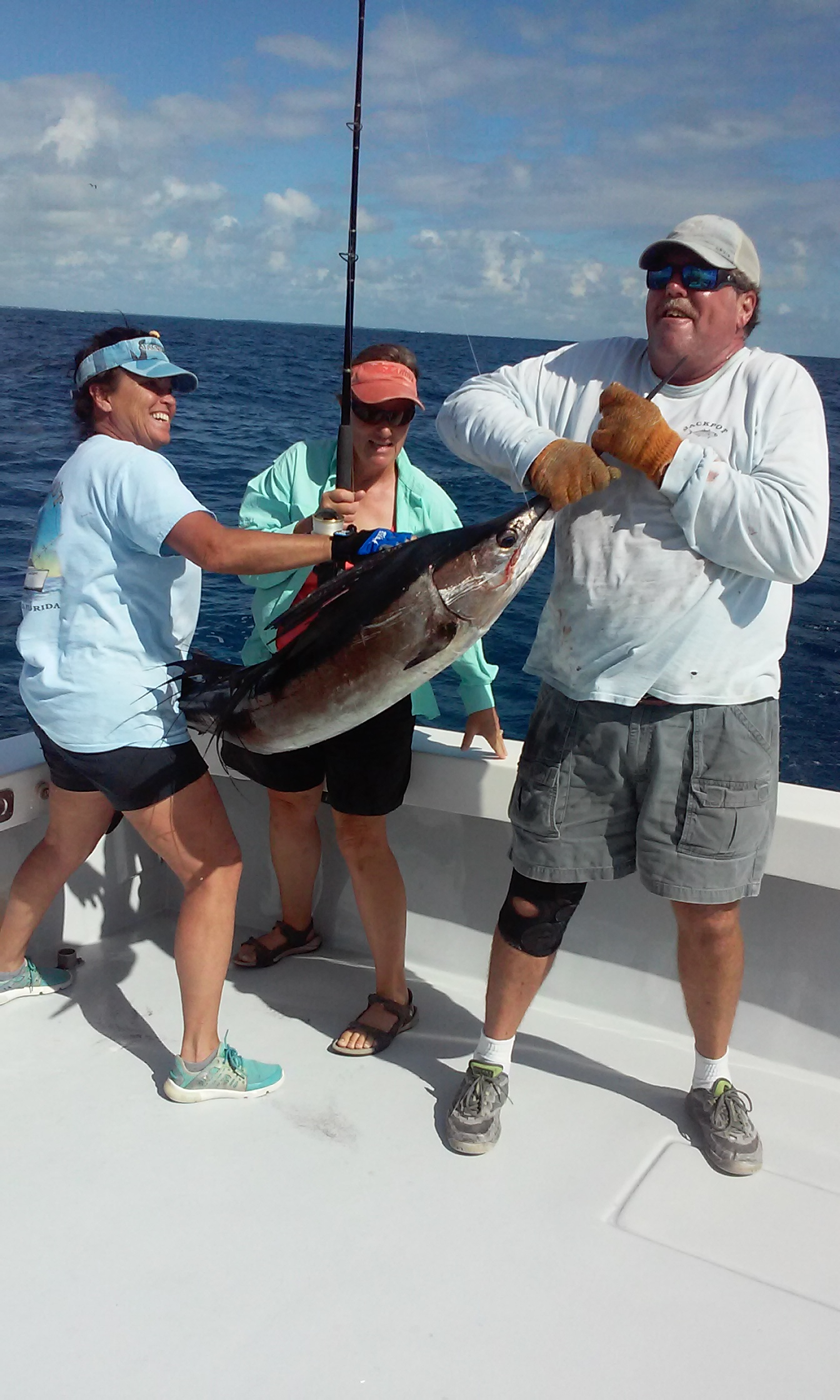 Some friends and I chartered Lee Robinson's Jackpot on Saturday. Beautiful day, light winds and Phil's grand daughter, Gates, was ready to turn the handle. She's from way up on the north west corner of the mainland and got her fix, cranking a 7 foot sail fish to the rod tip, before it frayed the leader and broke off. Don and Patti took turns on another unidentified speedster till it broke off. Patti persisted on a big sail, till it submitted for pictures and swam away hungry. Both sail fish made multiple jumps and runs.
The two were caught on live ballyhoo, hair hooked and cast netted on the way out. Capt Lee tried a yellow tail spot, but speedos, bonita and other bait robbers were so thick, they were slurping straight out of the chum bag. We quickly filled a cooler with them, (bait for a future Tortugas trip) while I tried the bottom. I hooked a big mutton, but forgot how frisky they are in shallow water, set the drag a bit too tight and popped the hook, when he went bucking around, 70 feet down. A small black grouper was released.
Yellow tail came to the call at the final spot, mostly flags. A huge nurse shark had me on my knees for a while and after a fight that lasted far too long and with only a few feet of top shot to go, the hook frayed off.
After about 20 chum fattened flags came onboard, we headed toward home, a tired and happy bunch. Forgot to take pictures of the yellow tails.
Thanks Capt Lee and mate Taffy for a great day.