Home
›
Keys General Fishing & The Outdoors
Friday 1/2 day on new Sled 7/21
AOKRVs
Posts: 2,030
Captain
First trip in our new World Cat 320CC. Did not have a full day but wanted to run out to the humps and back to break in the new vessel. Had nephew Eli who has never fished in salt water. The boys took watch in the tower once we got to 600 but did not see much. Kept steaming on to the humps to make a few passes. Lots of boats and birds and we picked up a couple tunas. Had a boat trolling up my wake can't believe he did not cut off my long. After a couple passed of this and cranking a few tunas they were ready search for dolphins. So we headed back north looking for some action. Found some birds working in 650 put out the spread. Picked up a couple of gaffers. There was one big bull but he would not eat.
With plenty of meat in the box head for home. Once back inside we saw a tarpon rolling. Feed him a couple chunks and then one on a hook.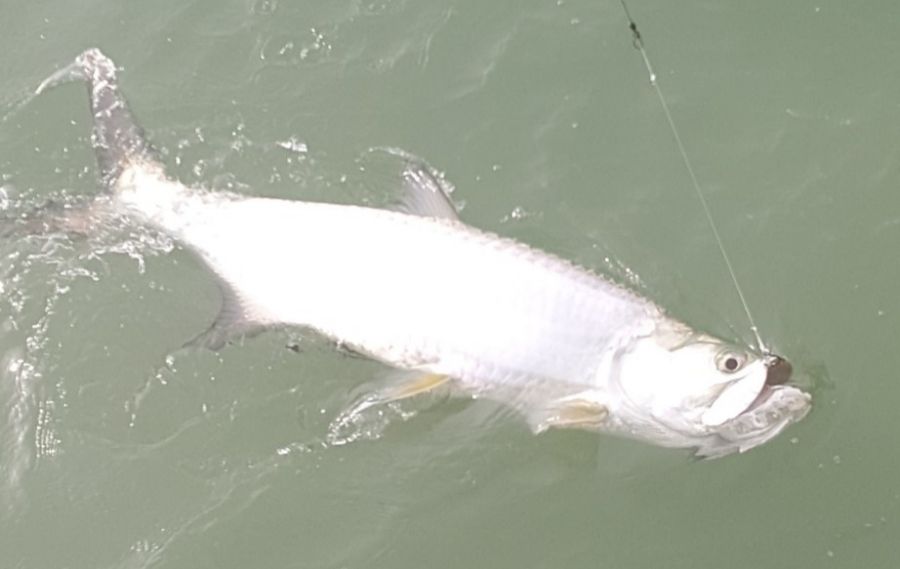 Good end to a fun day.
Work this morning then trying an afternoon run.
.