Home
›
Southeast General Fishing & The Outdoors
New Shoeless in Town and First Report
Shoeless
Posts: 2,110
Captain
It has been some time since my last report from working on my MBA to selling my last boat, but I have officially graduated in a 4.0 GPA and the new Shoeless has been purchased. The last 3 weeks has been filled with a full electronics upgrade and I couldn't be more pleased. I'll do another post with all the upgrades when 100% done, but I can say it is absolutely amazing. Here is a quick preview of the new dash.
I picked up a 2003 Hydra-Sports 2800 Vector WA from a gentleman in the Keys just looking to offload a boat he hardly used. This thing is in excellent shape and after taking it out a couple times now, I couldn't be happier.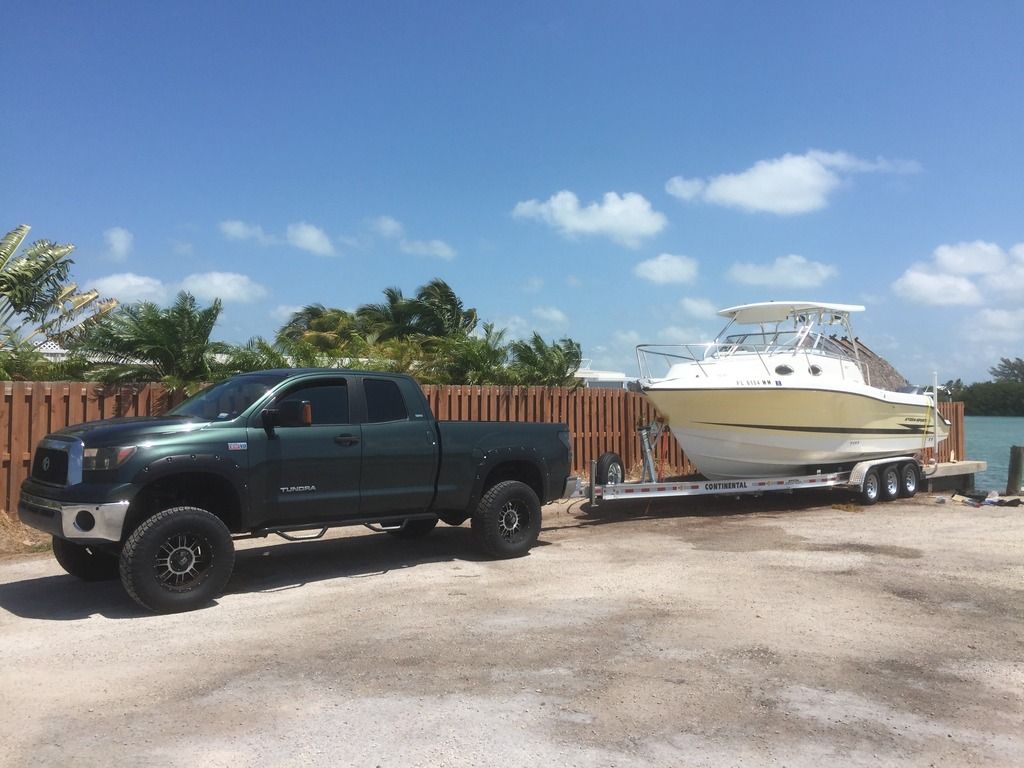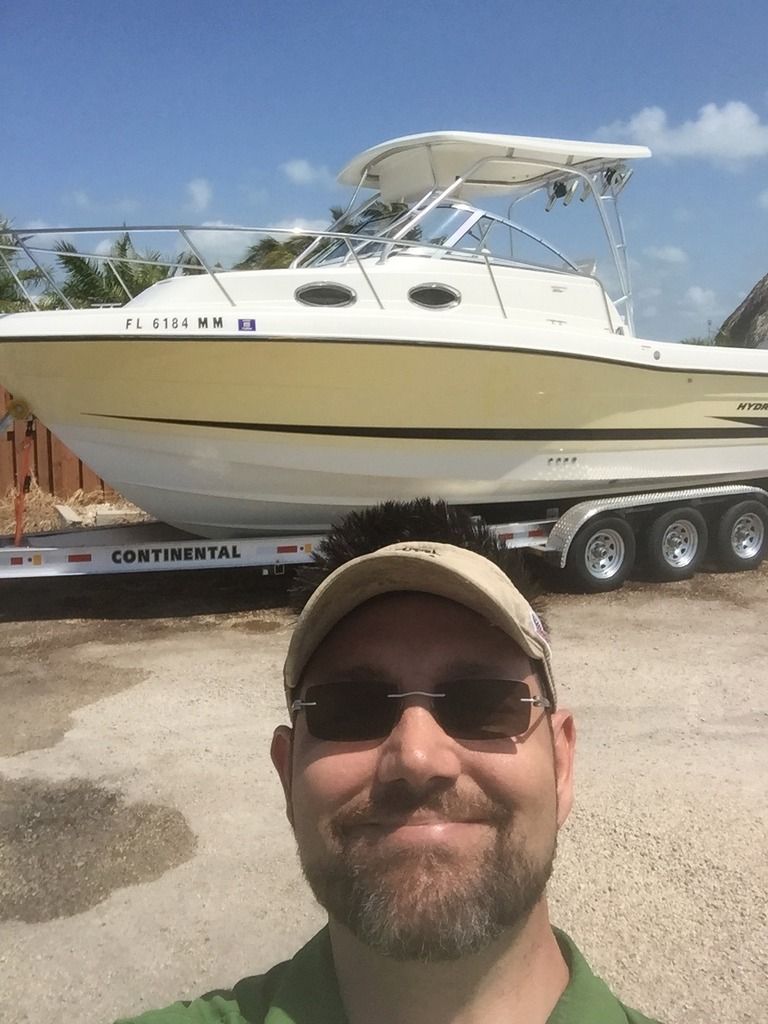 Glad I took plenty of measurements before I bought it, as it fits perfectly at the house.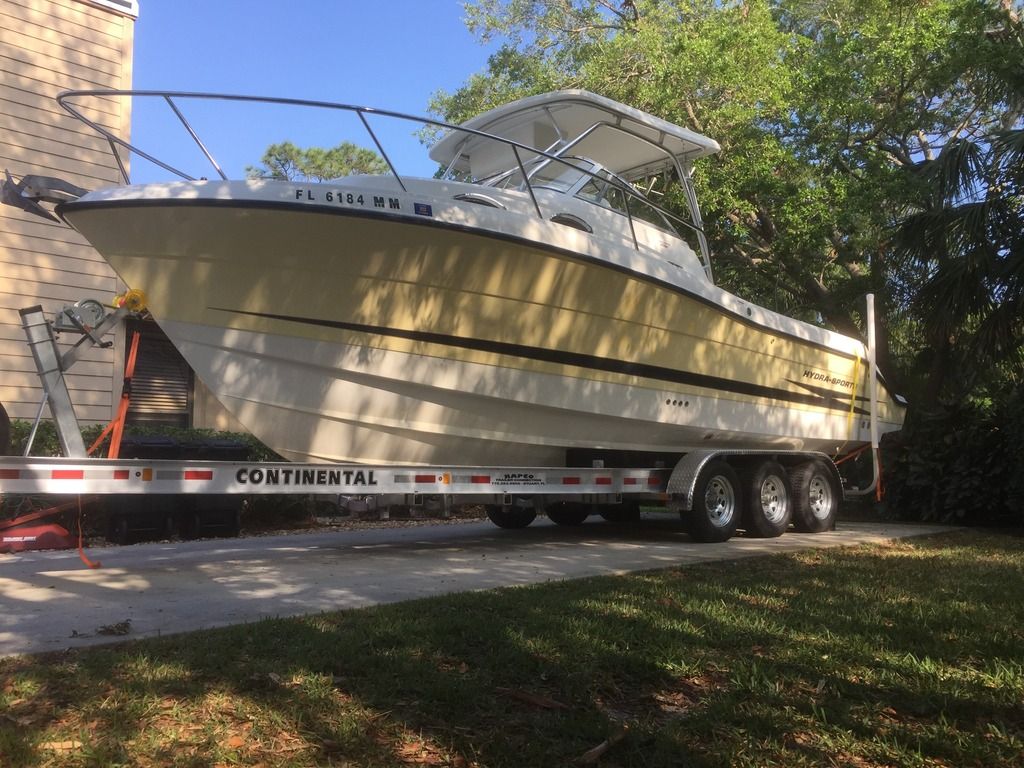 Saturday's forecast looked promising, so we took advantage of this great weather.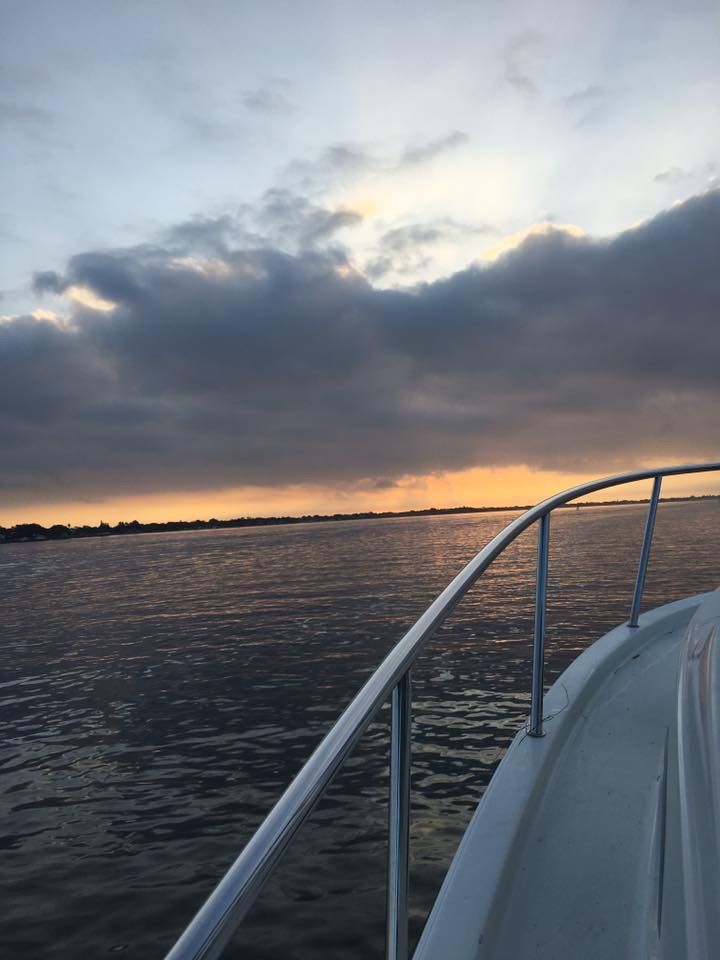 Didn't even clear the inlet and started to stock up on bait.
We cleared the inlet and drifted one weed line and missed one bit due to a cut line. Not sure what happened as it cut way above the leader and wasn't chafed at all. O well we decided to do some bottom fishing and then moved out to the Tile grounds. We got a mixed bag of Red Porgy, Triggerfish, even a Genuine Red that was vented and released. Lana even got her first keeper Mutton.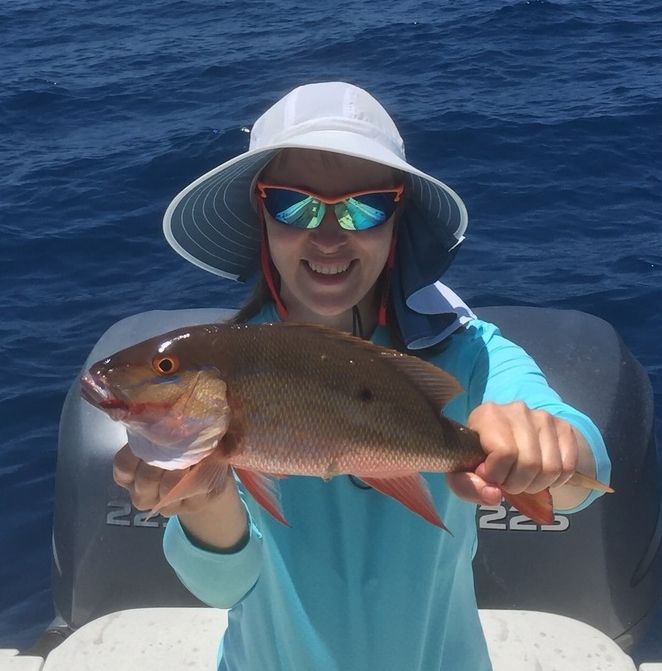 We then pushed out to the Tile grounds and quickly scooped up out limit. Lana did an excellent job working the boat against the 3.5 knot current. True team effort. The bruiser ended up burning up one fuse on the way up, thankfully I had a second plug and the cord was long enough.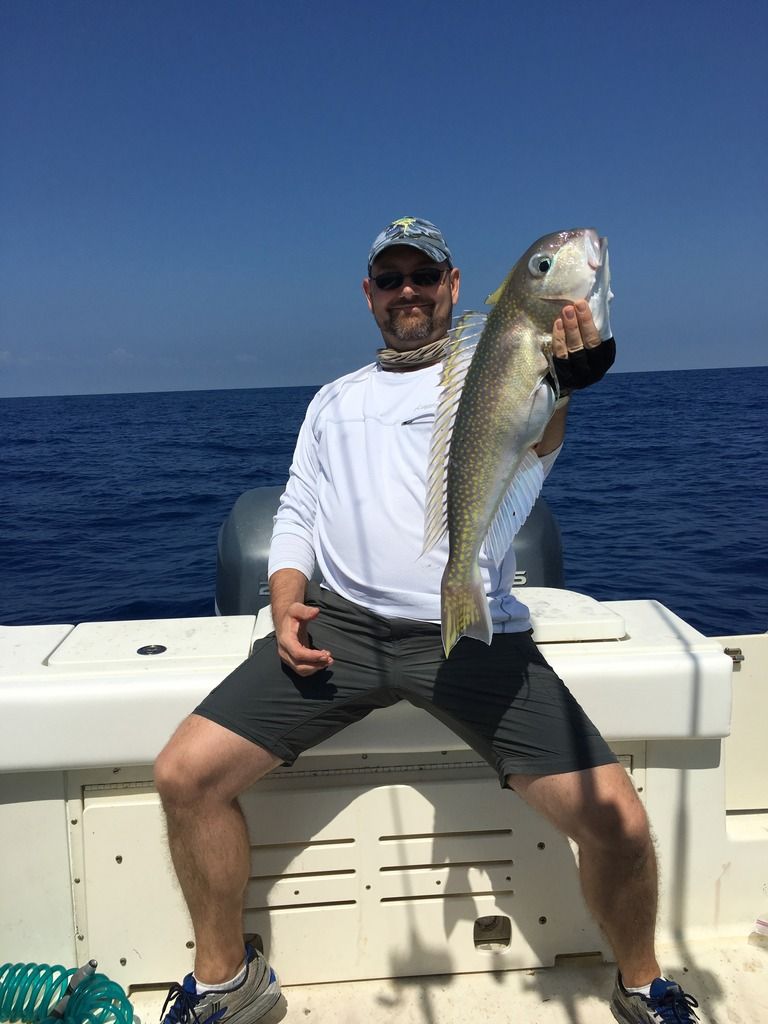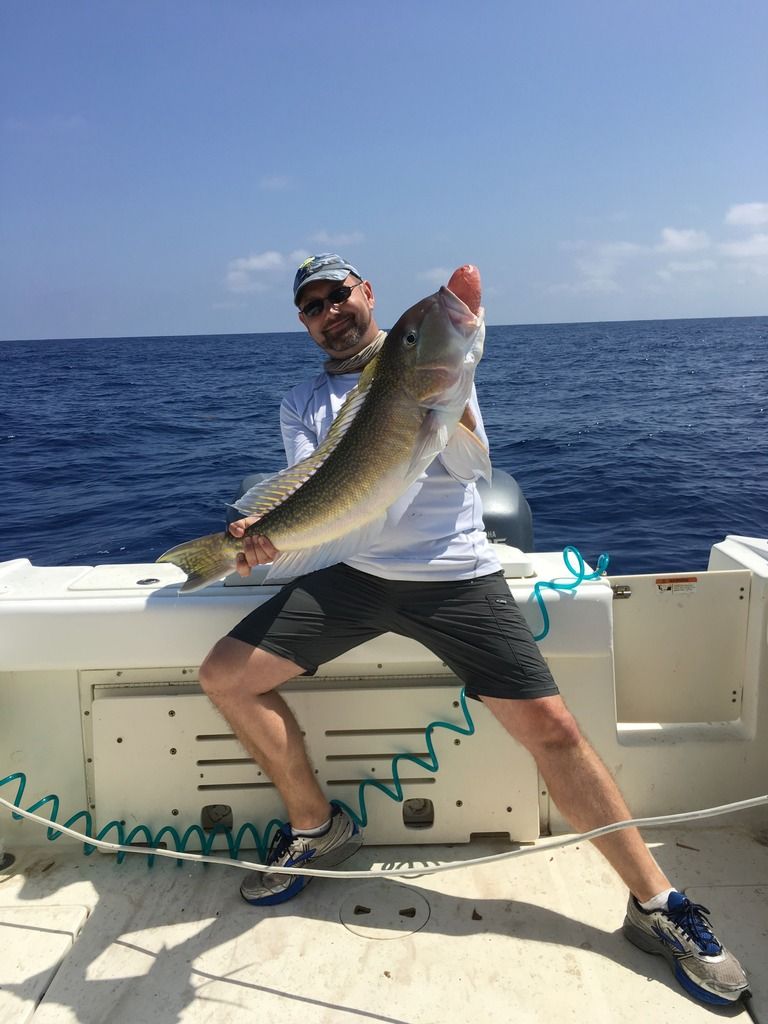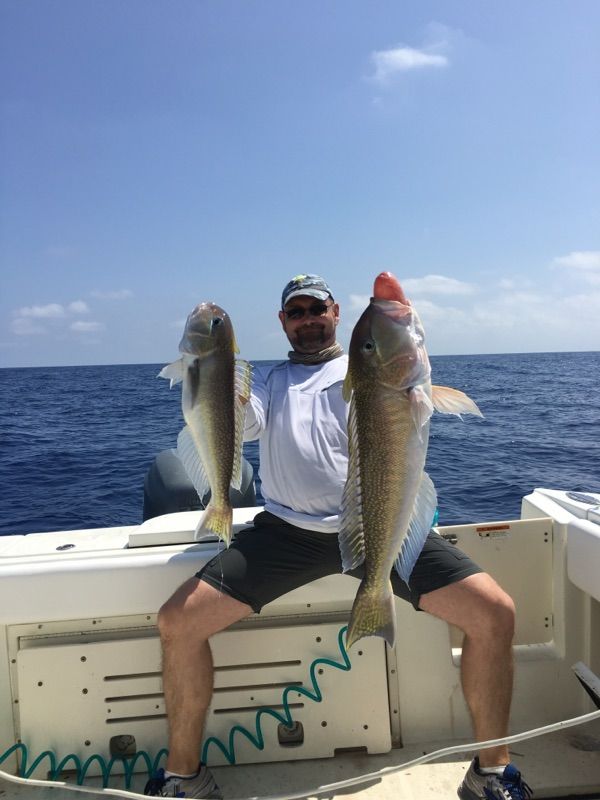 Todays Tally:
2 Golden Tilefish
1 Mutton
5 Red Porgy
2 Porgy
1 Triggerfish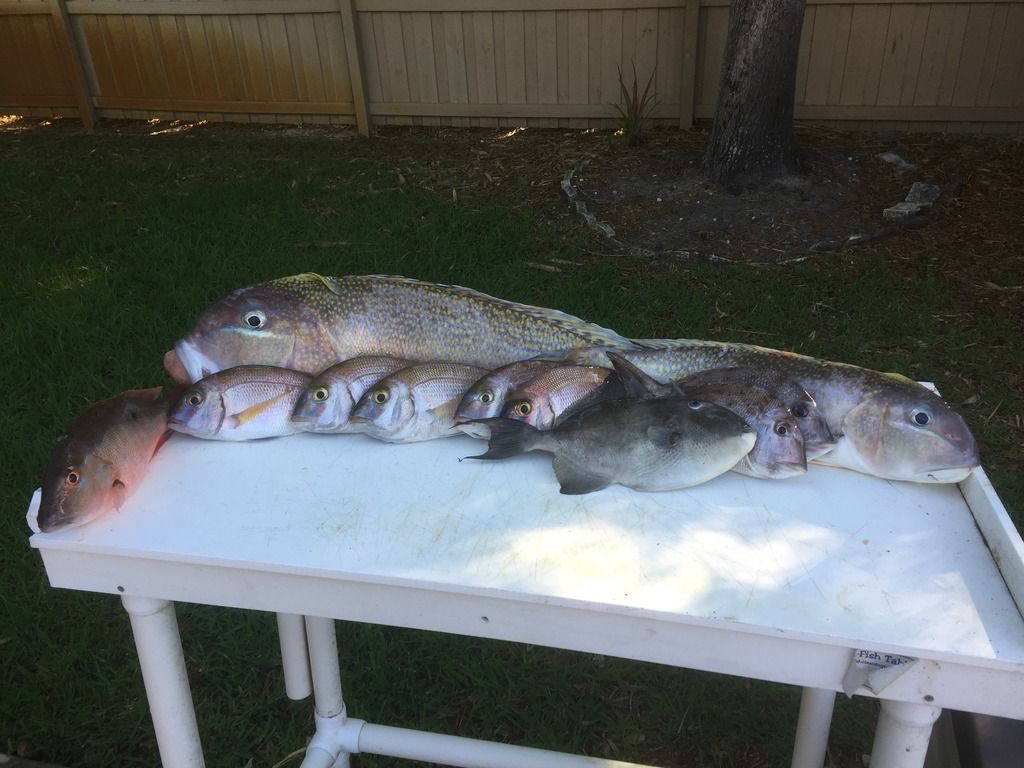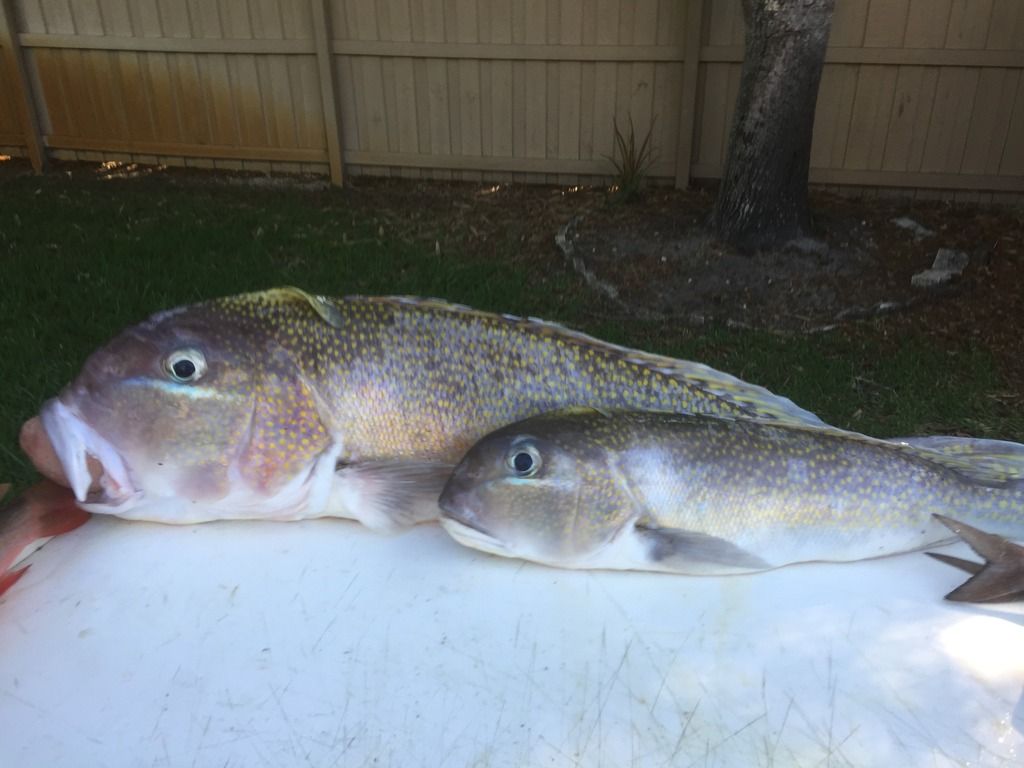 [SIGPIC][/SIGPIC]