Home
›
East Central General Fishing & The Outdoors
Fat Sallys sister...Gigantic Gina
duckmanJR
Posts: 21,253
AG
So, Today I head out and it is a very slow grind. I get a small snook on a CAL and move on to trout...look several places till I get an under...and a few casts later..a slot fish... Then, HOURS of looking and figure all this NW wind which is howling..and post frontal high pressure is just a bad day.. I finally see a Red...get a good presentation...but get refused :banghead
It's late, and I run to find some better conditions with the tide at full flood and starting to creep out. Bump a decent size trout and am almost ready to quit..and think to myself " next fish i see i'll toss and get rid of this little half dead wiggler..."
As i'm scanning ahead..I see what looks like a railroad tie...move... :hairraiser It's in 12 inches of water....on the inside of an oyster bar.
Make the shot...no good...reshoot...Bang! She scoops it up like a fat girl would grab a peanut M&M off the floor... :grin
So...She lights it up melting 8 lb mono off the little 2500 Diawa like butter in a hot skillet....I'm on the troller hard trying to not get spooled and get off the shoreline...and thankfully there are no obstructions to speak of. She is so fat she can only her her head kinda out of the water and flops back in...then runs again...and again...but It all goes my way today.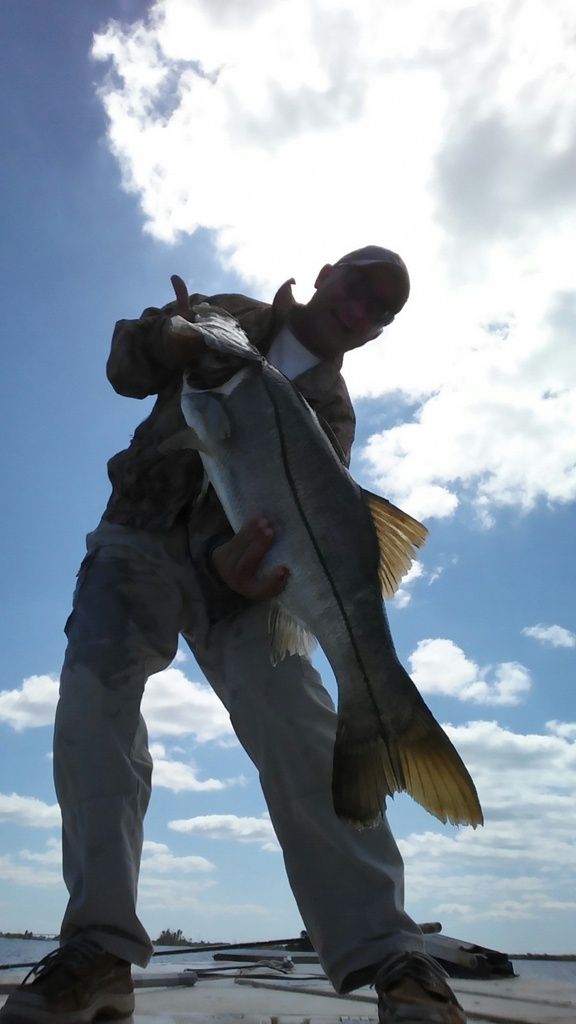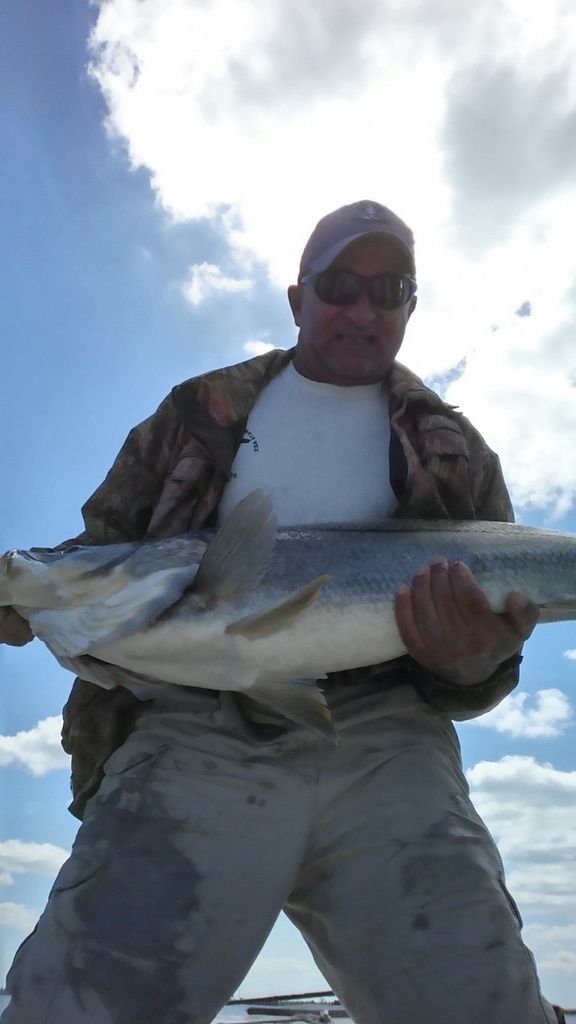 So...here she is on a 39 inch blue water board... I had to measure the "extra" Not exact..but looks like 43 inches.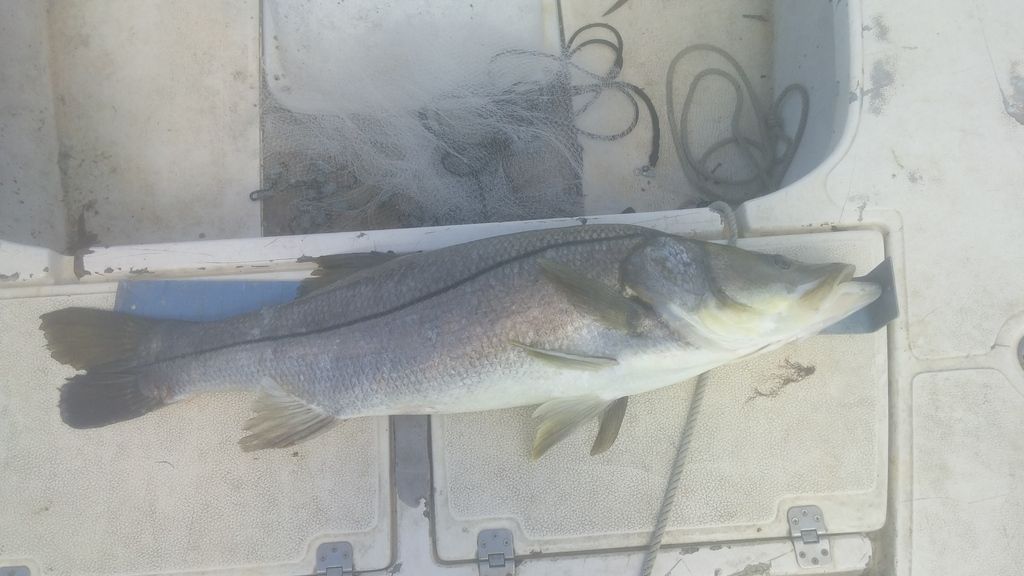 Oh...No slam today :wink
There are many roads to travel
Many things to do.
Knots to be unraveled
'fore the darkness falls on you