Home
›
East Central General Fishing & The Outdoors
Inshore...
duckmanJR
Posts: 20,925
AG
Well, with all the dolphin reports I figured I better let people know it was not the briny blue.
I'm rolling all week into one report since while I did get slams #4 & 5..Some of the other days were unimpressive.
Wednesday, Thursday and Friday were all pretty poor weather wise and while I was able to do 2 of the three each day...nothing was very big. It was the same 5-8 fish a day....a slow pick. Friday I got a decent Flounder so that was nice.
Saturday, I had considered fishing a tourney...but again the weather was just not looking great...but the bite was better than I thought it would be considering the slow previous days. I hung a small snook...then a couple casts later,
Stayed there and got this...
a few casts later...
It went off the rails after this with 4 more small snook....but with the tide high...I tried a spot that is kinda shallow...and..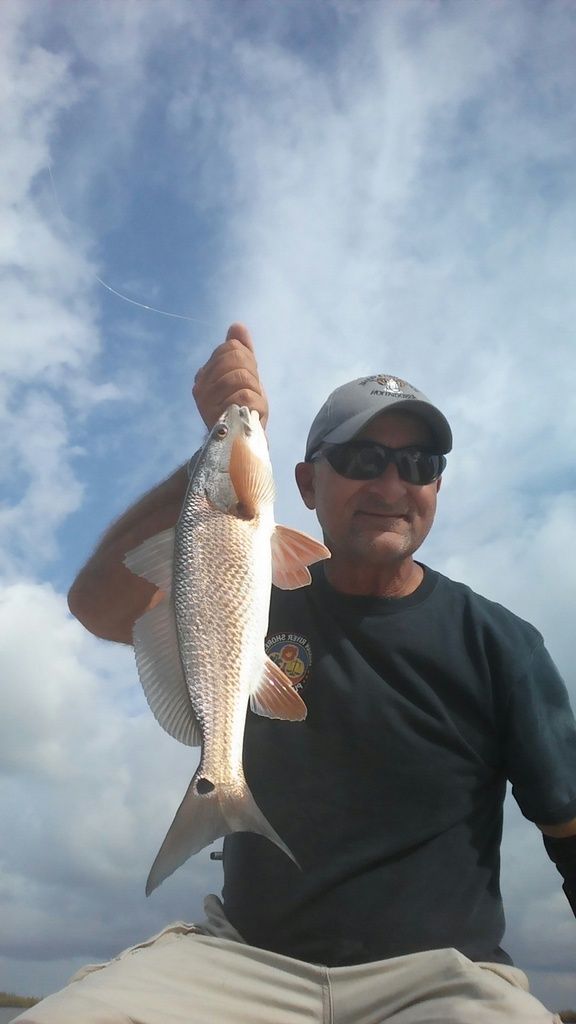 So...that was #4..
Sunday...was not good...4 small snook..a small trout and a jack...lost 2 other fish... Ugh
Today, First spot I get a twenty something snook and miss a fish...run here and there but not much going on...jack...blue...lady
Then, at 9 AM...I find a spot and pull 4 slot trout and another jack...This was while we had some cloud cover...sun came out and it shut right off. It was now 9:30...So I took a long run south and started looking..Finally saw a Red...and....
10:40...and that is #5
So, here is what I kinda figured this week...This week almost all the bait disappeared in the Sebastian to Vero area...the predators that were around...were generally in "packs"...on what bait was around. If you go...run and look for bait...keep your eye out for cormorants....they are staying with the bait.
There are many roads to travel
Many things to do.
Knots to be unraveled
'fore the darkness falls on you