Home
›
Tropics
Celebration Cruise to Freeport (and fishing report)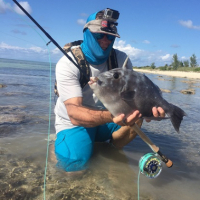 Docked Wages
Rockledge / Bahamas
Posts: 3,110
Moderator
Has anyone tried the cruise ship out of Palm Beach to Freeport called Celebration?
With the big seas we are trying it out tomorrow as a taxi service. Our plan is to take it tomorrow night across to Freeport get off in the morning and head down to West End. Stay a few days then head back and catch the ship back to Palm Beach later in the week. First trip so I am anxious to see what is like. Price is ok, about $250 pp with all the amenities of a cruise liner. Dinner, snacks, breakfast and a cabin. Departs at 6 pm and arrives at 7:00 am.
www.celebrationship.com
Mark Wilson
USCG 100t Master, Assist Tow, 200nm Coastal
Marine Surveyor, SAMS, ABYC, IAMI, FMIU
Wilson Yacht Survey, Inc.