Home
›
West Central General Fishing & The Outdoors
Sunday-Monday Offshore - West of Ft Desoto
releasegear
Posts: 762
Officer
Early last week I saw the opportunity I was looking for - full moon and calm after the storm. I knew Monday would be the day but wasn't sure I could swing it with wife,kids. Luckily wife took my daughter to NYC for long weekend!!
Sunday-
Started late and worked areas from 40-70 ft. Lot's of 22-24 gags and ARS in 60-70ft. Managed to get 1 25" gag for the grill. 1 bull shark too
Monday-
Wow fogged in bad. Worked our way over to the pier and loaded up - Spanish, cigars, pins, scaled, threads.
Kept hoping it would burn off but just seemed to get thicker
11 came and I decided to make my way out to 100ft.
Plan was to hit a wreck with good relief - fish should be stacked up after the front last week.
Made it out and anchored up . First bait down got slammed by 34" gag - then it was on. We got our limit of 4 - all 30-34", released over a dozen 30"+ ,\. Only lost one to the cudas- video attached.
Decided to change it up for snapper - no mangos but the YT started to bite. Quickly got 3 but then they started getting grabbed - frustrating.
AJs didn't mess with our baits much which was nice. Tossed out a popper for fun and got one first cast - sorry gopro wasn't on yet
Just a great day (minus the fog)
[video]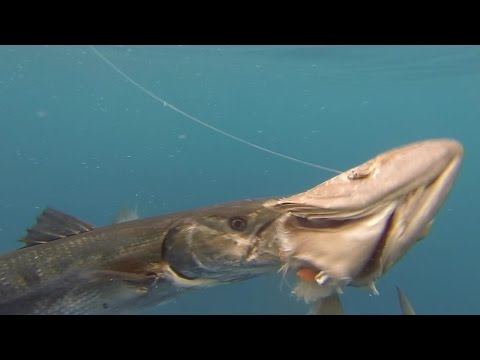 Mike Wilhite
- Fisherman/President
Born Offshore Gear
www.bornoffshore.com
'Performance Fishing Apparel'