Home
›
Big Bend General Fishing & The Outdoors
Redfishing on fly 11-16
StandOutI2
Posts: 544
Officer
Haven't posted in a while as I don't really get time after trips, but had some time today and figured I'd post yesterday's trip. I'm a huge fan of the super low tides in winter, as the fish wave at you when it's that low. Got out relatively early to get set up on the tide. Started poling around and found the group in short order. These fish were awfully spooky in the morning. There were able to see the fly coming in low light and would spook well before we could make a presentation. We started to slow down as the fish would stay up in the water column a little longer.
Finally got on a fish within 60 feet and made a good presentation, bam. Fish didn't hesitate at all!
I got on the bow with a spinning rod to test a rod and caught a couple and hppped down. By this time, the sun had come up and the fish were cooperating a little more. My buddy got back on the platform and I put him on another one. These fish wanted nothing to do with baits unless they were on their nose. But when they saw it, they were crushing them.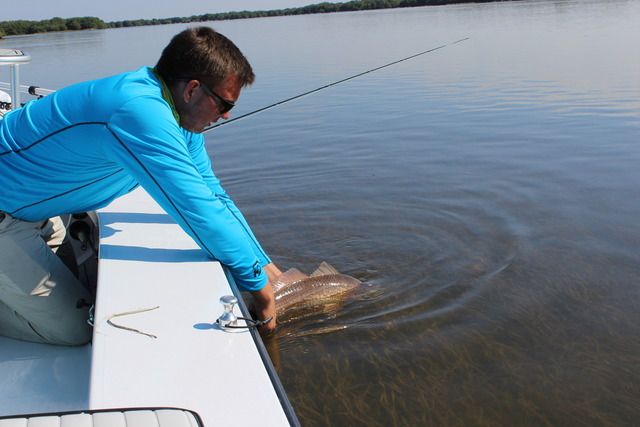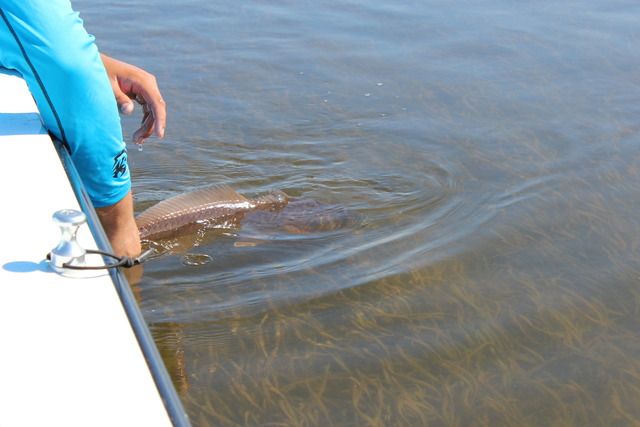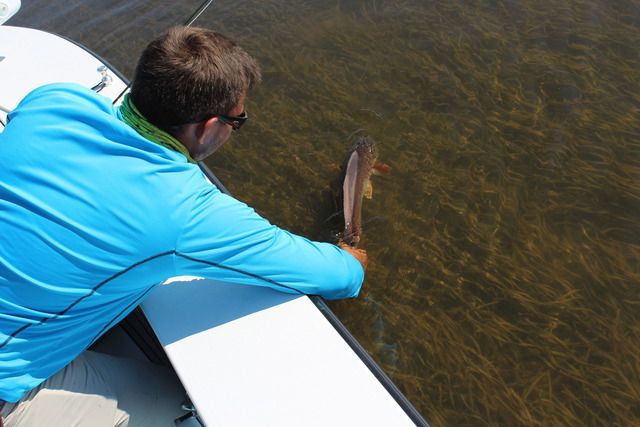 Now it was finally my turn on the bow with the long rod. We came up on a small school of little black drum, but buck fever got the best of me haha. While I was throwing my fly line back out to put it back in the bucket, go figure, a fish comes up and slams my fly and takes me for a ride. Never had that happen, but I wasn't complaining!
Was a beautiful day until the wind shifted out of the west and picked up a lot, so we called it quits due to dirty water.
Here's he GoPro video from the day.
https://youtu.be/aV_2JP2D3Jg
[SIGPIC][/SIGPIC]:fishing