Home
›
Southeast General Fishing & The Outdoors
Hill Raiser July - Near and far
Lazy Bones
Posts: 941
Officer
Did a fair amount of fishing april and early may, but due to work and other assorted obligations late may and most of June were a bust. Ended June with an overnighter across. Had a big trip coming up so I sold it to the wife as much-needed dive practice. Shot some nice fish on saturday.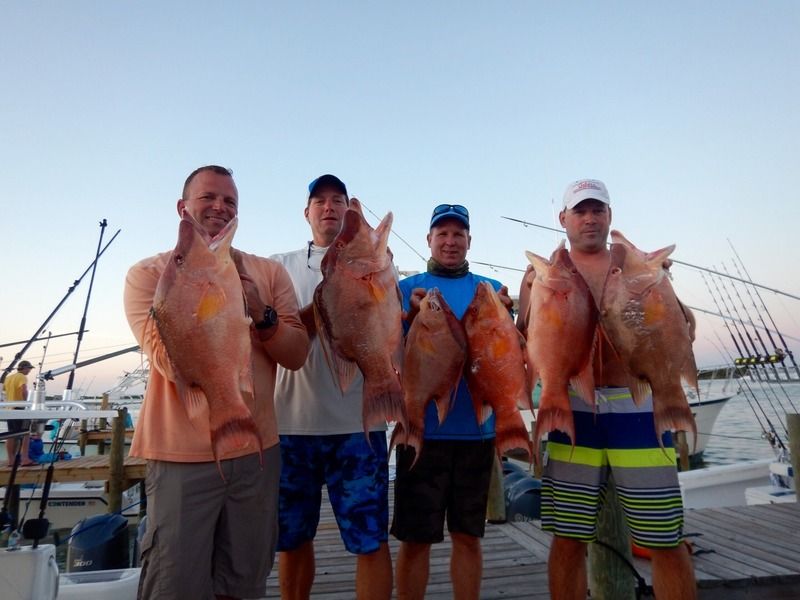 Sunday morning was spent running around for tuna. Plenty of birds but any tuna were pretty skittish. Ran back up onto the bank and took advantage of some glorious conditions to scout some new areas. Paid off and invited a local back for dinner
The big carrot was a trip 2 years in the making. After countless emails, texts, and credit card receipts, we were on our way. We met in London and made out way to an outlying RAF base where we would be catching the plane to our ultimate destination.
not quite a PaulBoat 6 week load out...but a metric s-ton of gear to be hauling but magically avoiding excess baggage fees. And yes, that's a surfboard bag in the back. A big swell was forecast for the first couple of days and between dives, my buddy scored 3 sessions of double overhead plus surf.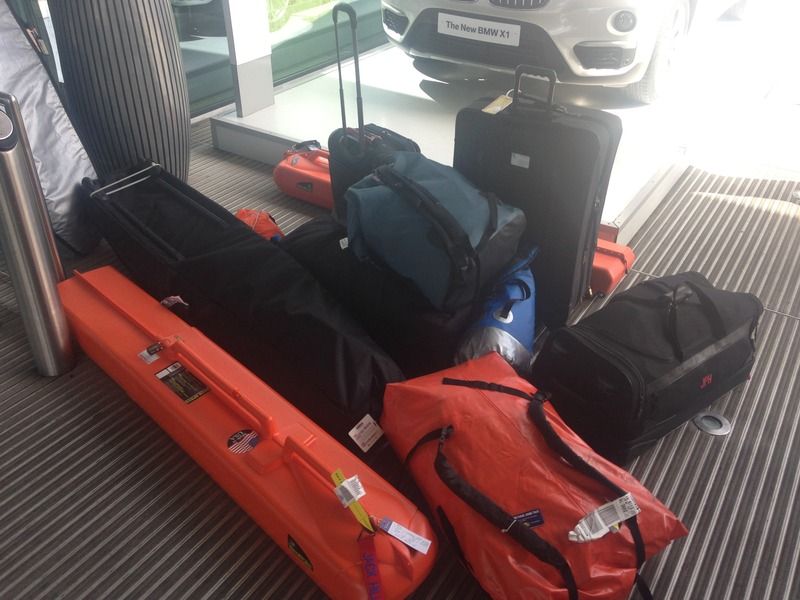 Ascension Island is an amazing place. It's a volcanic island in the south Atlantic and looks mostly like the way Mars is portrayed in the movies. There is one central mountain, aptly named Green Island that rises to 2800ft and is covered in grasses and plants brought in overtime.
Ours digs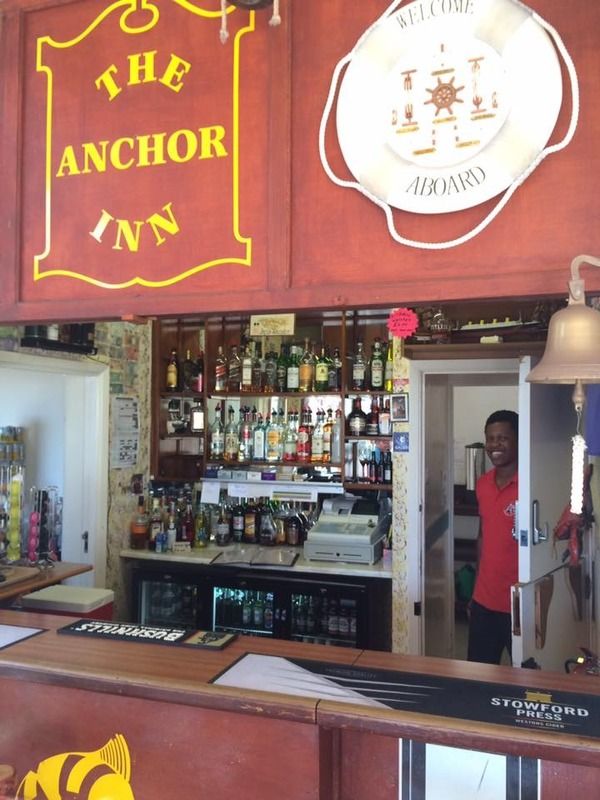 Green Mountain was cool and all, but we were there for the fish found just a cast away from the rocky shoreline.
I'll let the pics tell the story, but suffice it to say, we had a good time. I think that most people who spend time on trips both local and far, know that the fish may or may not bite, and it's really your friends who make the trip. Gotta thank everyone involved for making it such a great trip...and my wife for letting me go lol. If you are interested in such a trip, give Cameron Kirkconnell a buzz at
[email protected]
Our ride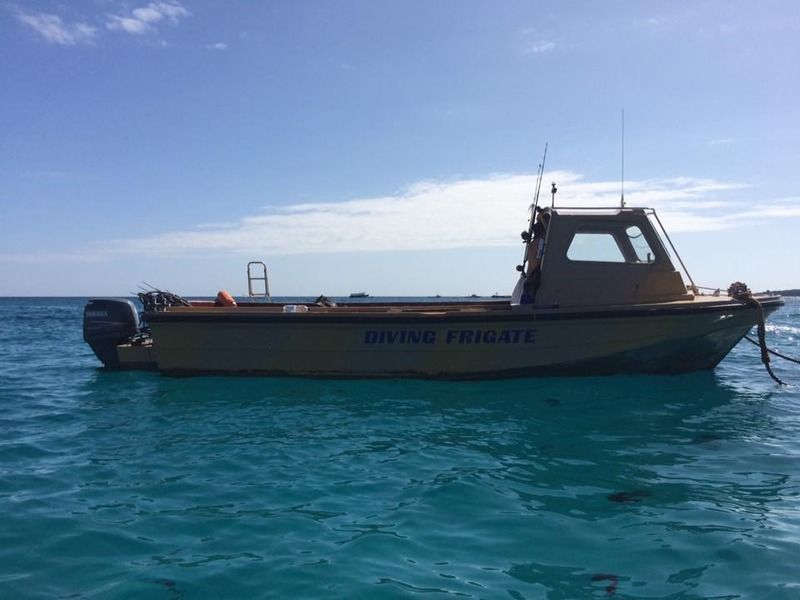 First Blood
Drift of the week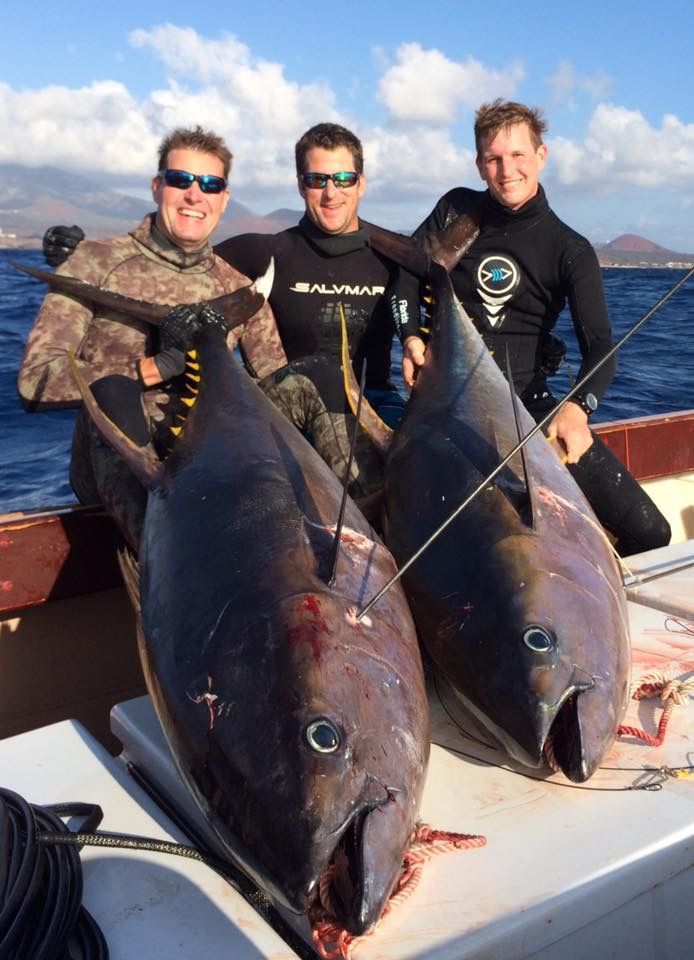 peep those sickles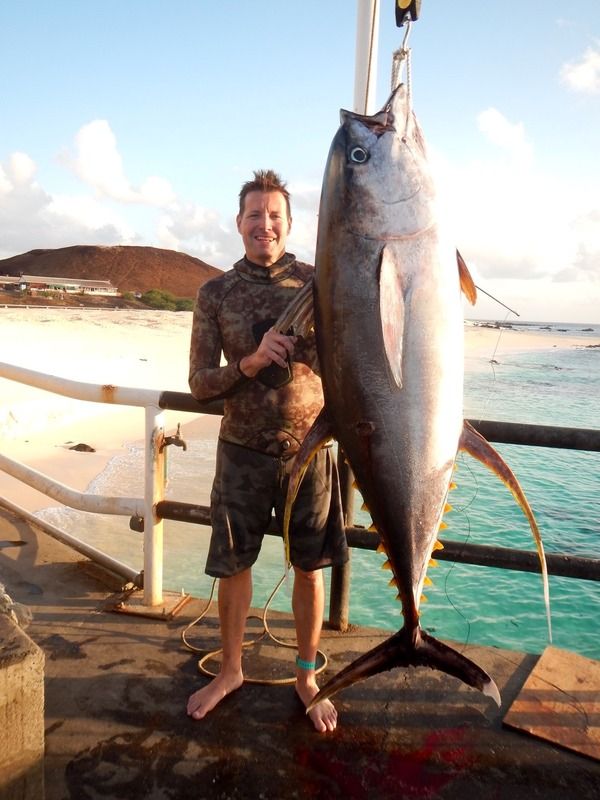 popped a wahoo on the hawaiian sling
Passed up countless wahoo, swam with a whale shark, and spent 15 minutes or so diving with a charged up sailfish eating or sardine chum.
All good things must come to an end, and 40hrs, 3 flights, 2 car rides, and 9000+ miles, i was home. One day of clean up, one day of work, and it was time to take the kids fishing. Had a great time making bait at the sandpile and headed out.
Scanning the seas for flotsam at cruise
don't rest that rod son!
Doesn't have to be a glamour fish to bring a smile to a kid's (dad's?) face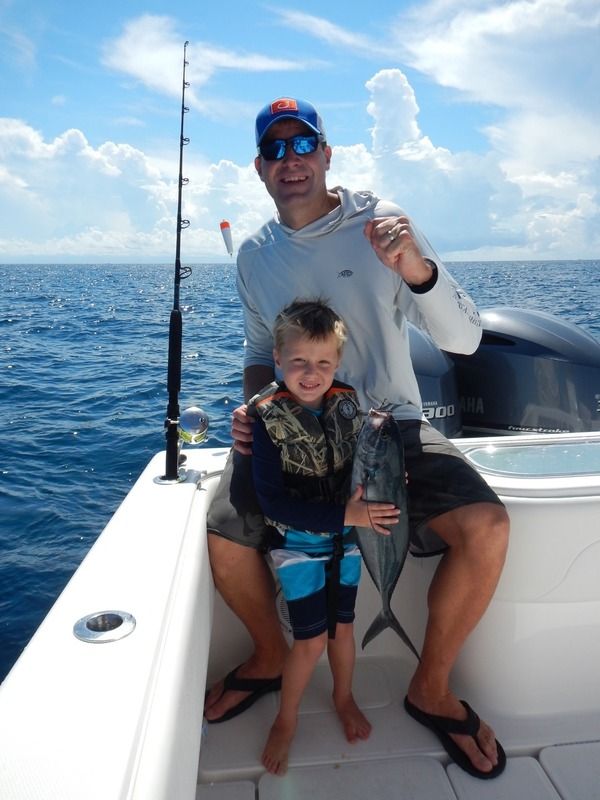 Keep his head up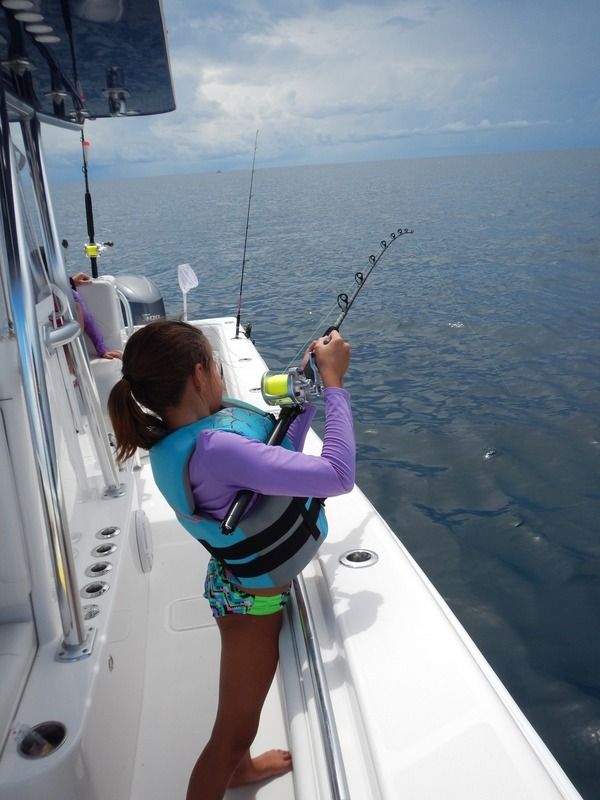 "What's your mark?"
"3 on the tail."
August is going to have a lot to live up to...