Home
›
East Central General Fishing & The Outdoors
So, We meet again...
duckmanJR
Posts: 20,929
AG
Well, it has been brutally hot...and the numbers of fish is down some. The other day I was kinda upset that I lost a nice Snook to the bushes...then, lost what would have been my best trout of the season that just shook loose....
Today, my first stop I jumped off a snook...then, I caught a bottom slot Trout...and while I knew there was a sub adult porpoise somewhere nearby...I saw him a long way off when I released the trout...and unknown to me in the filthy water there are 3 others RIGHT UNDER THE BOAT. Poor guy never stood a chance. Then, I caught a decent snook but had to make a hard decision...turn it back loose to a certain death...or put it in the baitwell and haul **** out of there away from them and release in a safe spot...I'm not going to say what I did..other than I think he is going to be fine. :wink
So, I ran off the beach and played with the bonita...they were there but picky ( not like yesterday when they were chewin'
) ...caught 4 and had 2 others pull loose.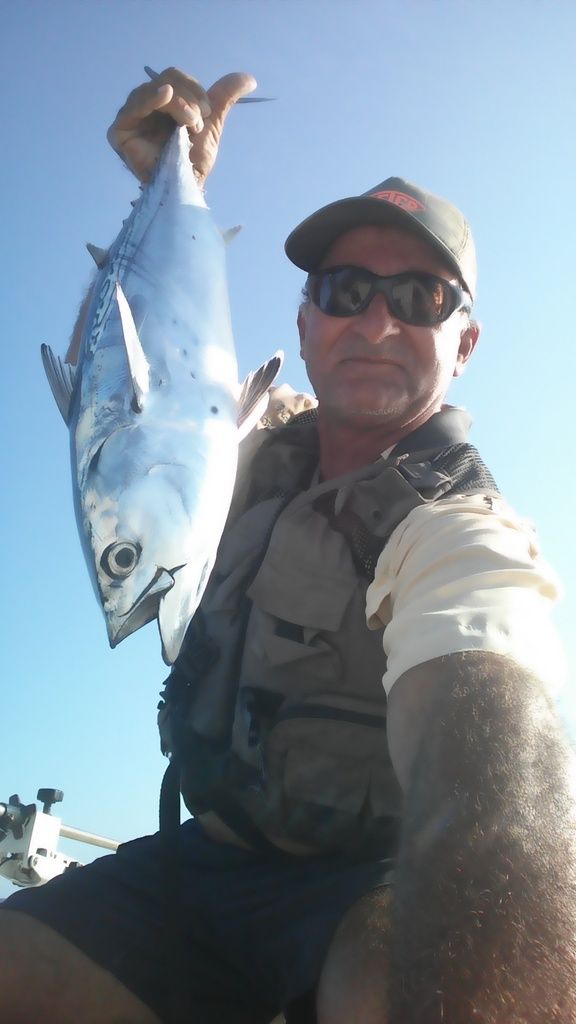 I decided to look for a Red...but the wind was already crazy...but i was in the right neighborhood....Looks like my friend from the other day.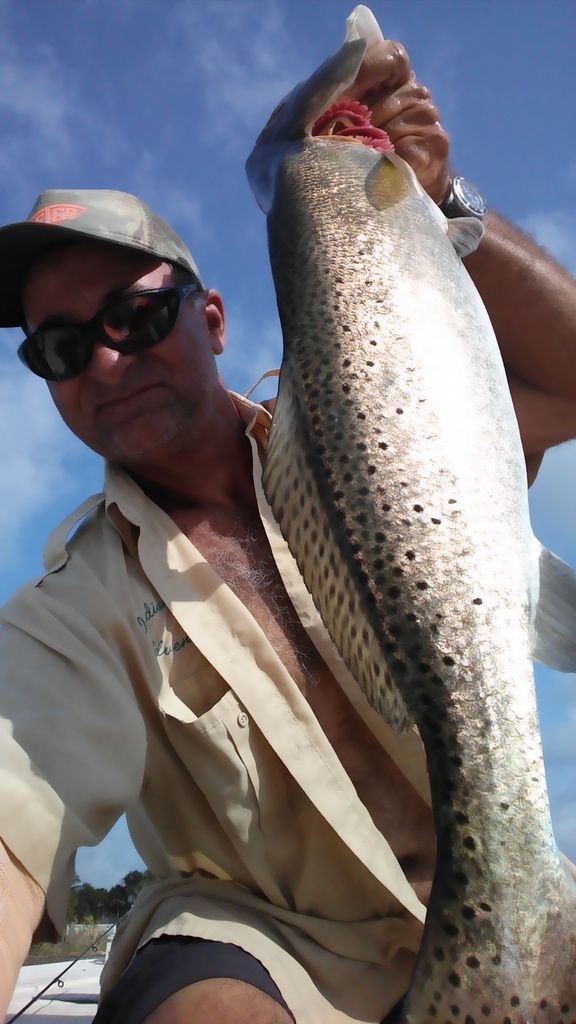 over 29 inches and fat.... quick pic and back in the water...
There are many roads to travel
Many things to do.
Knots to be unraveled
'fore the darkness falls on you