Home
›
Big Bend General Fishing & The Outdoors
"Cobia!!" Homosassa 5/16/2016
Ruff One
Homosassa
Posts: 2,073
Captain
Looked like we would get a small window today, so we loaded up Ruff One and headed out with one fish in mind-Cobia! Trolled some shallow structure in the 10-14 ft area , but no takers. Not even the stand by grouper. Really unusual. Gail made the decision to head out to some rock piles in 16ft. Ran some plugs around them for awhile, but again slow going. Anchored up in a spot that would allow the chum to disperse over a nice scattered area with multiple rocks. We had two poles out with redirigs floats with pinfish right off the bottom. The sharks showed up. After a few battles with those guys, it seems like they gave us a break and went away. We were sitting there relaxed and not paying attention and we hear a splash. Look up and there's a cobia and he trying to eat the redirig. He's batting it around like a volley ball! Grabbed my rod with a cobia jig and pitched it and as soon as it hit the water he turned on it and hammered it. Finally legal cobia on. Believe me, I wasn't going to let this one get away. Spirited fight and Gail makes an excellent netting job and he's in the boat. Measured 39in and weighted 25lbs.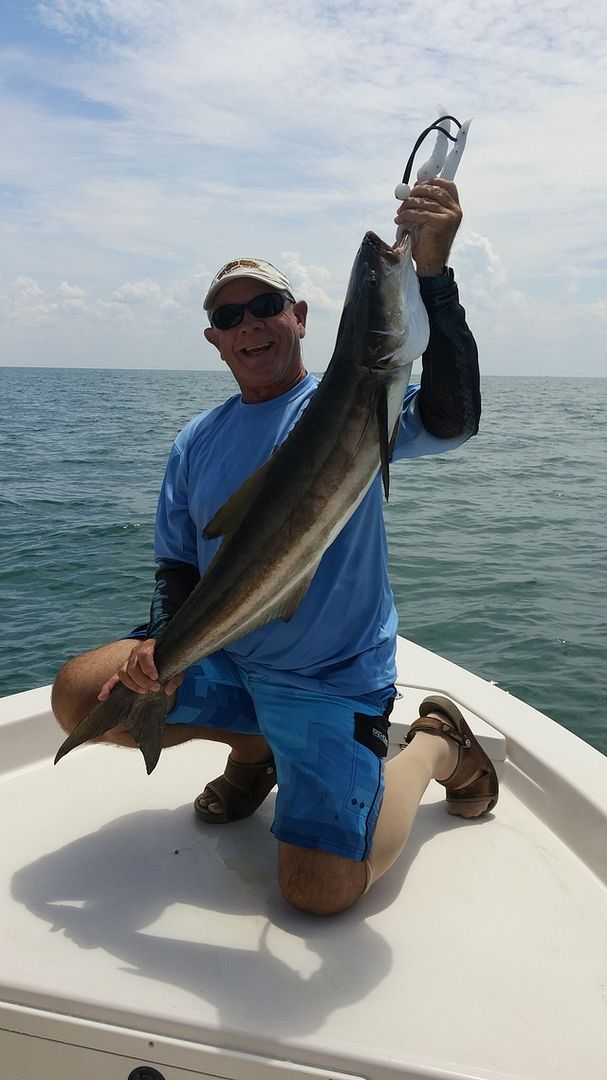 Gail had to get in the pic.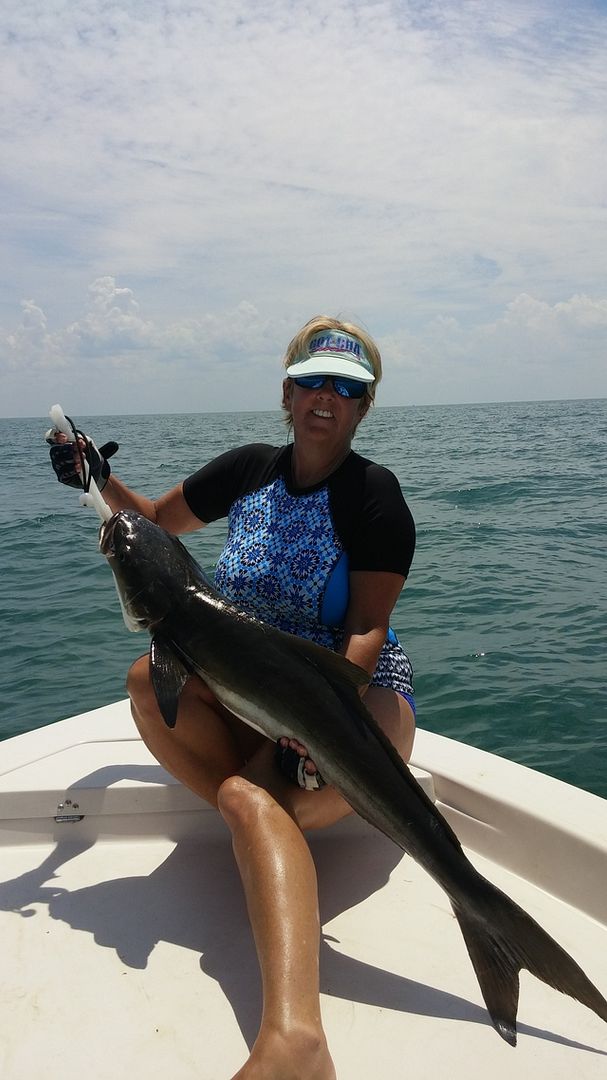 Gail then has a small cobia eat her pin fish. Released that fish and with weather starting to look bad, we made the decision to pull anchor and beat the storms.
[SIGPIC][/SIGPIC]