Home
›
South General Fishing & The Outdoors
Flamingo, 27 October
lemaymiami
Posts: 4,244
Captain
This past week was marked by more cancellations than days on the water (typical guide's lament...). Finally got out yesterday with local angler Mike Bonner, who was wanting to fish parts of the interior out of Flamingo for the first time. This is a time of transition in that area as water temps cool quite a bit, baitfish flood the coast and nearby areas, and everything's beginning the slow move back inside where the water is a bit less salty but mostly warmer than the coast (or it will be soon...). It's been a bit windy and will continue that way for the next few days.
Mike started the day with a strike on a Gulp tailed jig with a light spinning rod and was hooked up on a very nice snook. It was touch and go for a few minutes right next to a tangle of downed trees... Here's the result, the first picture heavily backlit....
[img][/img][img][/img]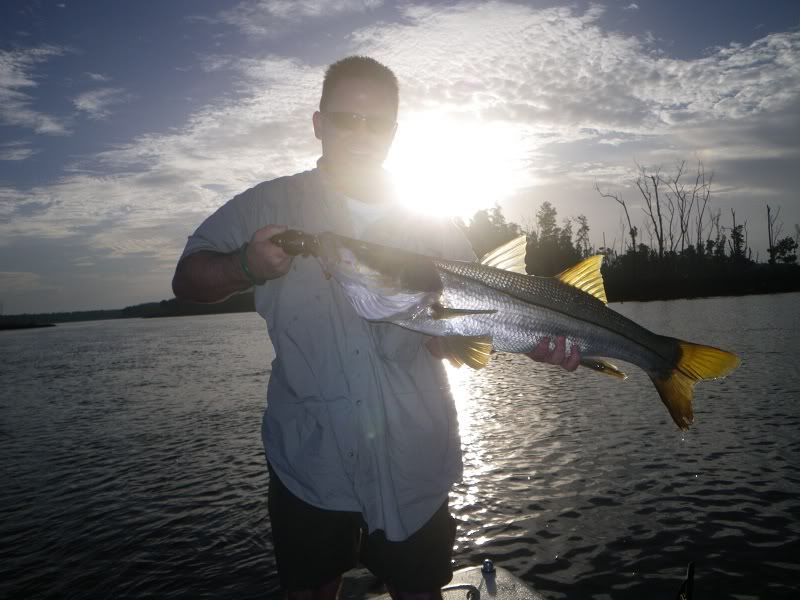 [img][/img][img][/img]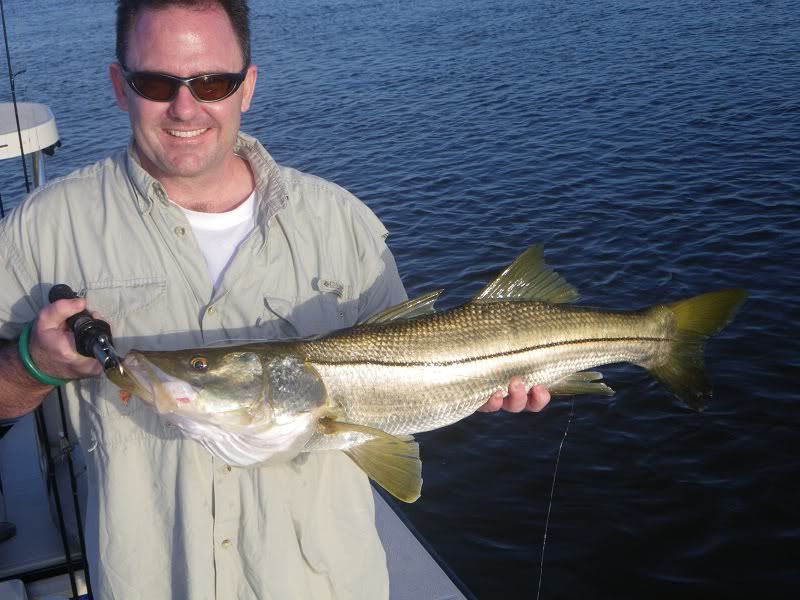 Great start to the day. This 11lb fish (31.5") was carefully released to fight another day...
Next a surprise or two... no ladyfish anywhere, then out to a river mouth that was just loaded with mullet of every size being worked by everything from tarpon on down. One throw of the net and we had mullet to last us the rest of the day. Now for the hard part, getting a tarpon bite that succeeded..... no dice. Instead three different spots we fished were loaded up with sharks, a few bulls but mostly blacktips in medium and very large sizes. Every hook up started with a surface explosion, then a series of spinning jumps (for the blacktips). The tarpon seemed to miss with every strike... We finally hooked up a 60 to 70lb fish on that same light spinning rod with a small jig that worked so well for the snook but the big fish only stayed hooked until that first big jump at close quarters... The good news is that the coastal areas north and south of the Little Shark are loaded up now with mullet, water temps are in the 69 to 71 degree range...
We finally moved back into Whitewater Bay where we found large jacks and nice redfish.. Here's the pics
[img][/img][img][/img]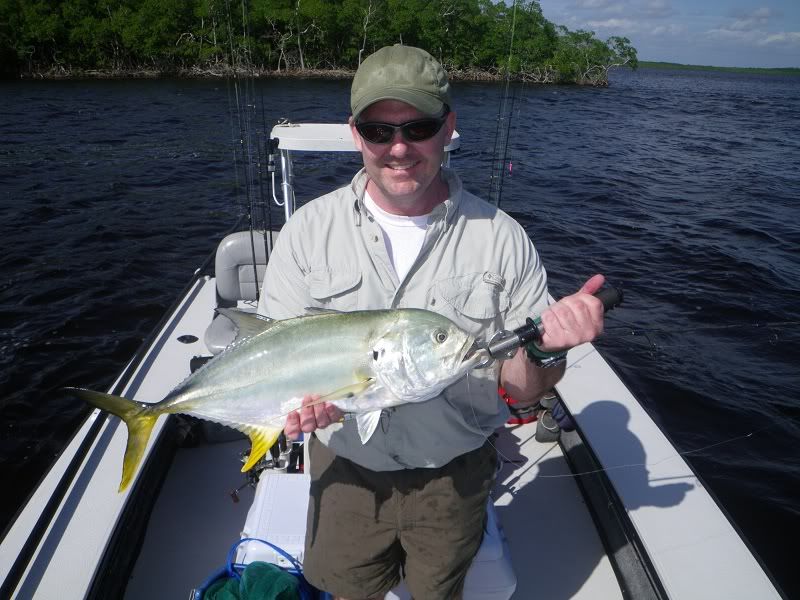 [img][/img][img][/img]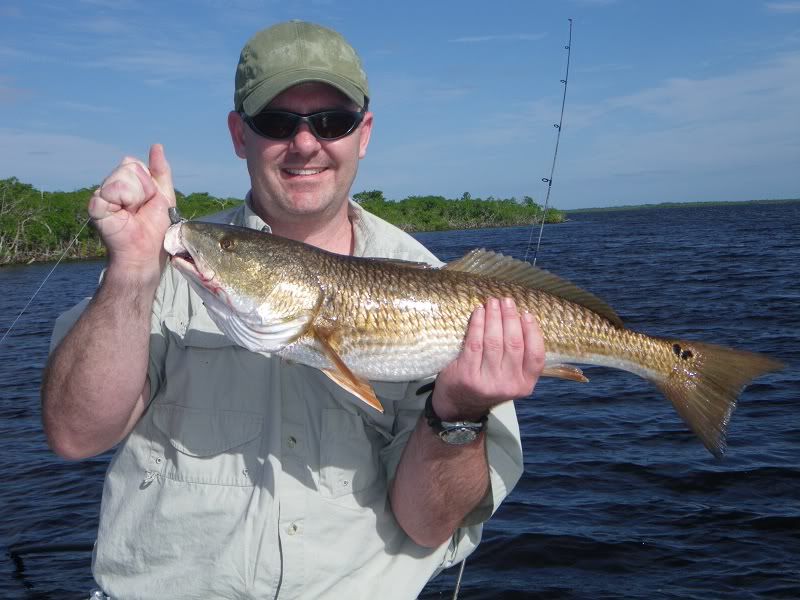 At the end of the day back at the ramp - as usual we pretty much had the place to ourselves. This 10 foot croc never even moved as I hauled the skiff out to make the long run home....
[img][/img][img][/img]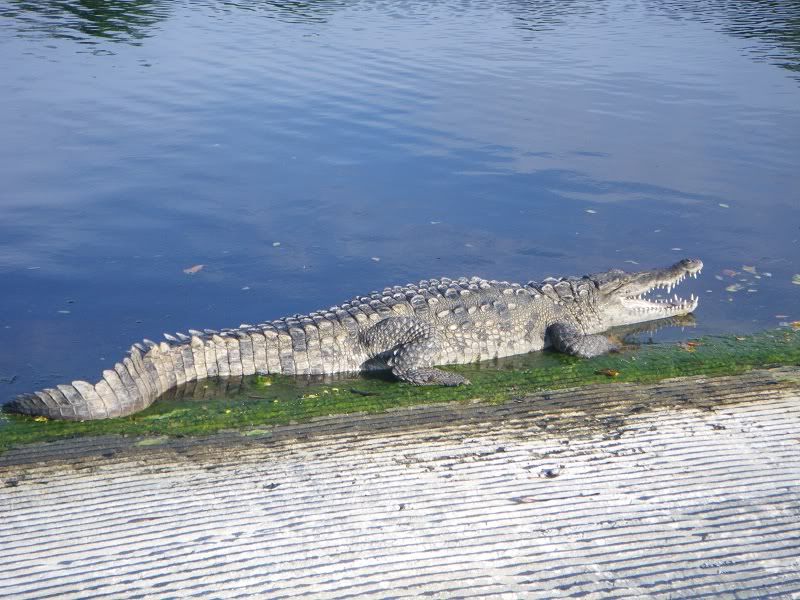 Flamingo is still the place to be....
Tight Lines
Bob LeMay
(954) 435-5666