Home
›
Southwest General Fishing & The Outdoors
2015... out with a bang... and a king
kmagnuss
Posts: 3,207
Captain
Figured I'd give it one more shot before the cold front came in so I hit the water last night. I had just put a new fishfinder on with side scan so I was excited to try it out. Caught 12 snook in about 3 hours. 4 were slot. It was pretty fun but I was dreaming of some tarpon while fishing for snook.
So today I got up and out on the water before dawn. The past few days the tarpon started rolling right when it got light out but today there were none to be found. :huh Saw some commotion on the water so I went to check it out... caught a catfish. More commotion and caught a jack. One more for the trash can slam! And there it was... a ladyfish. But this one was coming in the boat with me for bait. Went back to my honey hole and sat... and sat... and sat... 10:00 comes and I'm about to pack it up and then I see this on the fishfinder: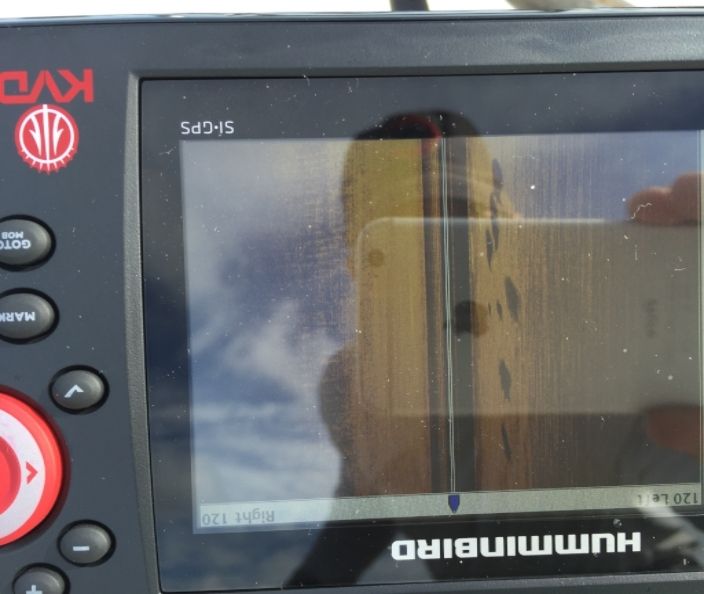 If you look close you can clearly see that those are tarpon. Man I love this friggin thing. So I hang out and jump about a 40 pounder. It was long but skinny. I get a few more bumps, had some big girls rolling all around me, then all hell breaks loose when one pounded my ladyfish. But before I got to the rod it was off. :banghead
Another hour goes by and the action has slowed way down... really not seeing anything roll anymore but I do see stuff on the fish finder once in awhile so I give it a few more minutes. Then somebody pulls up within casting distance to me (we're the only two out in the whole area) so I decide to pull anchor and go home. Well rather than just haul tail I trolled out of there since I still had my ladyfish out (which was about 10 yards from their boat) and FISH ON BOIIIIII!!!!! Fought this tarpon for 1 hour and 50 minutes before getting her to the boat. Here's a pic I took of her rolling: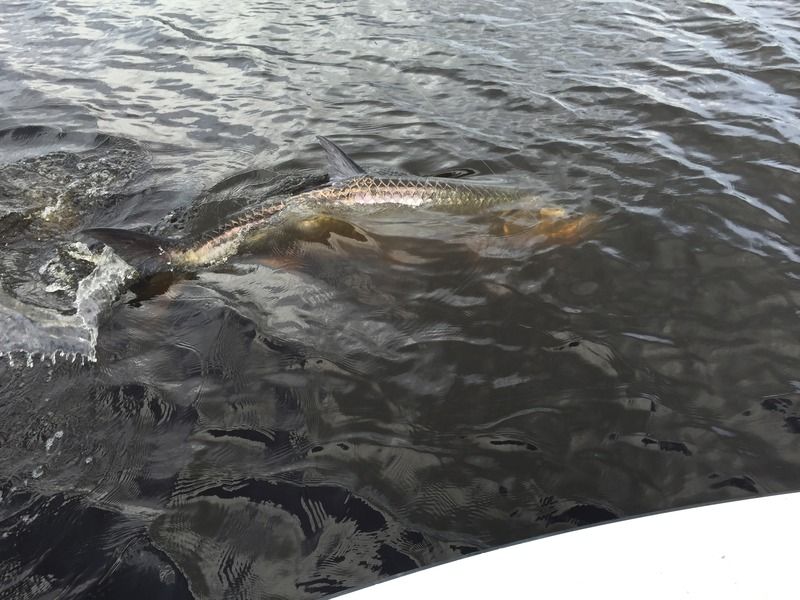 And here's the money shot some kids watching me in a john boat took:
Happy New Year!
-Mag