Home
›
West Central General Fishing & The Outdoors
Monday offshore on a speed machine
sagory
Officer
Posts: 614
Officer
My Buddy owns James Annis marine construction. He just got done doing some work for a guy from Indiana who had just bought himself a couple new boats and a new house. He has never been offshore and doesn't know how to run his boat so he asked if we would take him and his buddy fishing. Seeing that he has a 38 center console with triple 300's I was eager to go. I've never really liked fountains but I have to say it is a really nice boat. Tons of storage and really roomy and comfortable. Can you guess which guys are from Indiana?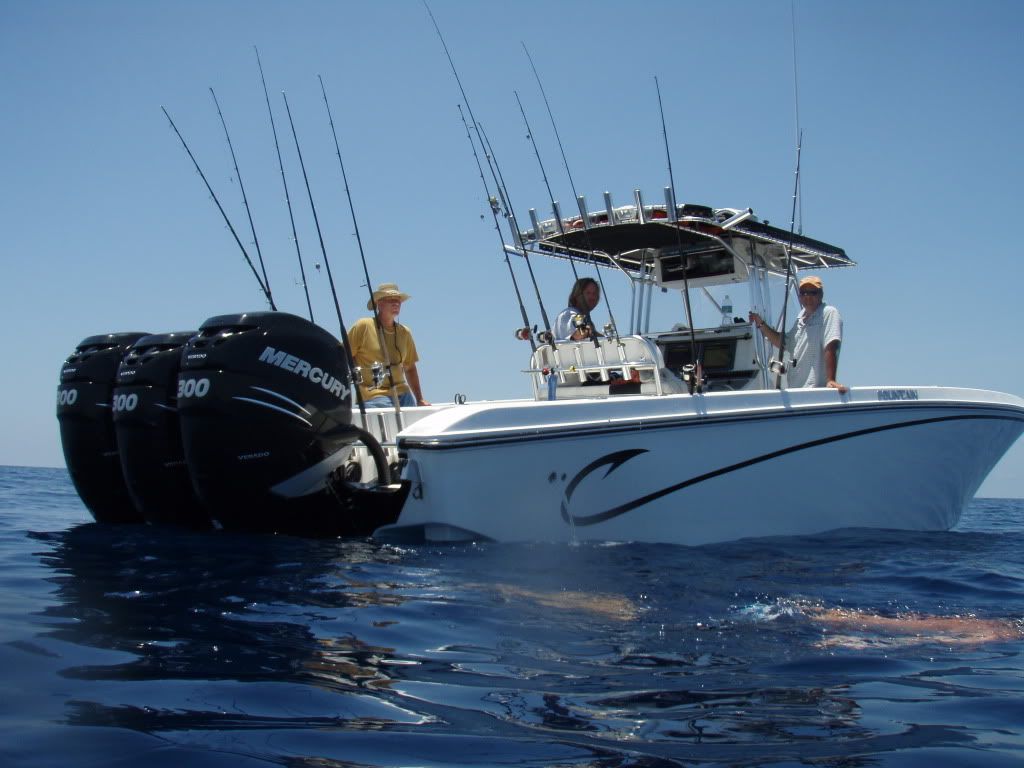 It is strange going offshore with someone who doesn't fish. We had to bring everything including rods, anchor ball, marker jug, pliers, measuring device, etc. Makes you appriciate people who are more experienced. We realized his anchor line wasn't near long enough so we had to tie several together. Made pulling anchor fun everytime the ball got stuck on the knot.
We fished from 115-160 ft and caught red grouper, red snapper, yellowtails, and mangroves. It was cool being able to cruise at nearly 50mph. That was fast enough for me . I had no real urge for them to open it up. A boat like that really maximizes fishing time. Glad I got invited and had a chance to experience a boat like that. It'll seem like we are crawling when we go back in my boat cruising at 27 knots.