Home
›
Panhandle General Fishing & The Outdoors
NW Florida archery buck... 10 point
Panhandler80
Posts: 8,742
Moderator
Shot this guy Sunday 10/25... our opening weekend. Tried to connect with a bear Saturday, but was not lucky enough to come across one during the one day season.
Long story short, I got a bit high and forward on this buck at 30 yards. Not only this, but he was coming at me a touch. NOT a scenario you want to get high and forward on. I thought I heard him crash in really thick stuff. I gave it about an hour and then looked for a couple hours. Only blood I found was about 60 yards from shot. It was smeared across reeds and grass in swampy area next to high and dry knoll. Looked like he'd bedded there for a minute. Didn't see any aspirated blood, just wiped. Arrowed a buck 11/11/2011 that did the exact same thing. I trailed him for over 800 yards as crow flies the next day. Needless to say I didn't feel real positive about this one. There was very little penetration and given where it looked like arrow hit, I was bummed.
Well, I went back on Thursday to try again. Jumped some buzzards and then knew it was a matter of time before I stumbled across him. Well, about 45 minutes ago I found him. Ended up using my nose as much as anything. I would have found him that night with a dog. Oh well. Sucks, but at least I have antlers.
For a legitimate 10 point he sure didn't score well. Fairly symmetrical. Okay mass. Just very little tine length. Still pleased with him.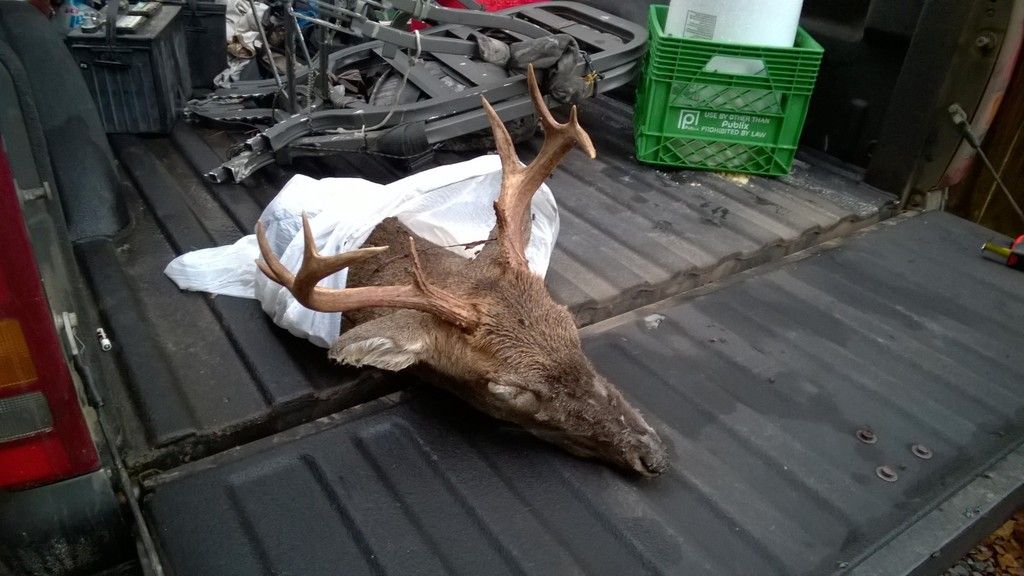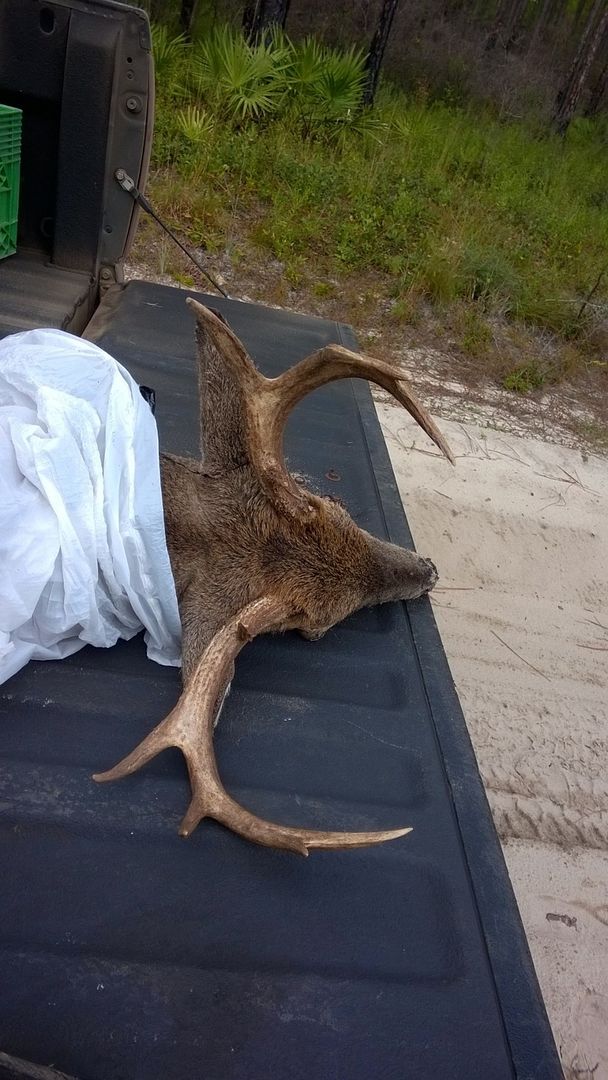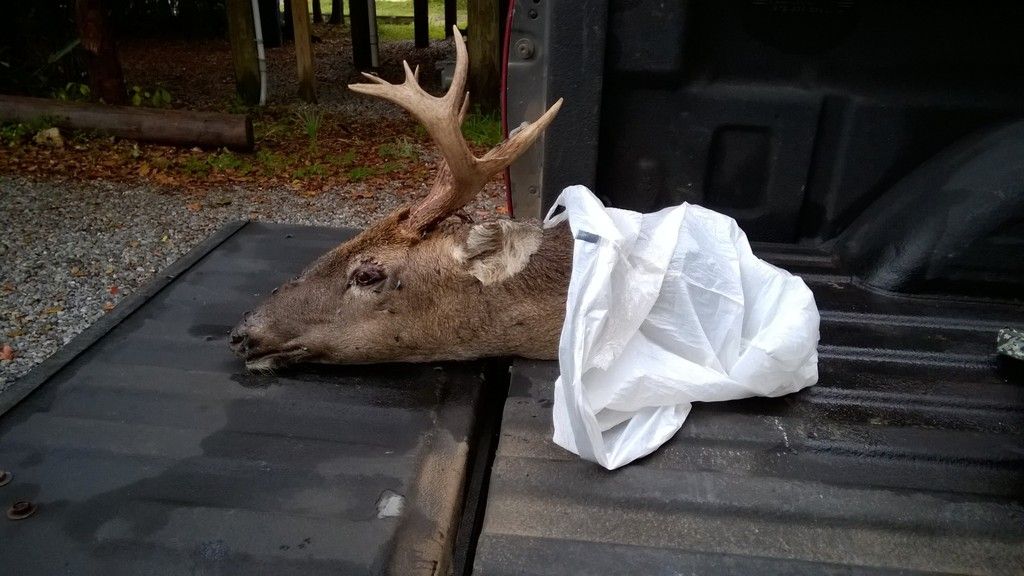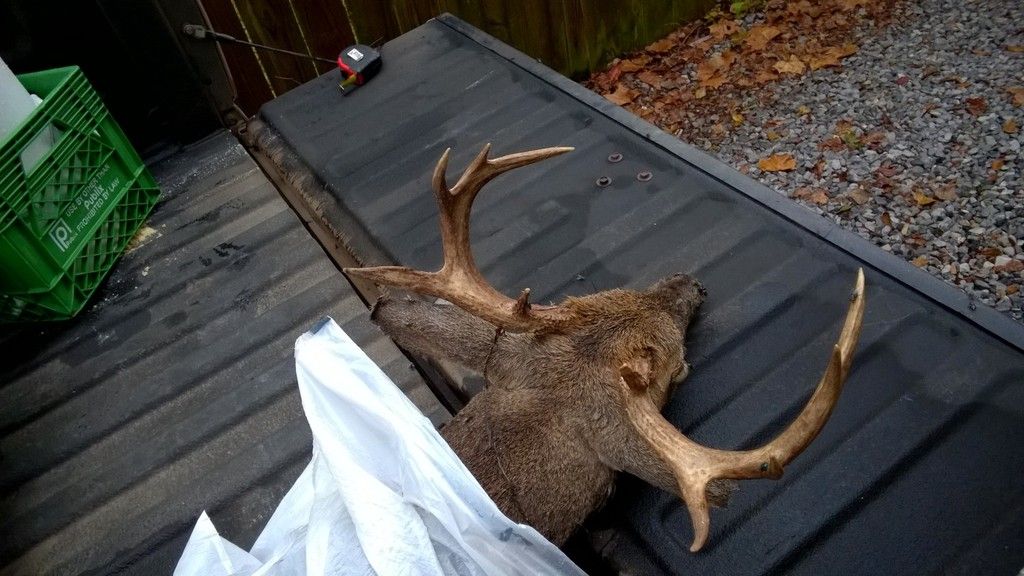 G2s sway back kinda weird.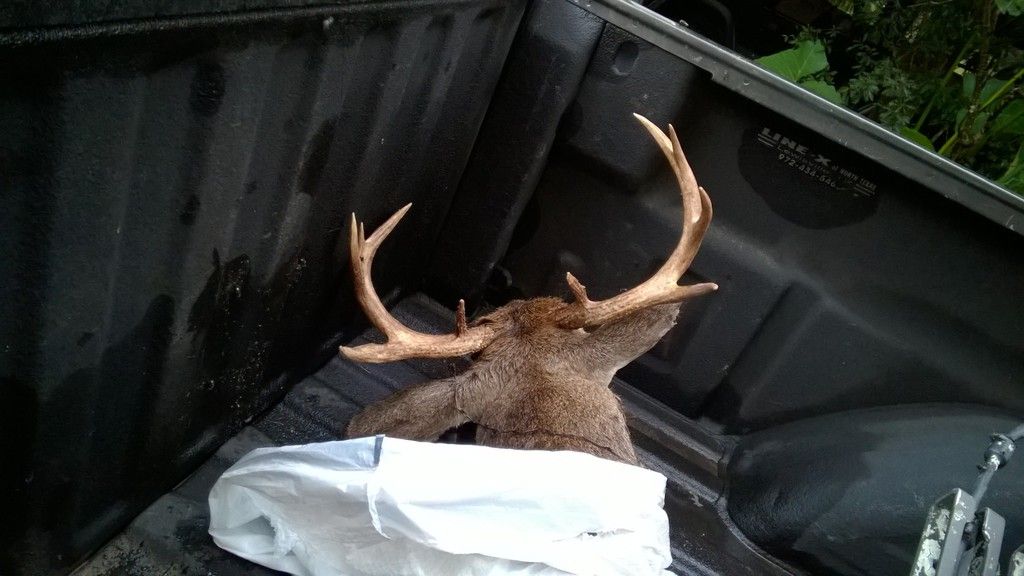 "Whatcha doin' in my waters?"