Home
›
Keys General Fishing & The Outdoors
Late capt yuri report
Caramelo2425
Posts: 26
Greenhorn
[video=youtube_share;QDRevwo7W8I]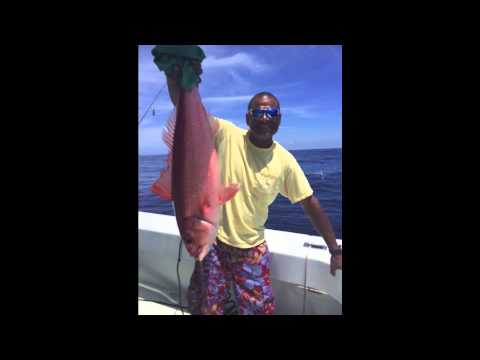 This was another successful trip with two fish charter.
We arrived at dock on Monday July 27 for a four day trip.
The Lauren fishing machine was ready. Yuri met us there and advised us Shane would be our captain along with Chris.
On this trip we would be heading to the pulley ridge.
We were all exited because we've all been wanting to fish that area for years.
The wait was well worth it. Just like the previous year, cpt Shane worked hard to put us on some quality fish.
To make the long story short, we caught over 5 different species of great quality fish.
Queen snappers
Golden and gray tile
Snowy groupers
Barrel fish
Dolphins
Triple tails
Muttons
Yellow tails
Also the usual AJ, cuda, Kings and yes, quite a few tax men.
According to Shane and mr wonder, there was over 700lbs of fish to clean. We each took home 64lbs of fillets.
Awesome trip
Thanks to captain Shane and awesome job by yuris nephew chris.
Looking forward to next year and that will be our 10th year anniversary fishing with Yuri. Can't wait.
When fishing with me you either fish, chum, drink or get the @&$: out of the way.