Home
›
Fly Fishing
Finally a Tarpon for my wall !!!!!!!
10MMgary
Posts: 5
Greenhorn
Finally got a Tarpon for the wall !! I even mounted the fly it wanted to eat. No $50.00 tag required as it is made out of a single palm frond and hand painted. The artist is a co-worker of the lovely wife and does some amazing work with unusual media. She surprised me with it, but I'll catch(and release)a real wall hanger on the fly, as this is the year(sound like a Cubs fan don't I;)).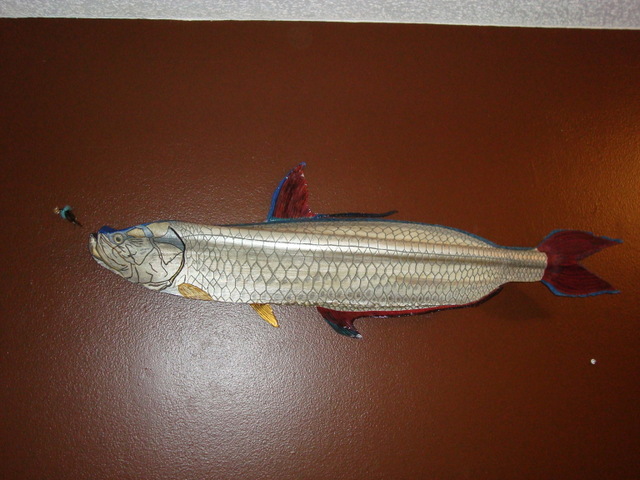 I can only hope to be half as good a man as my dog thinks I am.