Home
›
Southeast General Fishing & The Outdoors
6/18 SLI Offshore
fishingbuddies
Posts: 636
Officer
This trip did not start out real good. I got up 40 minutes late somehow the breaker tripped only in my room which lost power to my alarm :mad:. Get to the boat ramp get the boat in the water and started to leave when 1DeadBait lets me know we don't have the tackle box :k Call and wake up the wife and ask nicely if she would bring it to us which she did. So now instead of leave the dock at 6 AM it's now around 8 AM.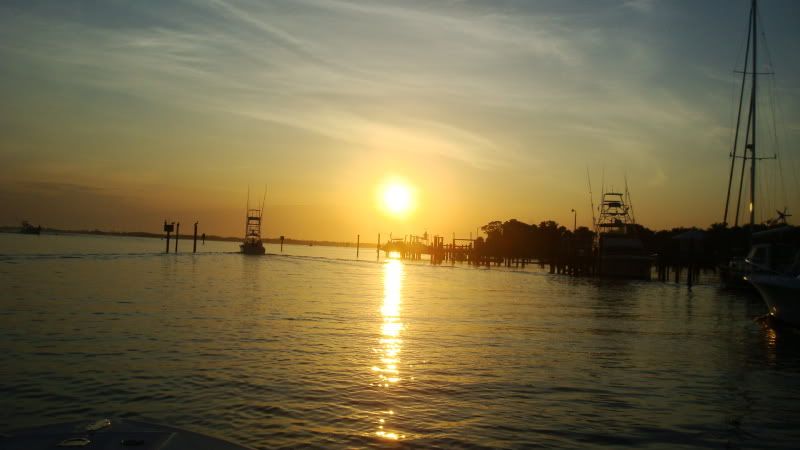 We run out and find some nice weed line in about 130 FT we troll south. The flat line came unclipped felt something hitting it gave out some line to let it run but was never able to hook-up. Bring the bait in and sure looked like a sail had hit it. About 35 minutes later into the troll we have a knock down with long run no jumping stays deep. Yeah you guessed it Bontia.
Set back up and continued trolling south still in a nice weed line then a double hook up again long run no jumping fish stays deep yeah 2 more bontias. We end catching 7 or 8 lost count.
[
Where still on our south track and here comes a boat heading west and cross behind us. Next thing we know he runs over our line and is peeling line off one of the reels. We turn towards him and chase him down so that I don't lose all my line. During this we come up on a school of dolphin we landed about 6 of them, not one was a keeper.
Seeing that we could not find and bigger ones we leave and continued to chase the boat we caught they were drifting at this point. We get there and got everything back.
So after about 4 ½ hours of trolling we decide to try and bottom fish. During the bottom fishing one of the newbie's get the handle on the spinner undone gets bumped by another newbie and drops the handle into the drink :k Well we did manage to catch 2 small red groupers released, 1 Yellow Tail, 1 Trigger, 2 Progys and 2 grunts, we also had time to play a prank on one of the rookies, he reeled in a mountain dew bottle full of water with a bag attached to it.
What a rough day on the water, but we made the best of it.
[SIGPIC][/SIGPIC]
"When you have to choose between two evils you still choose evil" Jerry Garcia