Home
›
South General Fishing & The Outdoors
Miami Offshore and Spearfishing report
ReelObsession
Posts: 109
Officer
I've been lucky enough to go out the last two weekends. The plan is alway to get out and just enjoy the ocean. If we catch some fish that just a bonus.
The weekend before last included Mario, David, Danny, Michael, Jaeden and myself. The plan was to head offshore to do a little trolling and then head in to the reef to do some spearfishing. We got out early and saw some very scattered between 500 and 800. We worked the area and got one decent hit. The boys took turns fighting the fish and we landed a nice cow. Around 11 we decided to head into the reef. While the boys fished the reef, Mario and I would jump in and do a little spearfishing. The boys all caught their share of snappers and grunts while Mario and I speared some hogfish. By 2 we decided to head in and call it a day.
This past Sunday I got out again for a guys fishing trip. The crew consisted of Mario, Oscar, Mingy and myself. The plan was the same basic plan as the weekend before that. We would troll the morning and then come in for some spearfishing. As we headed out we saw some scattered weedlines in about 600. We spent the morning working the area and hoping from one patch to another. We caught 3 dolphin and one wahoo which was a nice surprise. By 11 we started heading in to do some spearfishing. We speared a few hogfish and by 2 decided to call it a day. The fisihng wasnt great but we had some good laughs and a great time.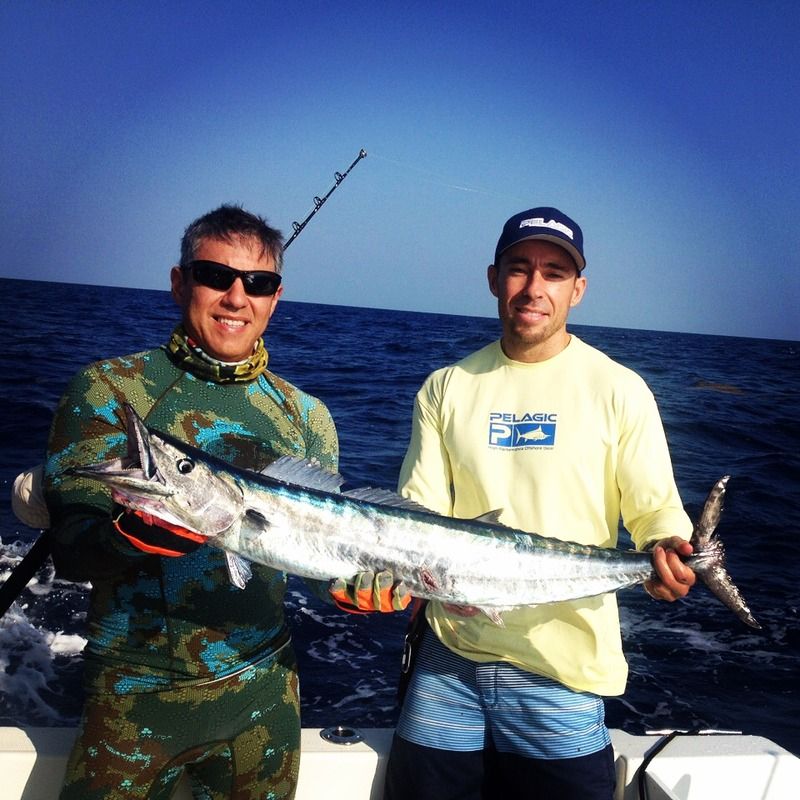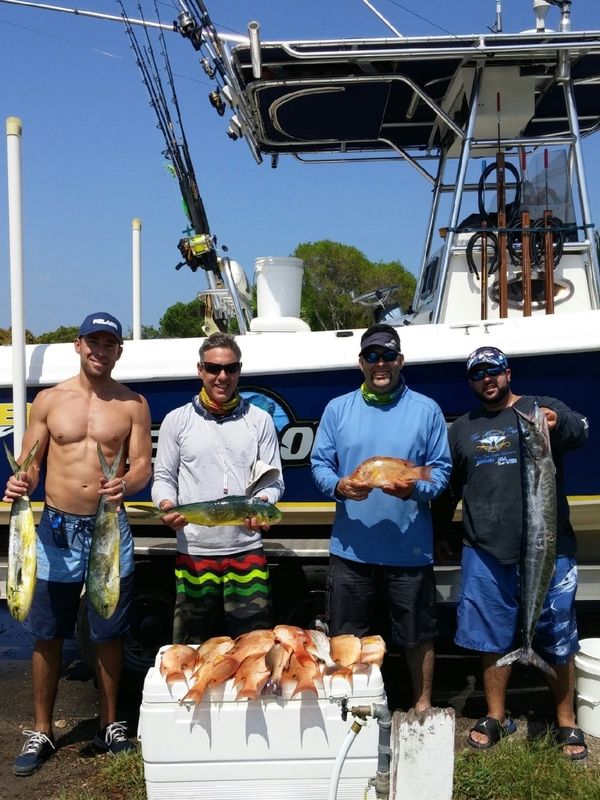 All in all the fishing has been a little sloe (at least for me). I hope and expect the fishing to pic up here in the next few weeks. Also grouper opener is tomorrow and I'm sure everyone is excited to get out and do a little bottom fishing. I'll be sure to be out there the next time the weather wants to cooperate.
Tight Lines!