Home
›
Big Bend General Fishing & The Outdoors
Annual boat make over Part II

butchbal
Posts: 504
Officer
The project is coming along nicely although it's way more work than I anticipated.
Transom build is done ready to mount engine bracket.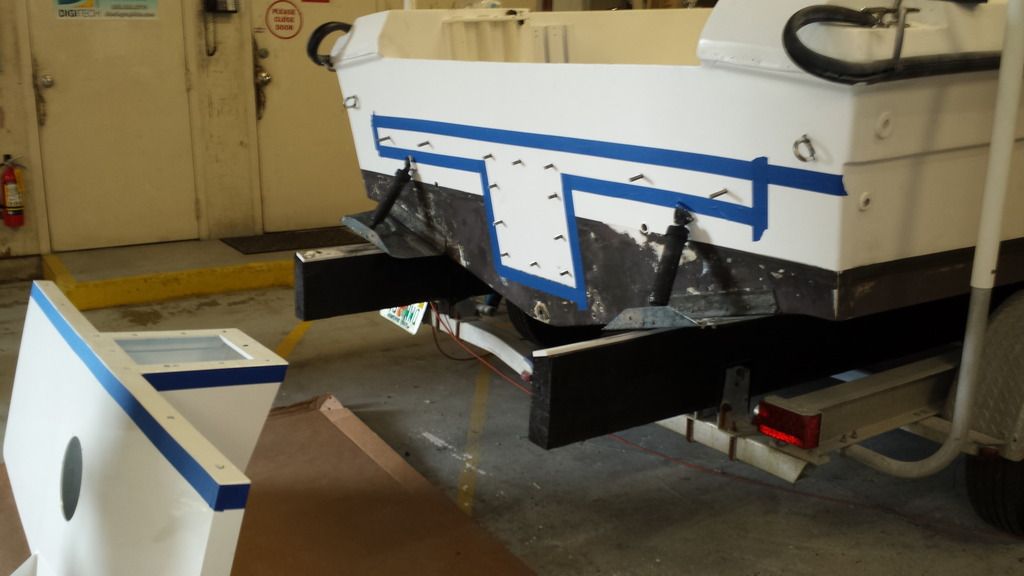 Engine bracket/dive platform mounted!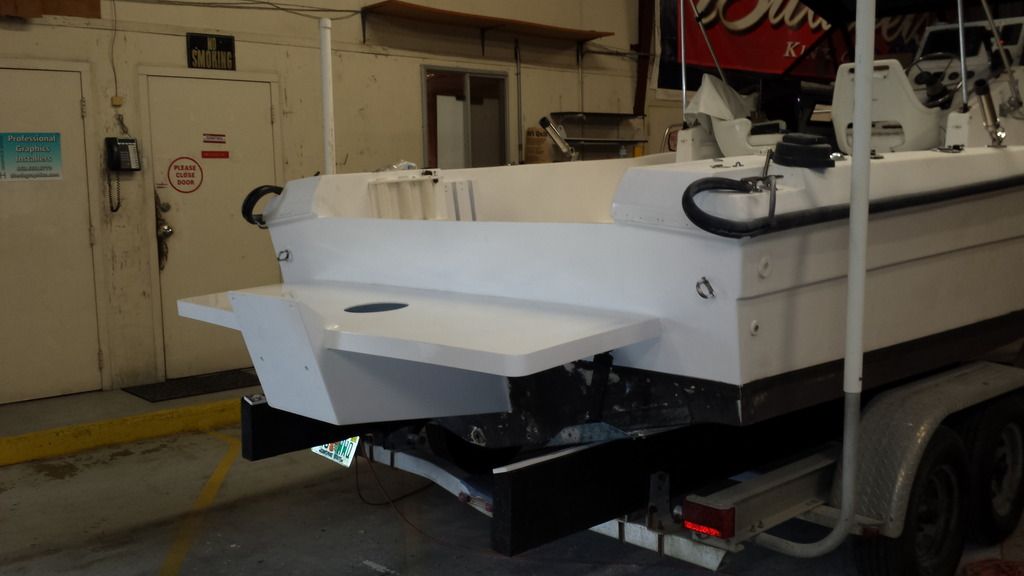 Cutting a decorative transom cover out of starboard colorcore with my Bad Fish logo.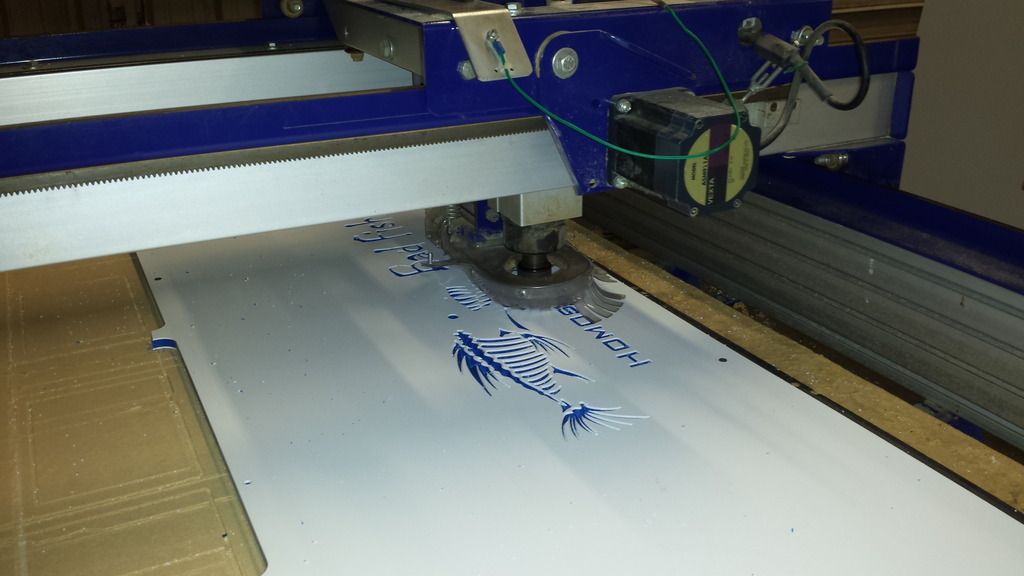 Transom cover plate mounted.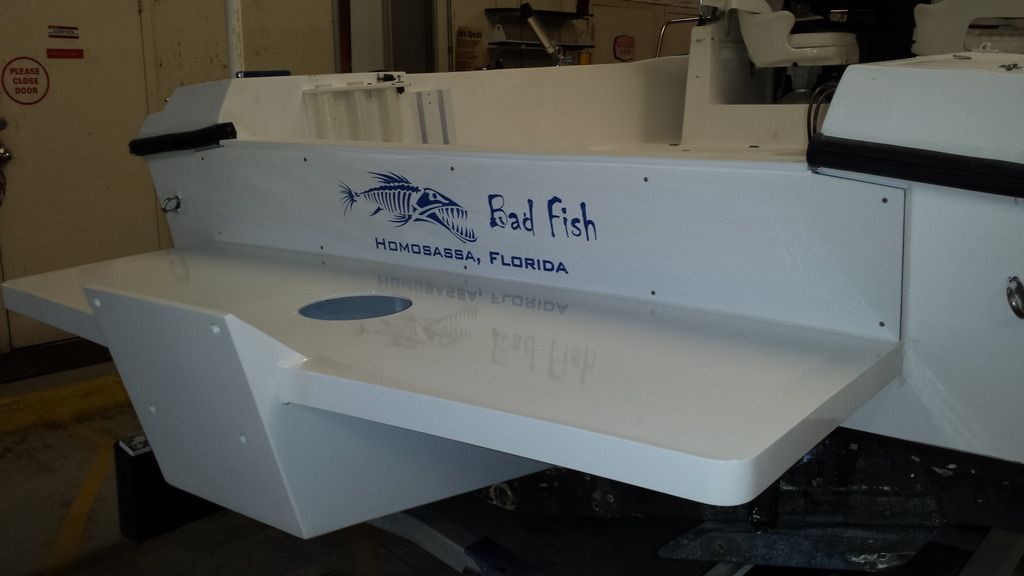 Logo was v-carved into the starboard colorcore with a cnc router.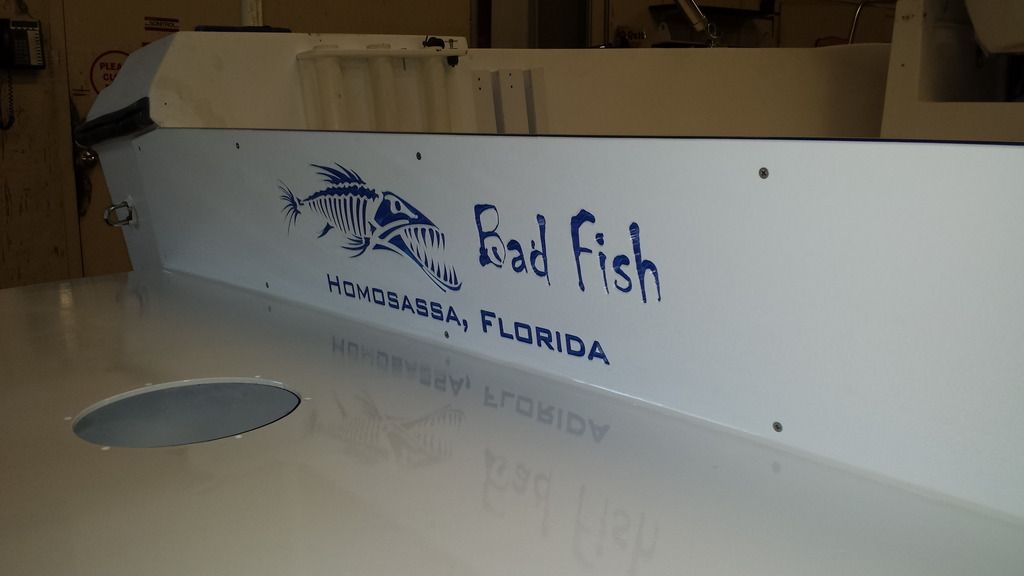 Closeup of logo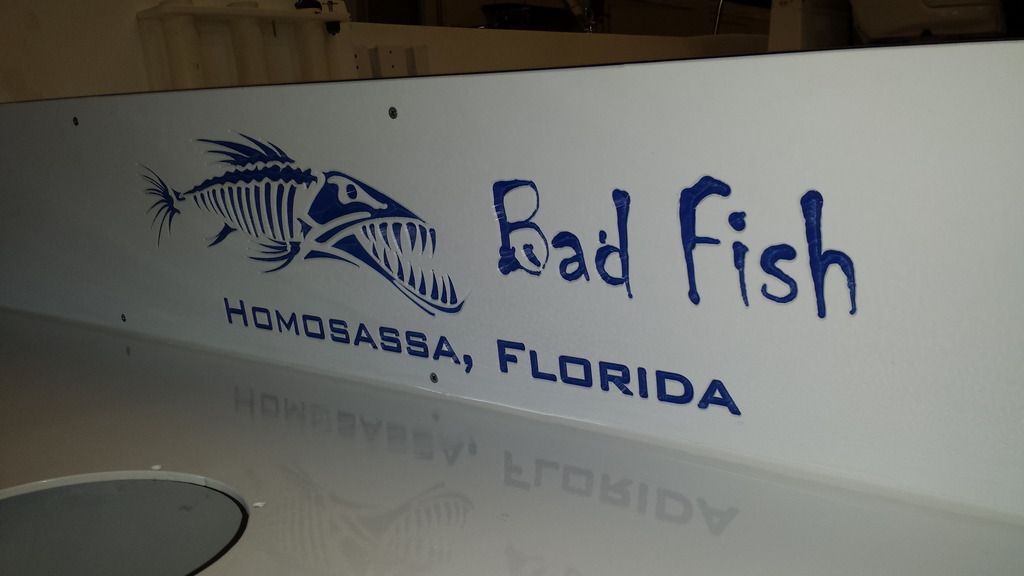 Cutting a non slip transom cap from white starboard.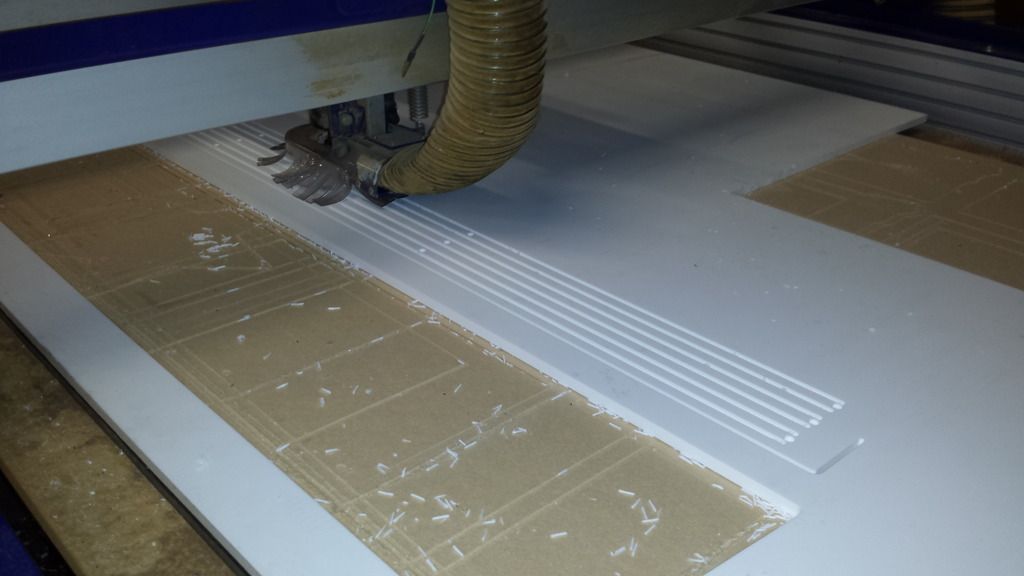 Engine has been re-mounted. Now to re-wrap the boat with fresh graphics. This shows a 25' adhesive graphic print taped up for placement prior to application.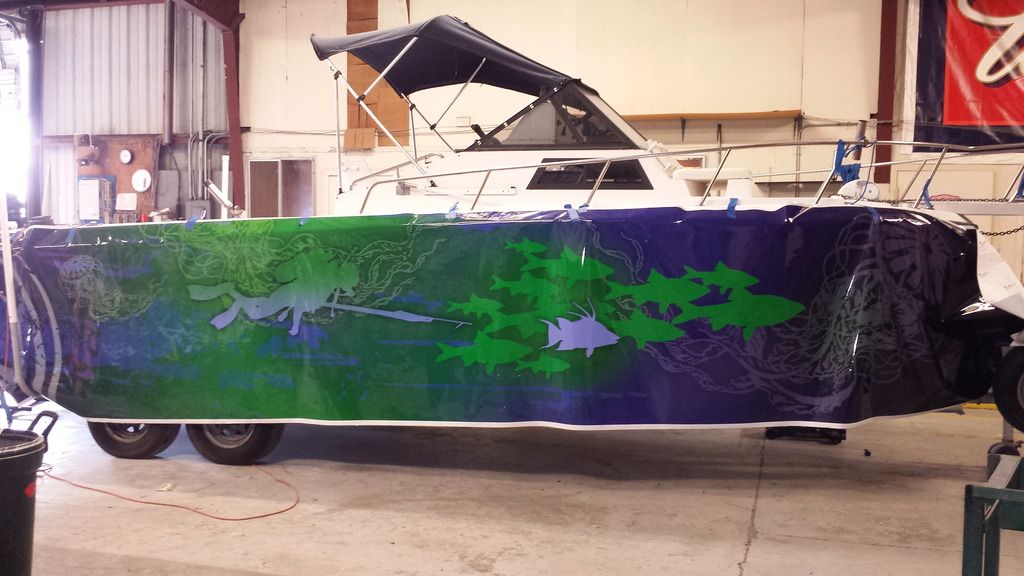 We'll get the wrap applied next week, then fresh bottom paint and then back to Homosassa!