Home
›
Southeast General Fishing & The Outdoors
Boynton 3-24 bottom fishing & 3-25 trolling.
Lori Jo Fishing
Posts: 666
Officer
Tuesday Chris & I took the kids and our dad out for some bottom fishing. First couple drifts we couldn't get a bait past the remora's. Then we moved out deeper and were getting kings. Caleigh got here 1st king with help from daddy. Then our dad hooks up to what we were hoping was a cobia but it turned out to be a big nurse shark. Probably 300lbs. Get it to the boat and i put gopro 3 in the water for video, but when i get home for some reason it got deleted by the camera. Anyways finished with 3 kings, a yellowtail, a porgy and released a few undersized grouper's.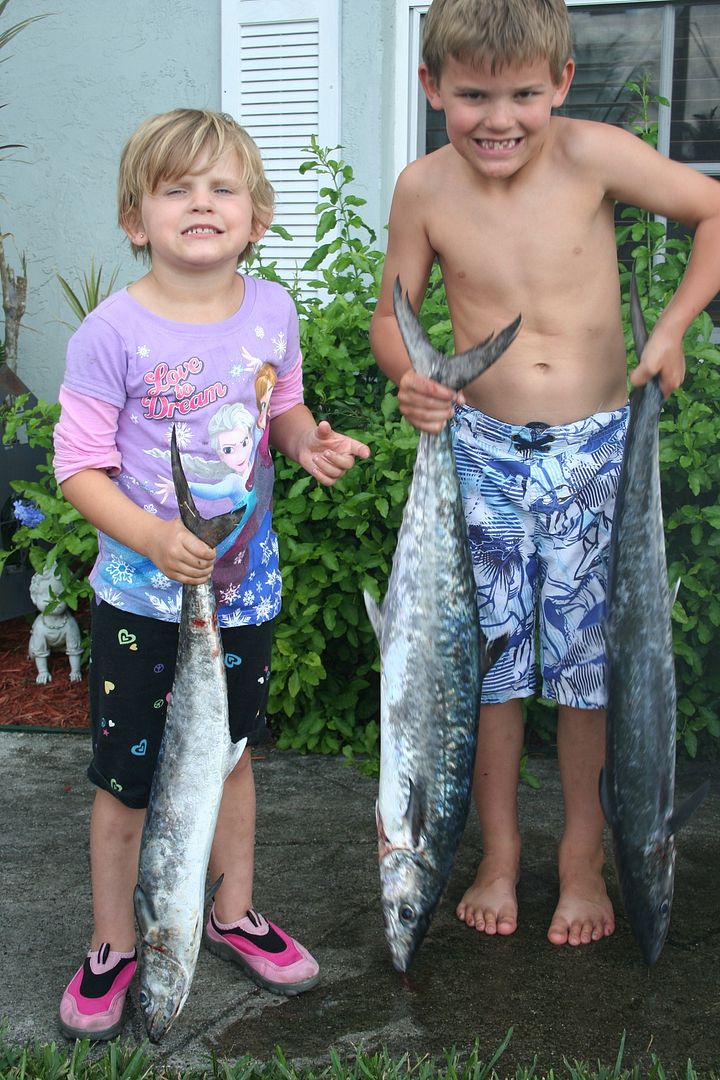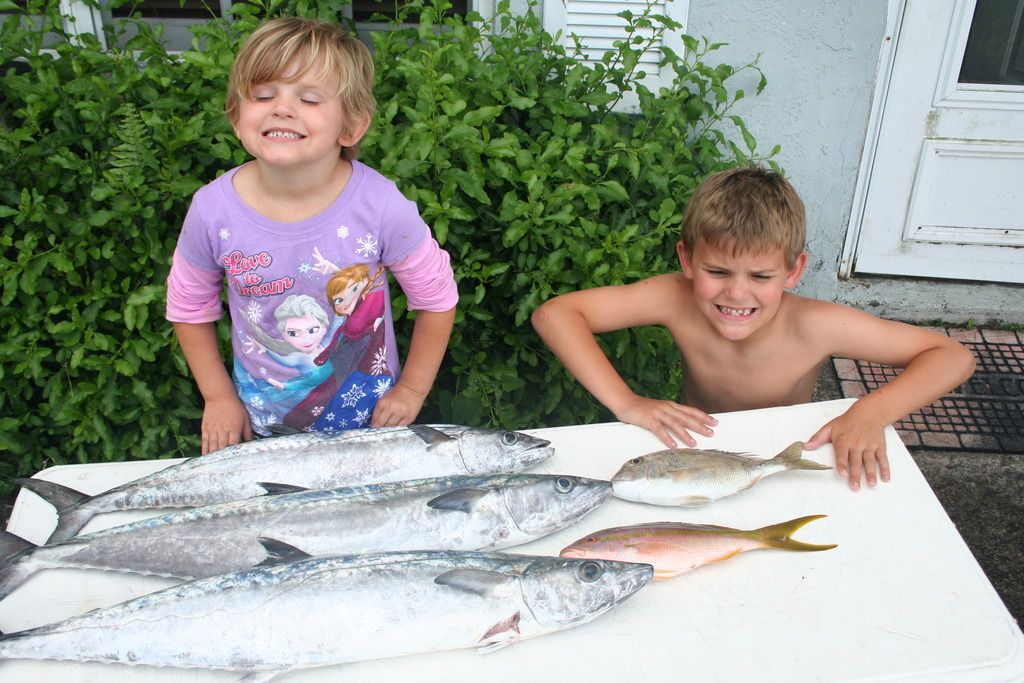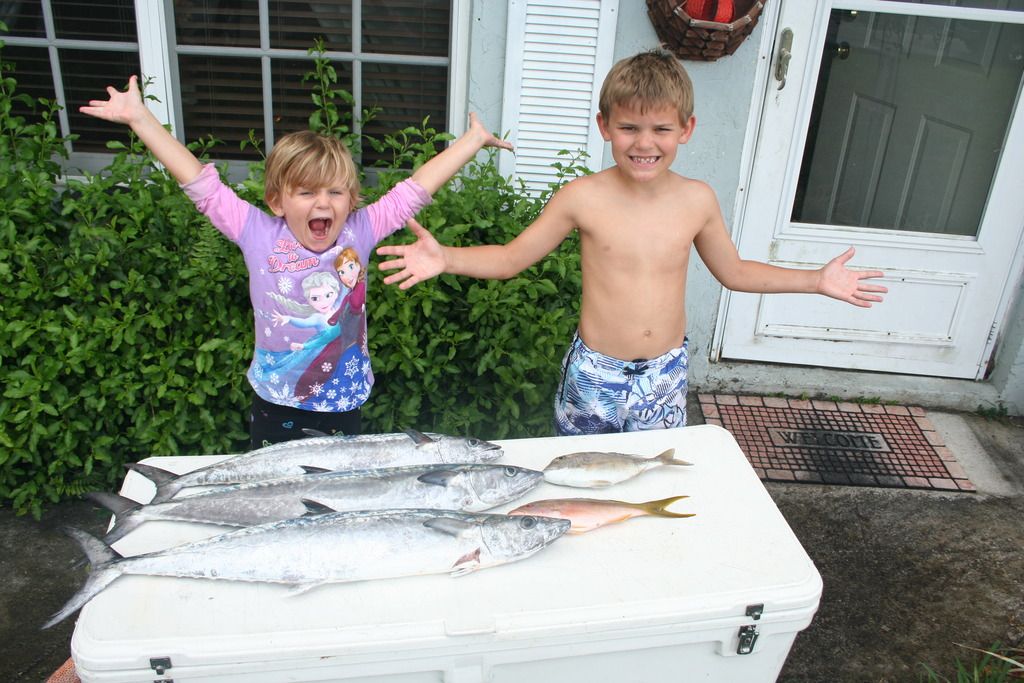 3-25 Today was Caydens birthday so were looking for a birthday phin or hoo. Cleared the inlet to nice flat seas. About an hour in the planer pops and Cayden starts reeling gets tight and bring it to the boat. That was his 1st fish on the wire line. It was a nice one the biggest of the day. Then we push offshore and pick up one more. Ended up going out to 1,000 feet but pretty clean expect the 350-600 foot depths. All the bites were on the deep rods. We had one other short bite and that was it. Did see about 3 billfish jumping today. One ate a strip & the other ate a double hook ballyhoo.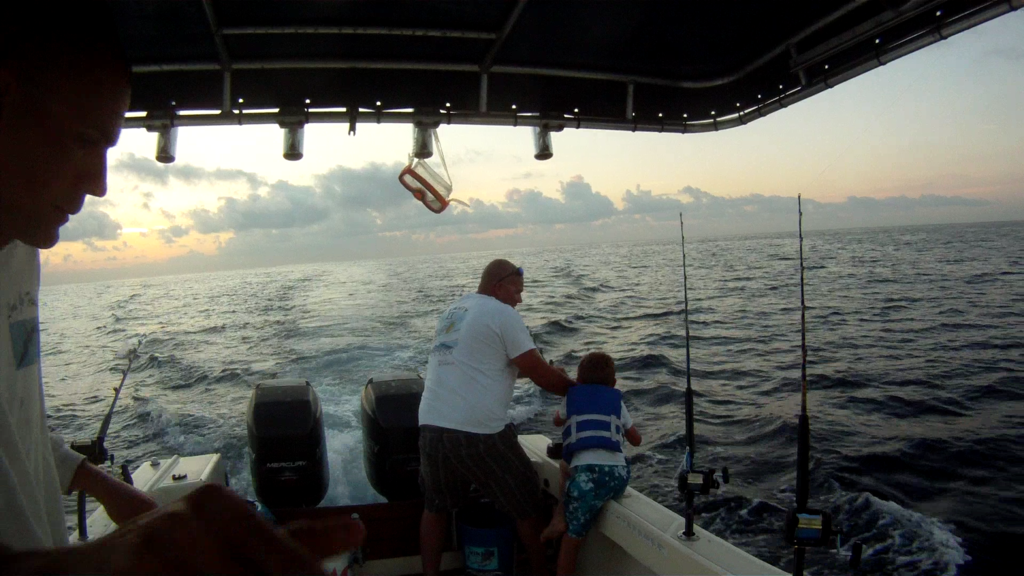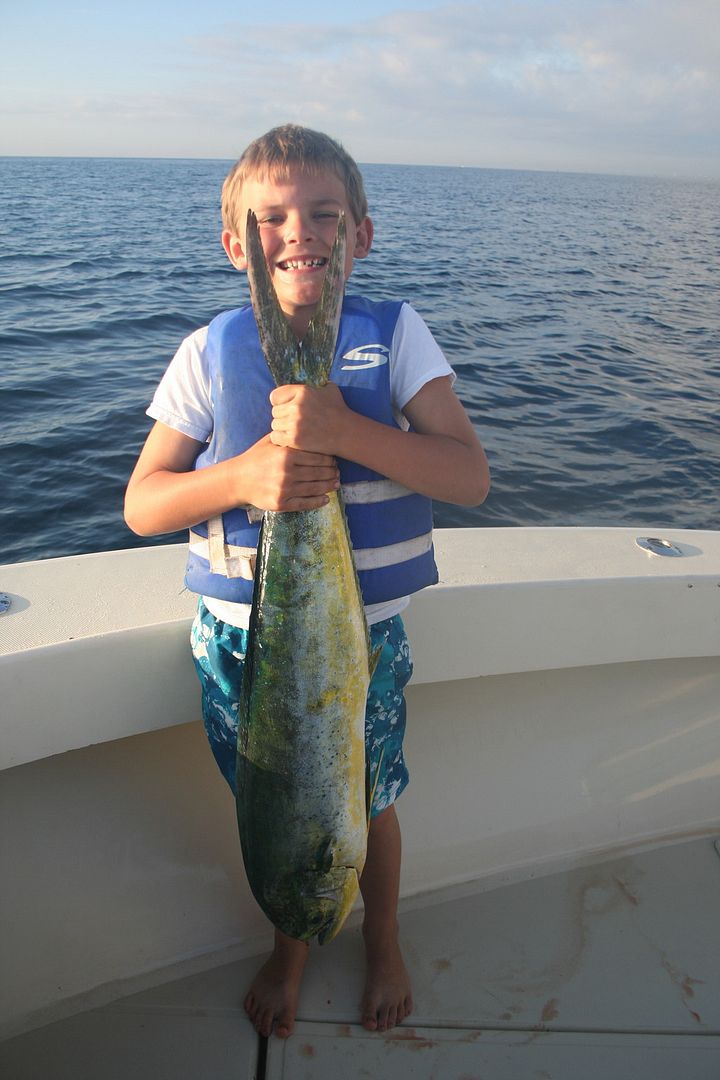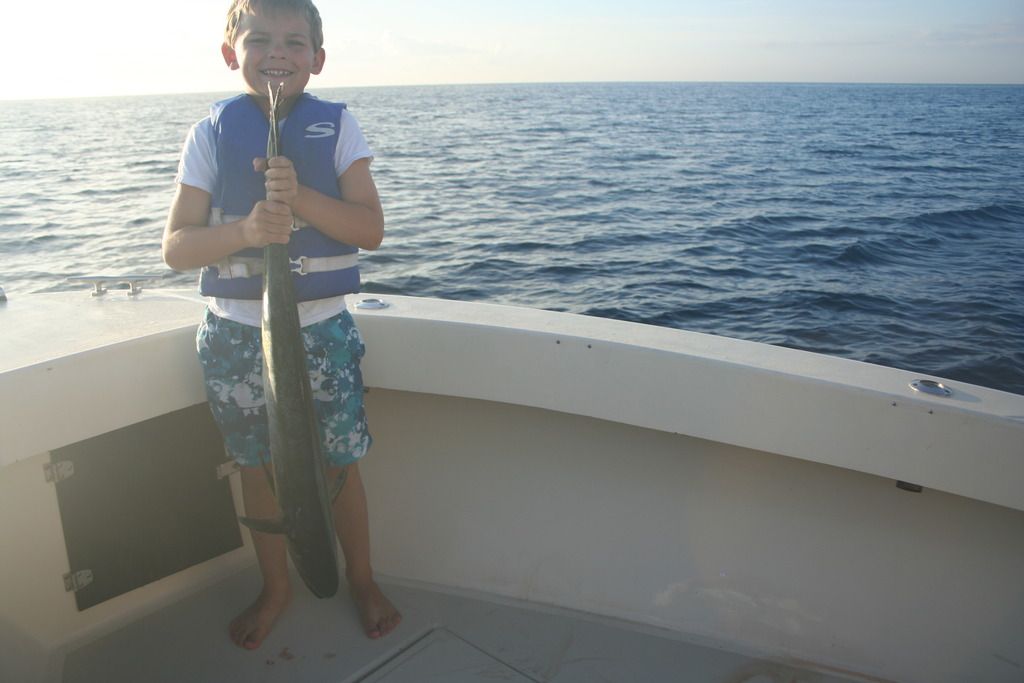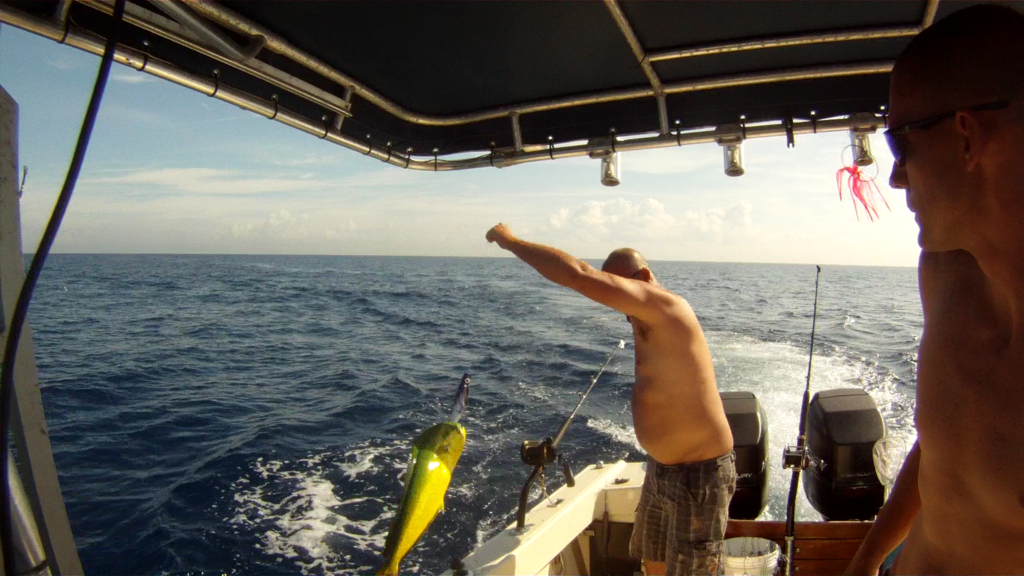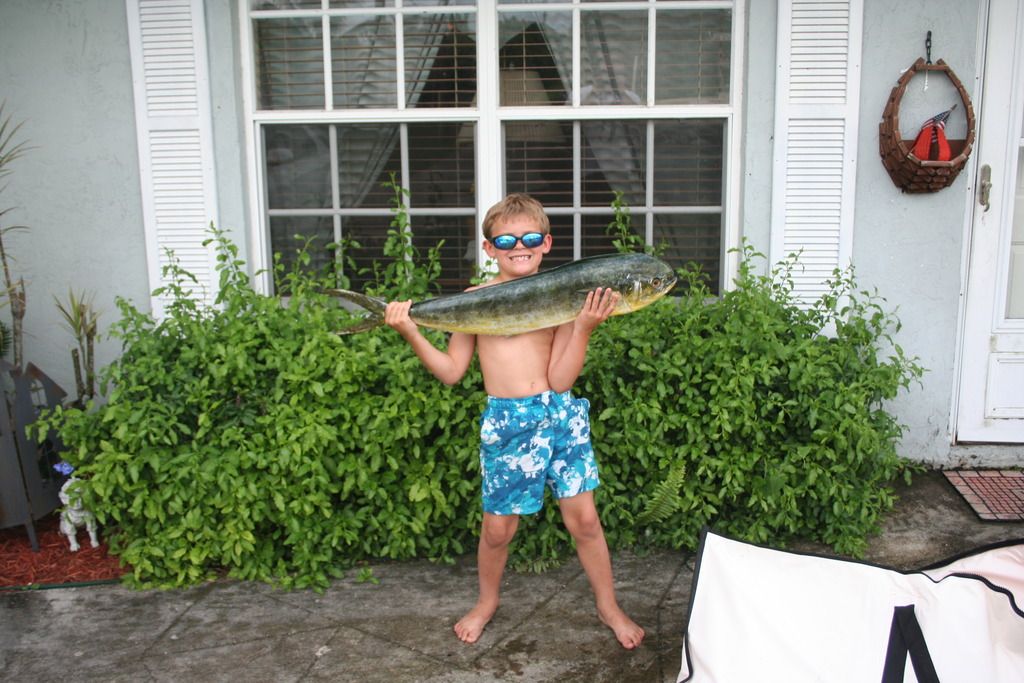 [video]