Home
›
Big Bend General Fishing & The Outdoors
"Deep Fried Mango Snapper Strips" New but Excellent Choice.

Ruff One
Homosassa
Posts: 1,957
Captain
Well, I ended up with two mango snappers that were a little to large for my in kitchen deep fryer.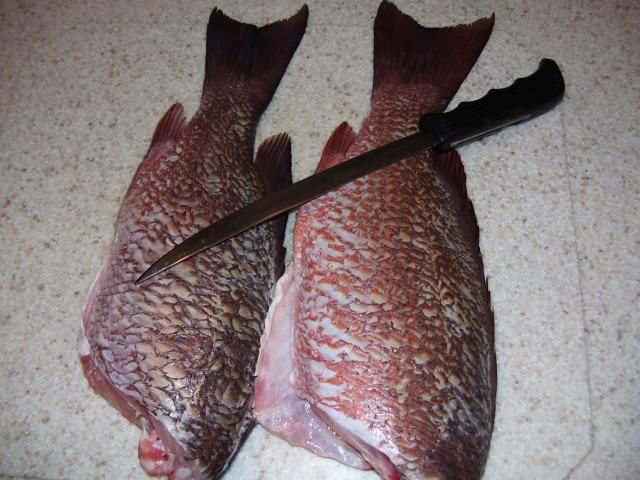 I really love deep fried Cuban favored snapper , but it has always been the whole fish. I wasn't going to be able to get these snappers in my fryer. So, I decided to head in a different direction. I filleted the snappers. I scored then the same way.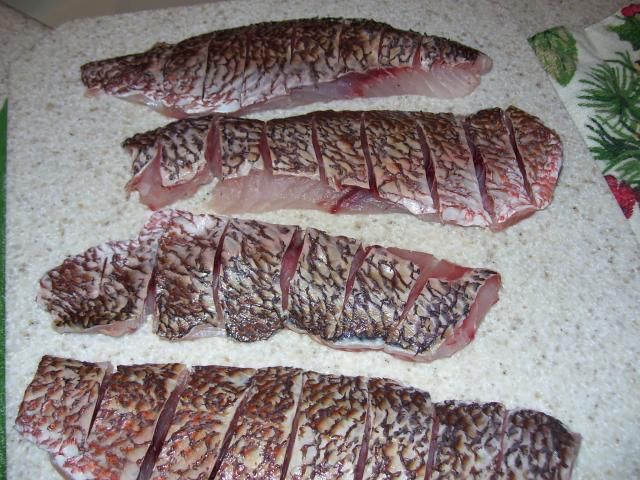 I then let them soak in fresh squeezed lime juice for one hour.
I rubbed Cuban Dry Mojo seasoning into the scores along with cummin powder.
This was after removing them from the lime soak.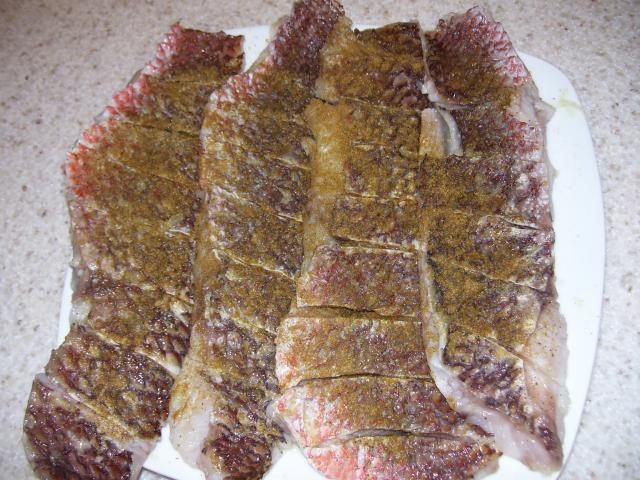 I dusted them with flour.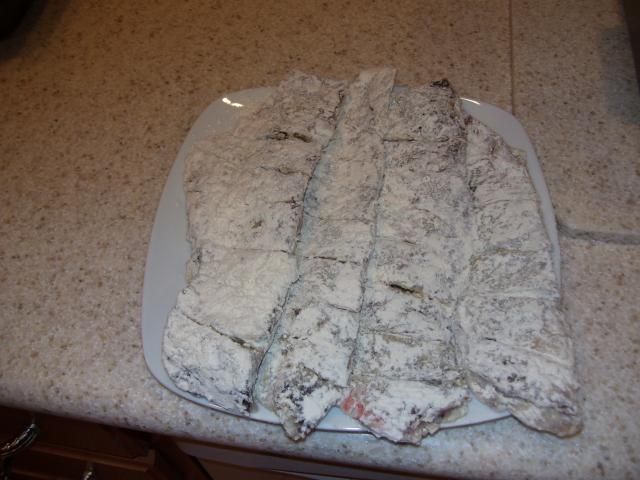 I put them in my deep fryer for 5 minutes at 375 degrees.
Serve them with black beans and rice(Gail makes the best black beans and rice this side of Miami).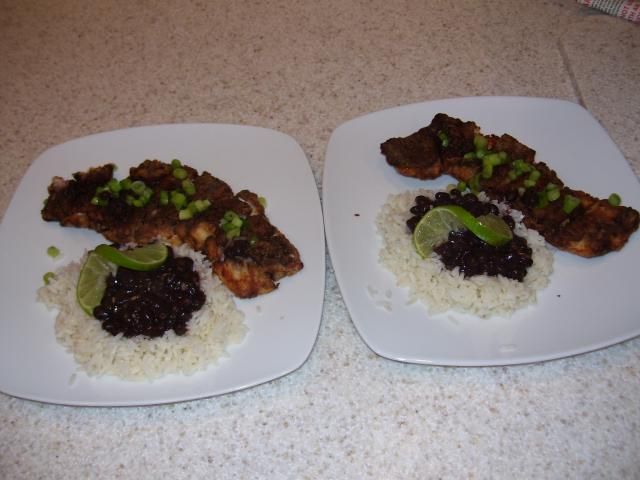 This is a new twist to an old dish for us, but I can say that from the reviews I received from our guest and Gail(She is a hard **** on good or bad) that this is a keeper on snapper dishes!! My own views. This was an excellent way to enjoy mango snappers in the Cuban deep fryed tradition. In fact you don't have to worry about the bones, you just eat the snapper and enjoy all the favor that goes along with this excellent dish.
Hope you enjoyed the dish, I know we did!!
Ruff Ones
[SIGPIC][/SIGPIC]