Home
›
East Central General Fishing & The Outdoors
Filling the cooler Bay Boat style!! Sebastian Inlet 12/16
Final Point
Posts: 459
Deckhand
With the weather looking great we headed offshore to see what we could put in the box. We loaded the well with nice sized pinfish and 2 doz select shrimp and pointed the Tritons nose east. First stop was in 60' but the water was cold and dirty. Dropping a chicken rig yielded a bunch of just legal lane snapper that went back to grow up. With nothing much happening the decision was made to head east some more to the 90' reef. On the way we found a nice weedline in 65' that was covered in little juvie triple tail but they just didn't want to chew.
We hit 90' at a spot that generally holds fish and it was on. Every drop produced ARS, grouper, cobia, and the occasional shark. The grouper preferred fresh cut bait, but the snapper were all over the livies. It was a nice mixture for a while and then it was just ARS after ARS so we moved. I had another spot about 2 miles away so we figured we try to get a king for the smoker. We were using #2 planers with either blue/white or white/pink skirts over a strip bait and got 7 kings in the 20 minutes of trolling we did. Biggest was under 20lbs...perfect for a little smack!:thumbsup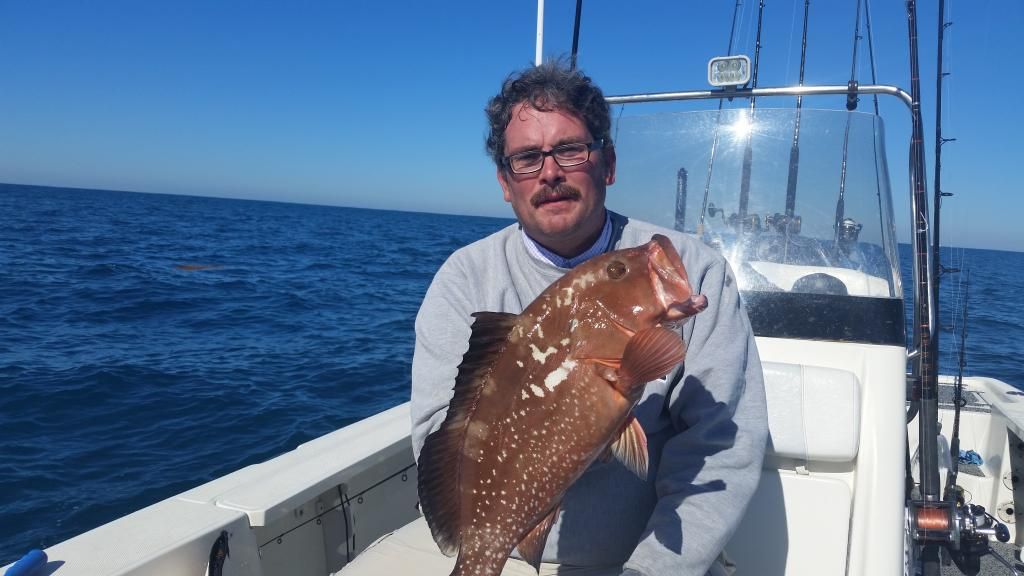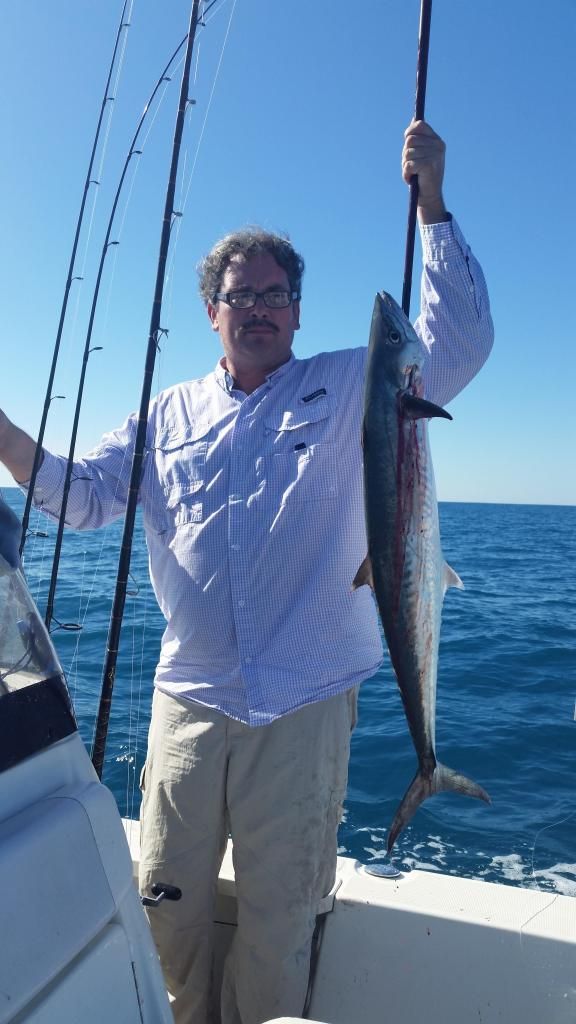 The next spot was in 105' and was lit up like Christmas. First baits on the bottom produced some stud ARS, then up came a 9.5lb mango.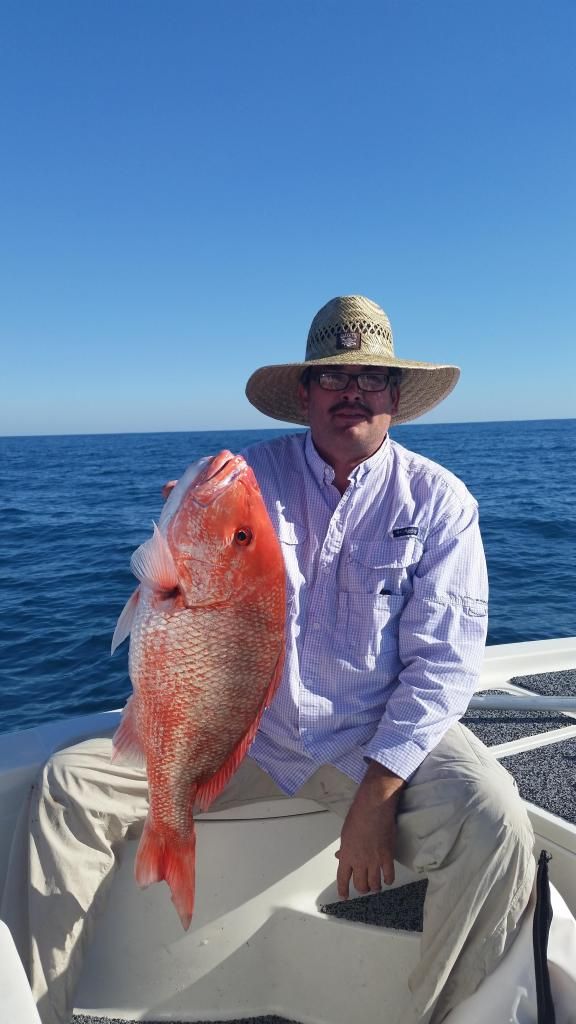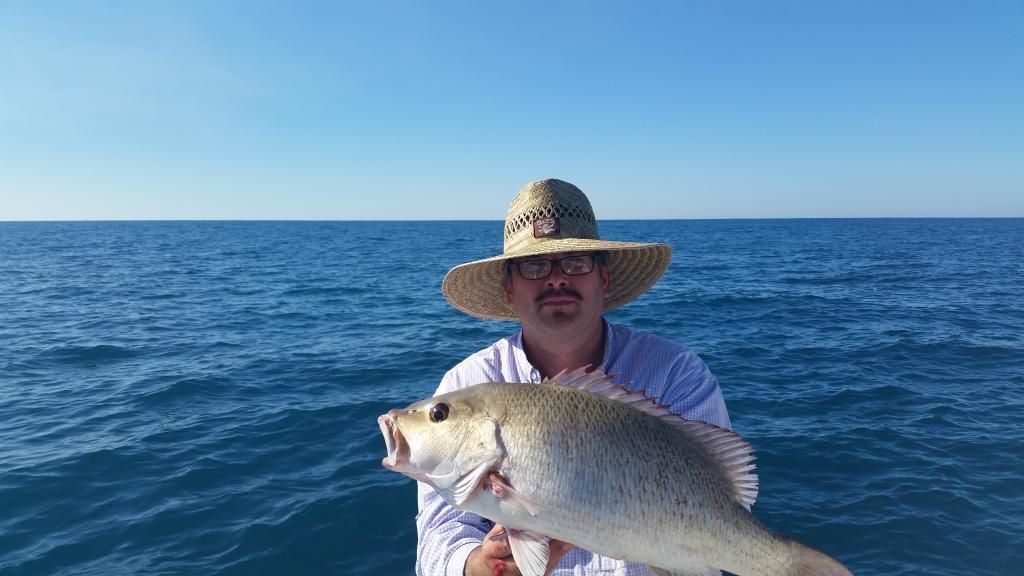 After seeing that nice mango I downsized our gear to try to put a few more in the boat. That's when a quality fish hits. After a true tug of war on a SPINNING ROD(you'll see why that was so impressive in a minute), up comes the biggest gag to ever come on my boat. A true beast. The guy holding it was 6'5" and 300+ to give you scale. It hit a little strip bait meant for mangos with 40lb leader....I can't believe we got it in the boat.:fishing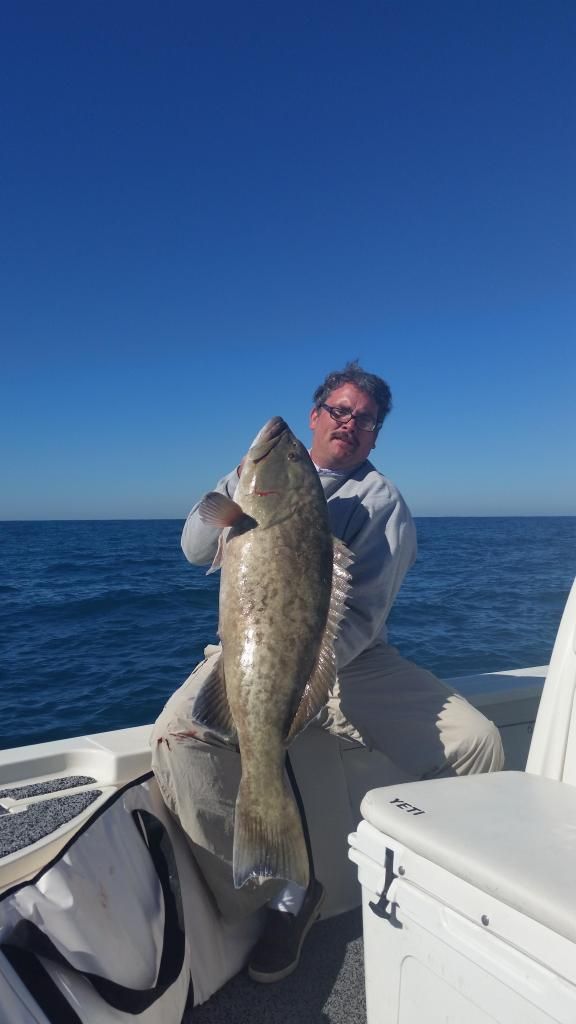 By this point it's 2pm and we limited on just about everything we could so it was back to the ramp. Had a pile of fish to filet, a bloody boat to clean, and some advil to take for the sore arms. It was a great day on the water.
I just had a cancellation Saturday if anybody is interested PM me.
Final Point Charters
Specializing in Offshore/Nearshore/Backcountry trips in the Lower Keys
Come fish the World Famous Lower Keys and see what all the hype is about!
Check out our website for rates and booking information.
772-584-1239
[SIGPIC][/SIGPIC]