Home
›
Southeast General Fishing & The Outdoors
FPI Offshore Report 9/29
BacDoc
Posts: 704
Officer
Spent most of my free time surfing the past 6 weeks, with the best conditions in a long time and with the recent calm conditions it was time to fish. Seas were flat and lite wind made it easy to run wide open. 10A had bait but hard to pick thru the hornbellies. Bait was a mix of greenies, sardines and blue runners and we did manage to fill the well.
Haven't heard much of dolphin so we tried some bottom fishing in the 80'-90' zone north of the inlet. Water was clean and current was non existent, so we did some drifting. Lot of action but nothing more than sea bass and triggers. The screen showed good structure but not many fish. Pretty day, nice calm seas and no current made pleasant boating conditions but not much of a bite.
Did have a few moments - Big Wave Dave picks up a sail of the bottom, 80lb leader 4oz sinker/bottom rig and lands the small sail.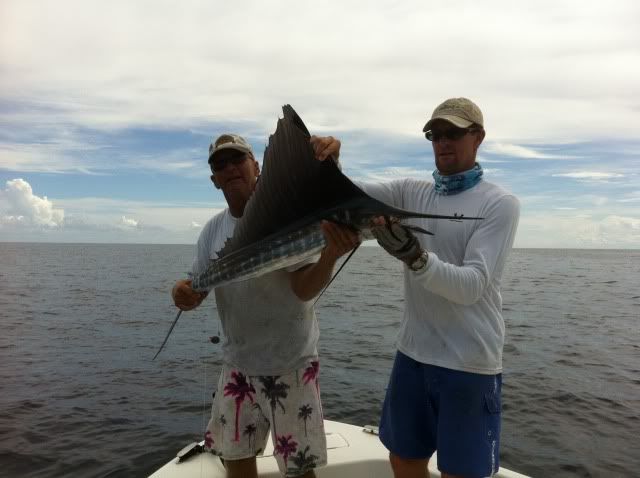 A nice king hits a dead greenie and gets a free ride to the smoker. Here's John posing with the fish.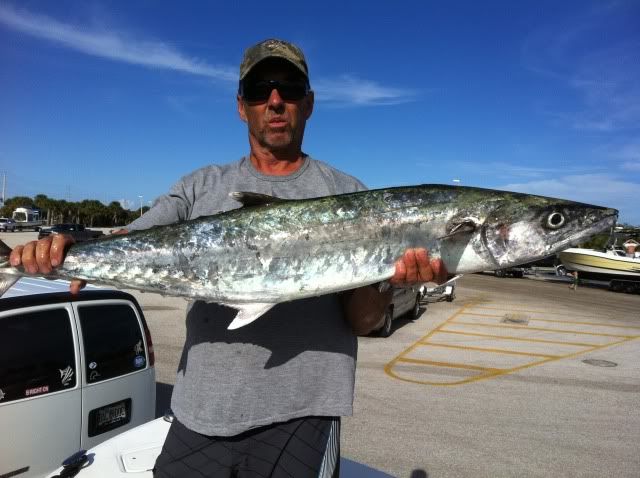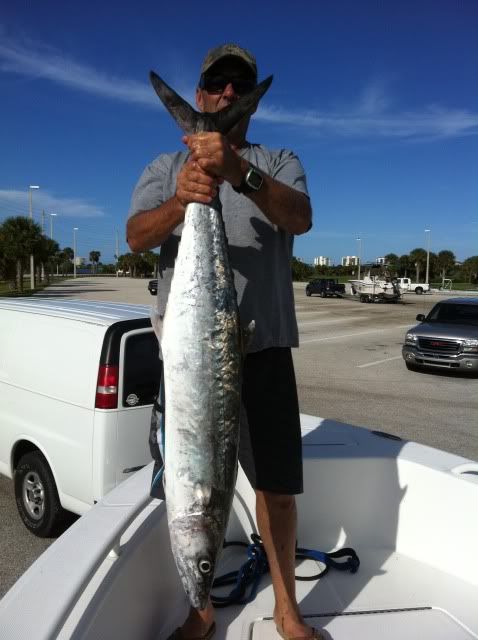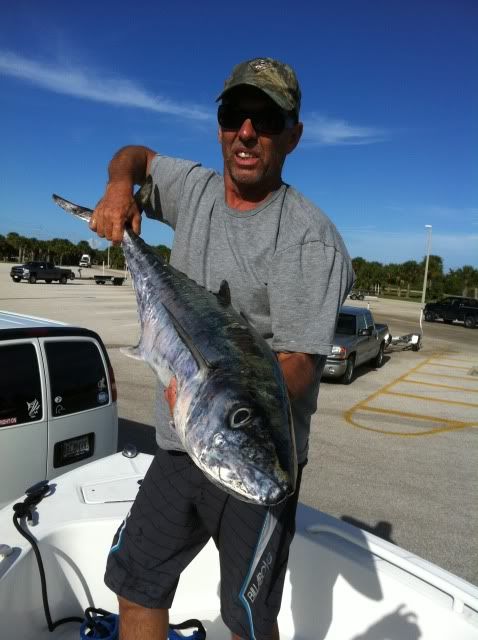 Nice day out on the water but not a whole lot of action, and usually those calm days with no current are not real lucky for me.
On another note, whats with the "junior member", "senior member" thing on this forum? I've been posting reports on this forum for about 10yrs and I'm a junior member? Wish I felt younger - whats up with that, can't get no respect!