Home
›
Southeast General Fishing & The Outdoors
Jupiter, Big Fat Snapper Finally 9/29
RockNReeler
Posts: 1,067
Officer
It's been a few weeks since I've been out...bad weather, slow fishing, and football. My wife and friend Danny (teachers) both had today off due to Rosh Hashanah, weather looked good, so we headed out of Jupiter inlet early this morning. Plan...first stop, 70 ft reef off Juno. Baited with cut sardines, dropped down, not much happening. We did pull up a couple of yellowtails, not huge, but in the 13"-15" inch range. Here's Danny with a sample of the catch.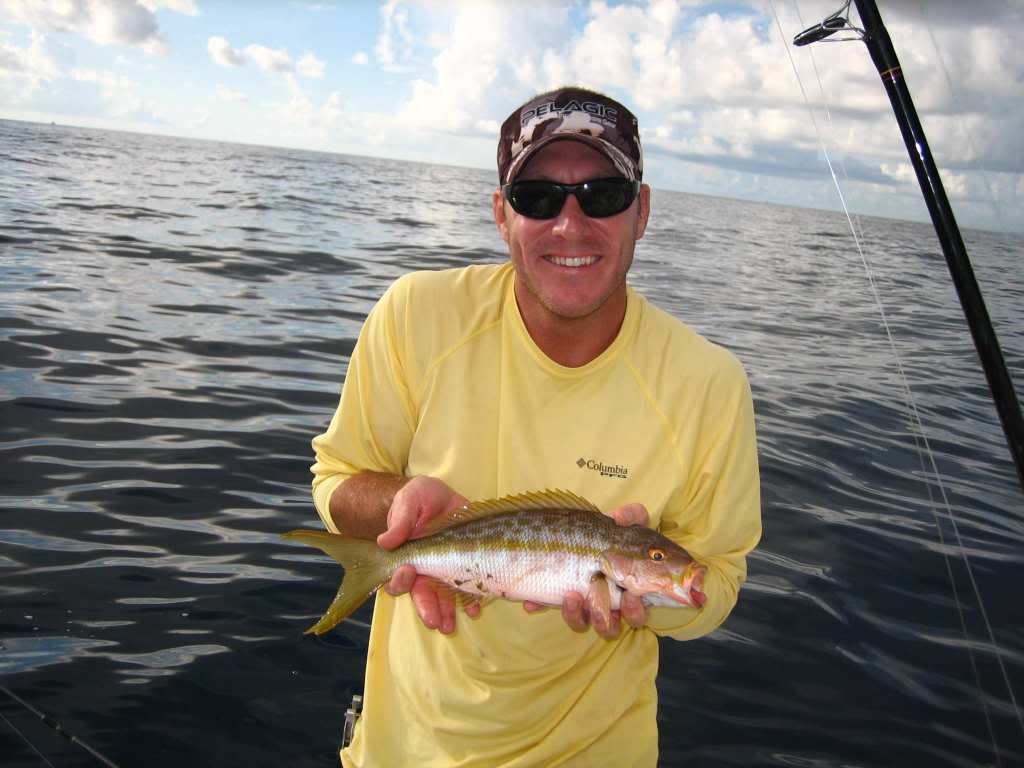 2nd Stop...100 ft ledge just east of the inlet. Fished this spot for about 3 drifts, pulled up a couple of nice size yellowtail, some porgies, triggers, and asst. other throwbacks. We used 5oz leads, 24" leaders with cut sardines and squid.
3rd stop...some rain had moved in, so we decided to head out and troll off shore looking for tuna and dolphin. 2 hours of trolling, 3 knockdowns, no fish in the cooler. Sad.
As we headed back to the inlet, the seas were calm, sun was out, nice breeze. It was now 12 noon.
We had castnetted a dozen fingerling mullet, now in our live well, so we said " what the heck, let's drop these down on the 100 ft ledge and see if we can get anything to hit them". Danny lets down a fingerling, and wham, line goes tight. After a few minutes of tug of war, he pulls up this nice mutton snapper.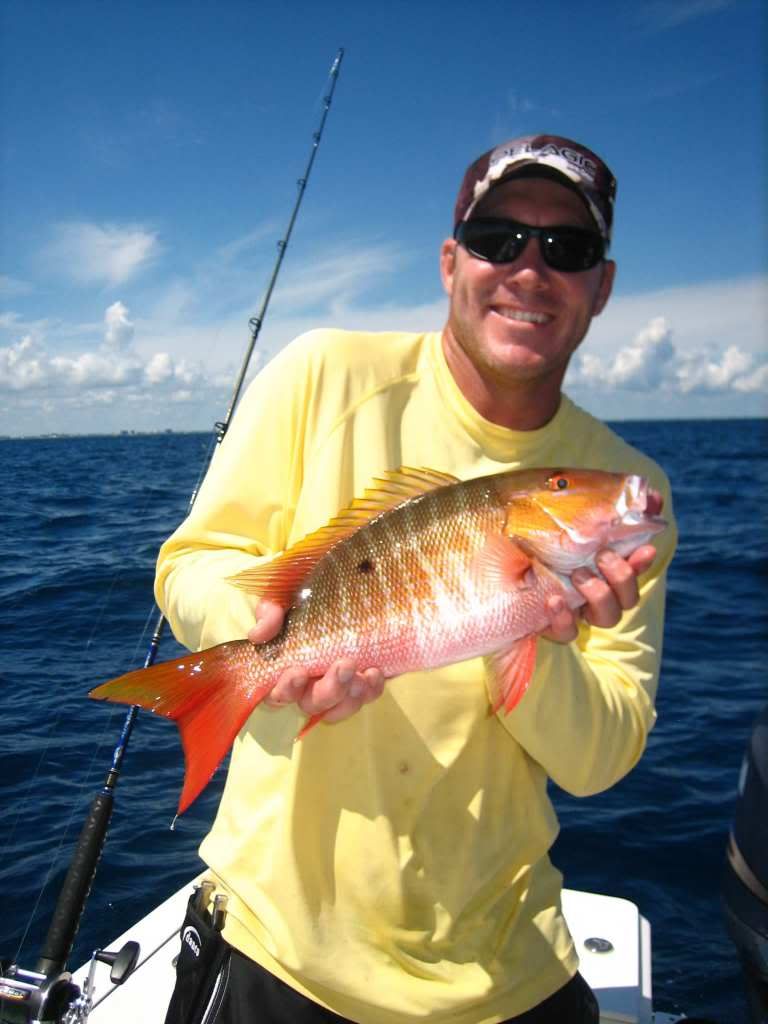 I was still fishing cut sardines, but managed to also hook up with a fattie yellowtail.
Danny also pulled up a few more yellowtails on the live fingerling mullet, and we headed back to Blowing Rocks. Heres our catch for the day (pics of snappers only).
8 Yellowtails
1 Mutton
6 Porgies
1 Rainbow Runner
Better than Working!