Home
›
Big Bend General Fishing & The Outdoors
Florida dudes catching salmon in California

butchbal
Posts: 440
Deckhand
Doc Weber introduced me to Mickey and Ben last April when they came to Florida. They invited me to come along when Doc made his annual salmon trip in August. I had never fished the west coast so with permission from my war department (Barbara), Doc and I headed to Sacramento Sunday Aug 17. Mickey and Ben met us at the airport and mercifully allowed us to rest up a night before making the 4 hour trip to Ft Bragg the next day. The drastic change in climate from Sacramento to Ft. Bragg was a new experience, 90's to low 60's in a 4 hour ride. Doc had advised me to dress like we do for Florida winter fishing and I'm glad I did. We got to Ben's house Monday afternoon and proceeded to get rigged up for fishing the next day. We were joined by Rusty, Dennis and Alan. I also learned a few new knots during the rigging/BS session complements of Doc and Alan. It's always great to hang around experienced anglers with different backgrounds and pick their brains.
We fished Tues, Wed and Thurs. We caught fish every day and good sized ones too, ranging from 18 to 28 lbs. We ended up with more considerably more than a 100 lbs of salmon fillets from the group's total catch. Ben, Mickey, Alan, Dennis and Alan generously gave the majority of their catch to Doc and I so we ended up packing home about 50 lbs of salmon each. Friday we packed up and headed back to Mickey's house and just took it easy. Saturday Mickey and Ben drove us up to Lake Tahoe which was a real treat for me as I had never been there.
Sunday we had an uneventful (long) flight home.
I want to thank Doc, Ben and Mickey for one of the most enjoyable fishing trips I've had. Ben and Mickey were very patient and didn't harass the newbie on their boat to much and certainly put us on the fish. Special thanks to Mickey's wife Kathy for her hospitality and allowing us to stay in their home.
Here's a few pics from the trip, enjoy.
6:00 am launch.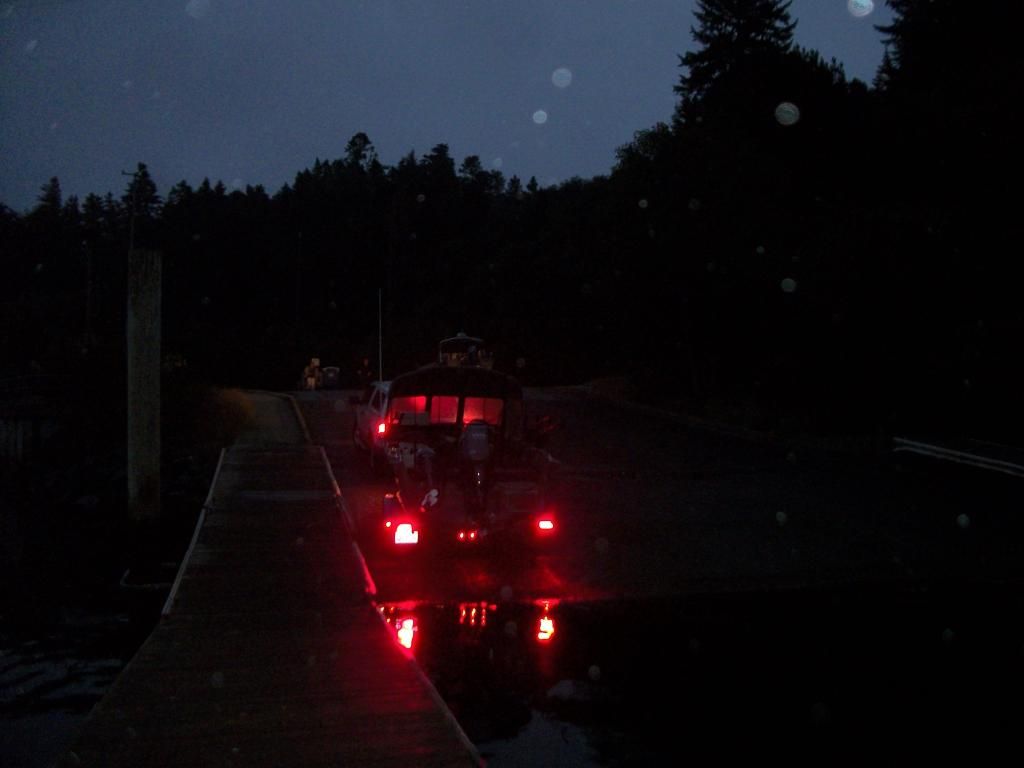 Mickey on left and Ben strategizing.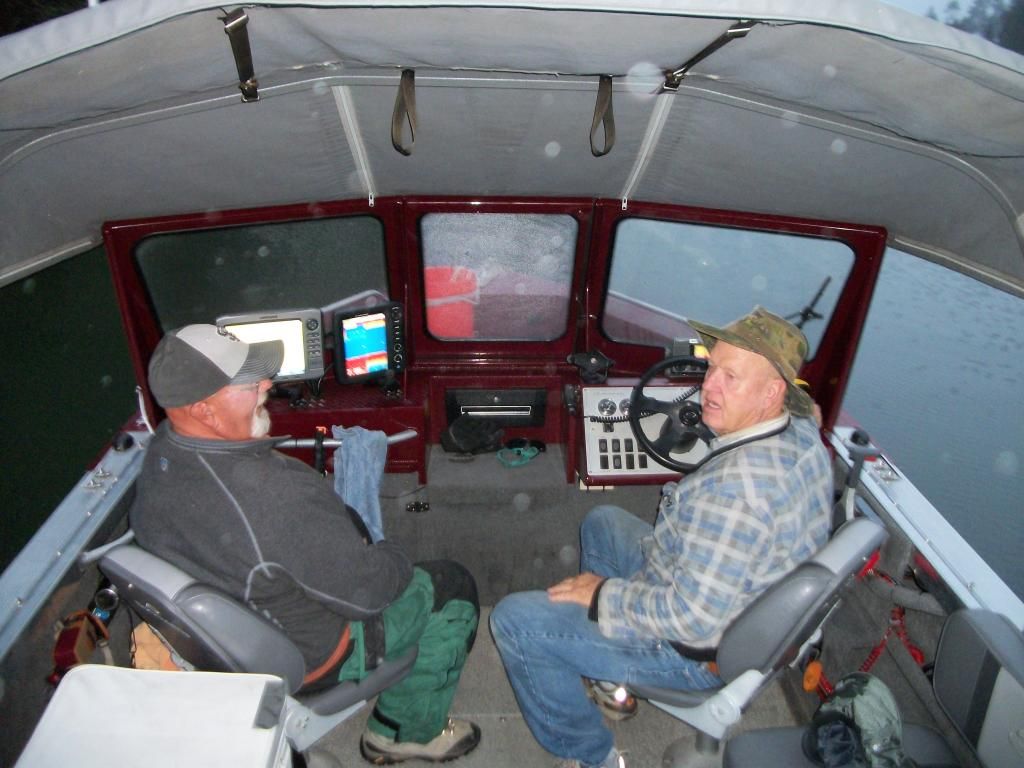 My first King Salmon!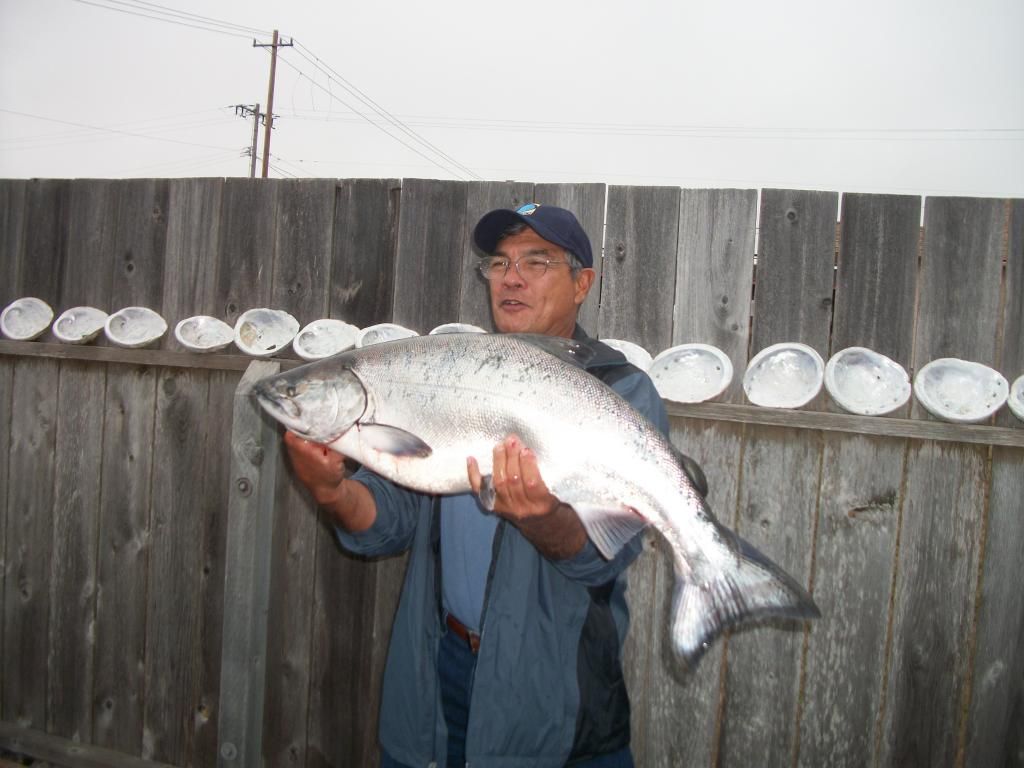 Day one, cloudy, hunting for fish and trying to avoid big nasty jelly fish fouling our trolling gear. Caught a couple of salmon.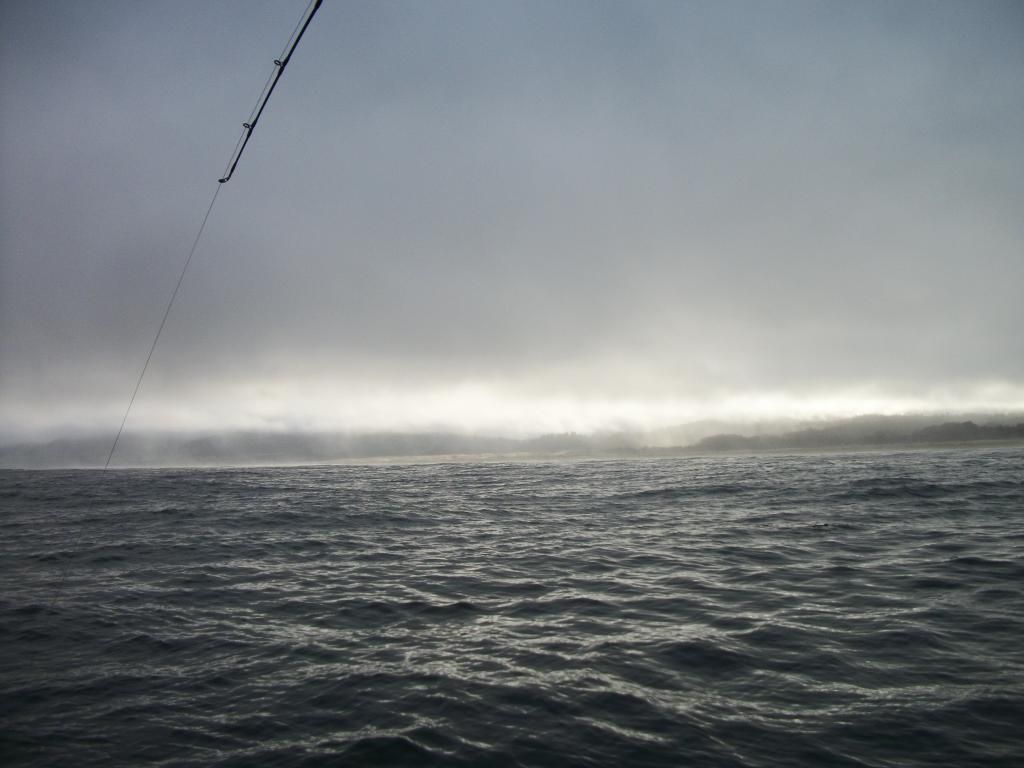 Day two started off with a double header for me and Mickey.
Day three only one fish for me but it was my biggest at 27+ lbs. Doc and Ben also hauled in some big ones.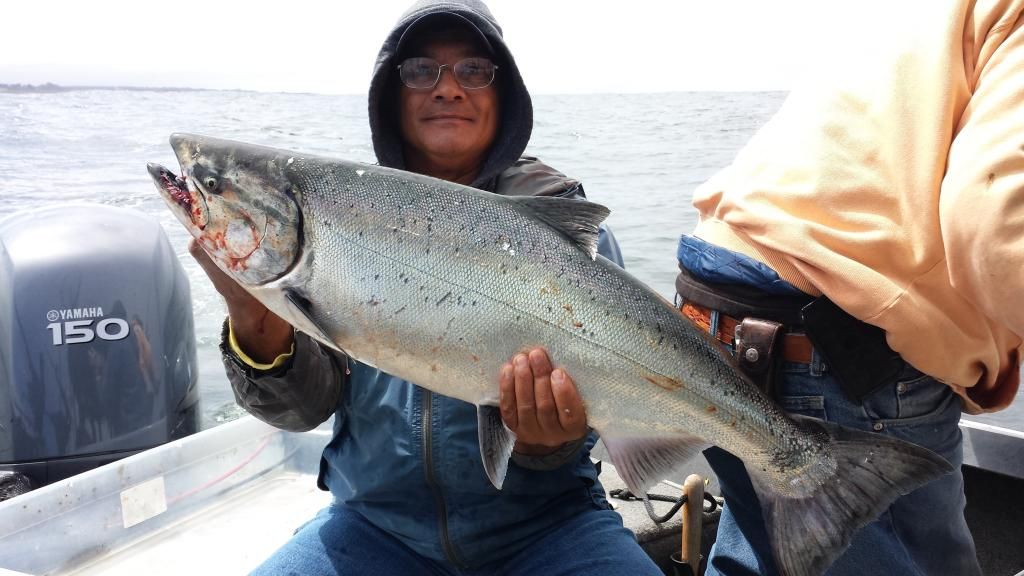 Third day was sunny and beautiful.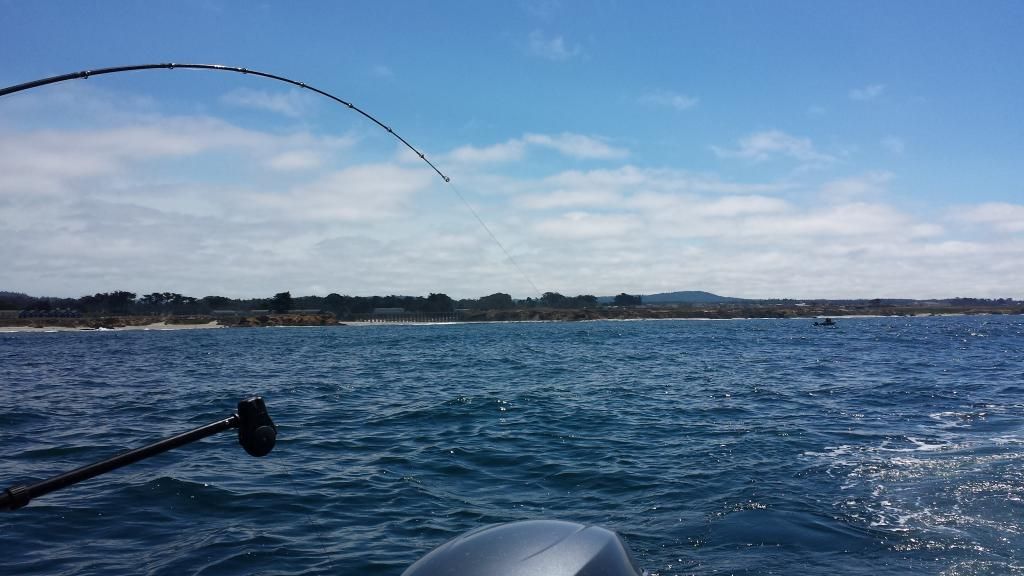 Gilled the fish and let them bleed out in a tray.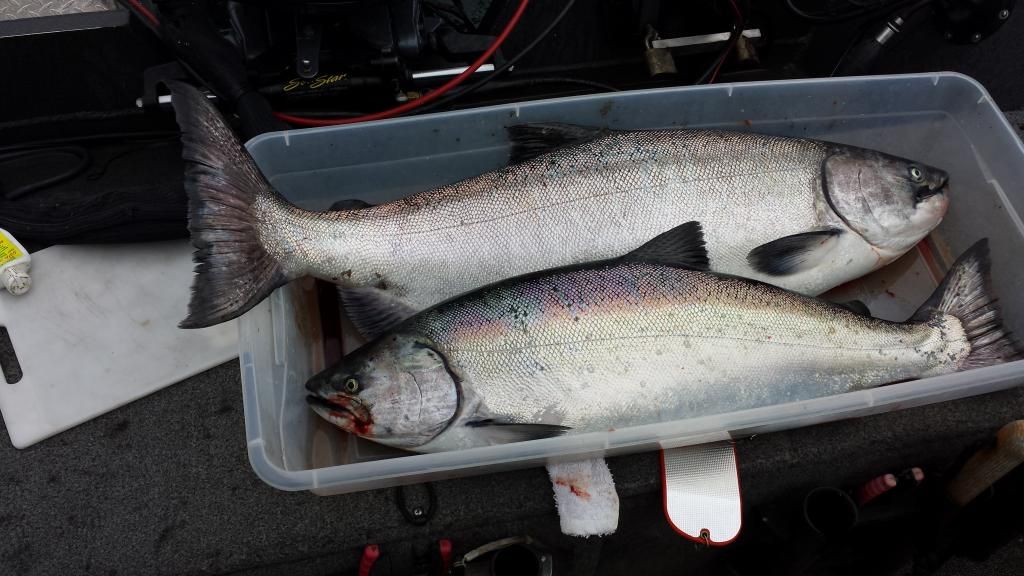 Two fish worth of fillets.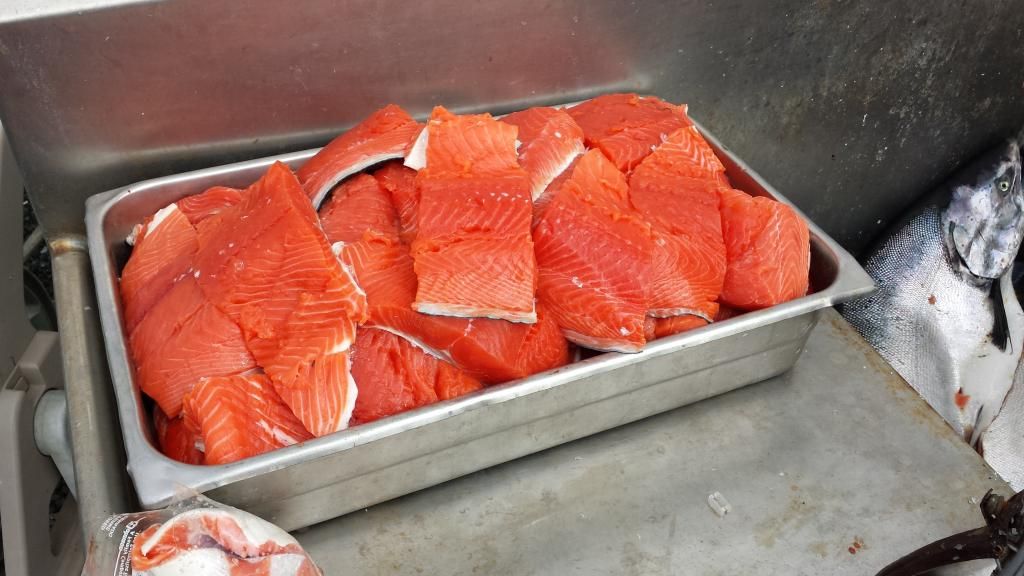 Fillets Florida bound!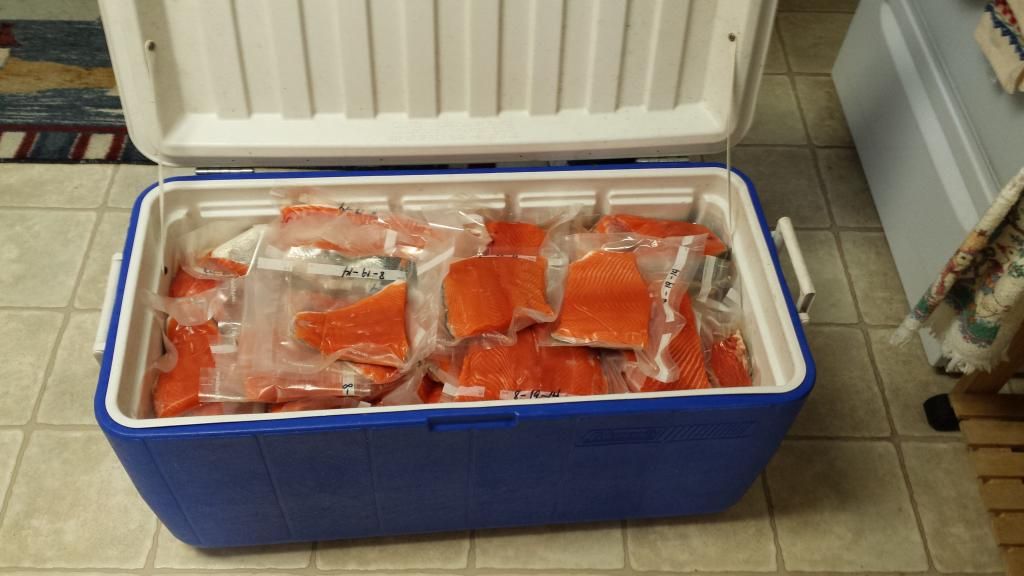 The "dormitory" shared by three smelly old fishermen (myself included).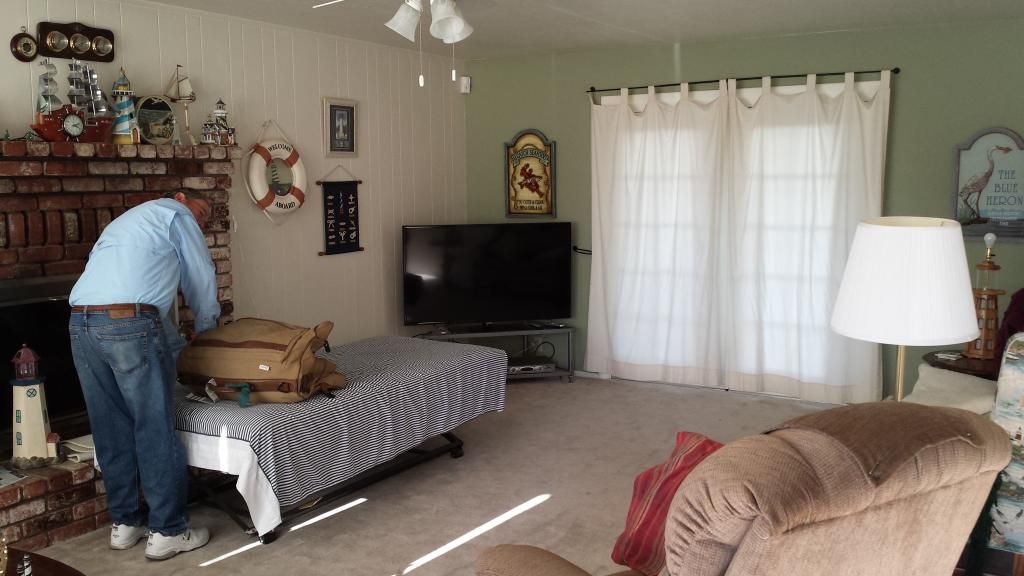 The view from Ben's backyard, that's the Pacific in the distance.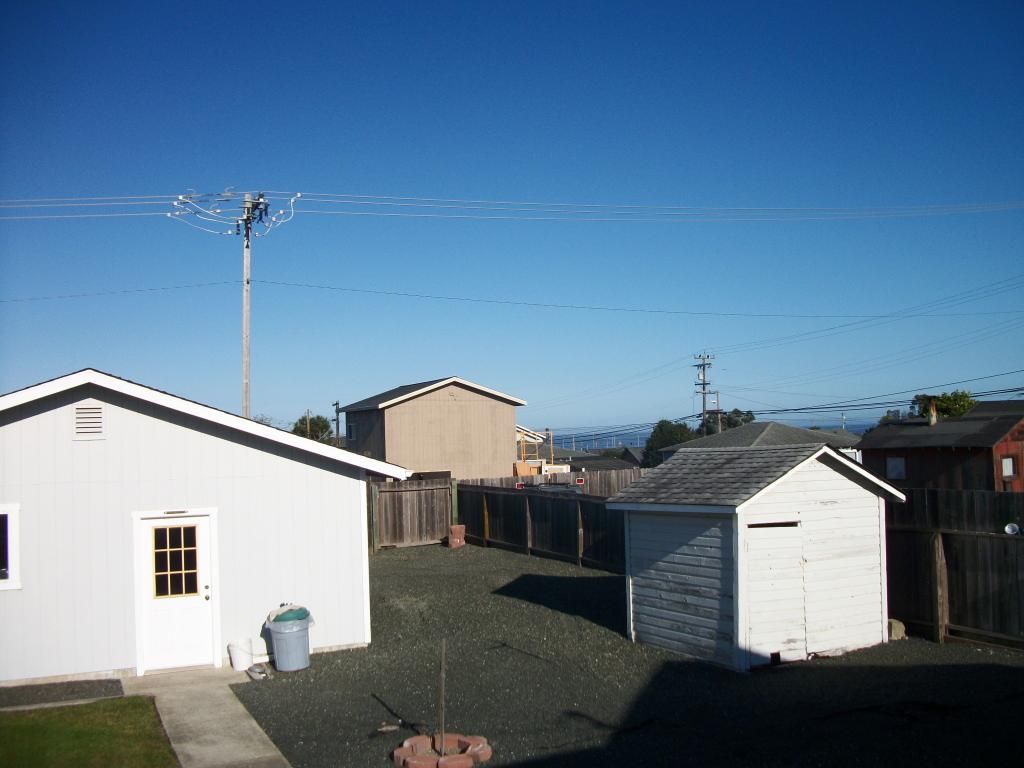 Our trip to Tahoe started with short hike.
Lake Tahoe in the distance.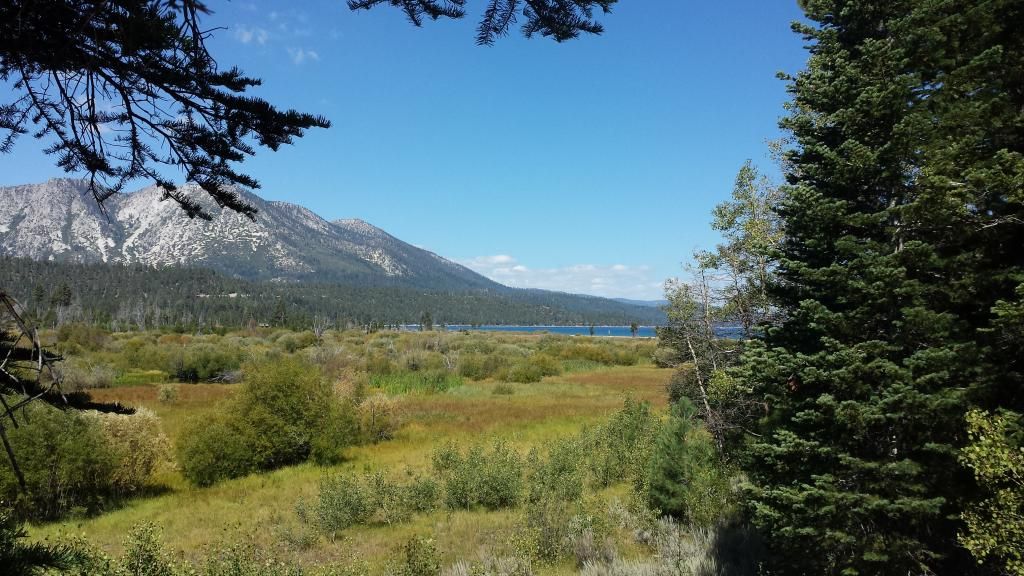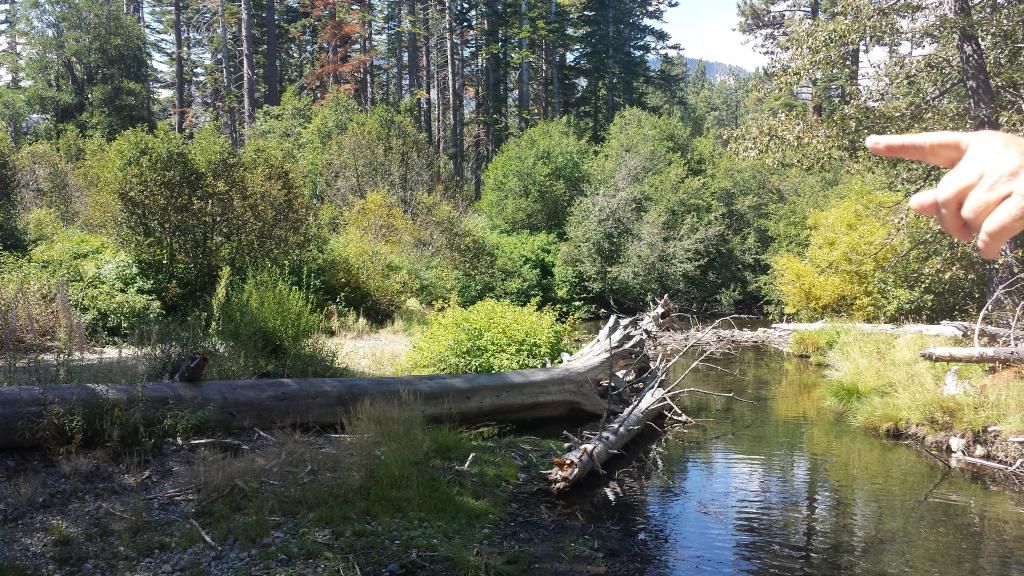 Cel phone shots as we drove the perimeter of Tahoe.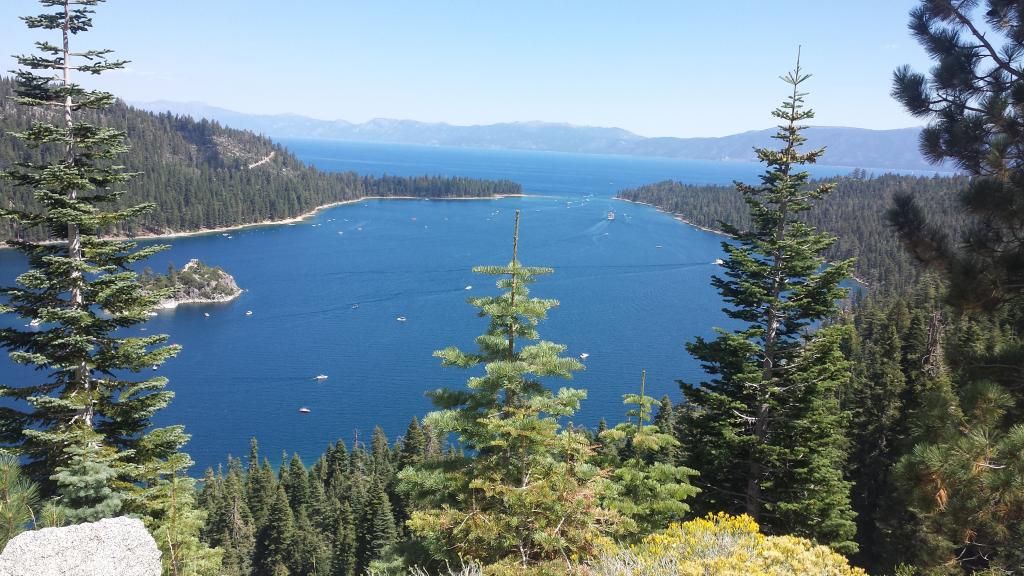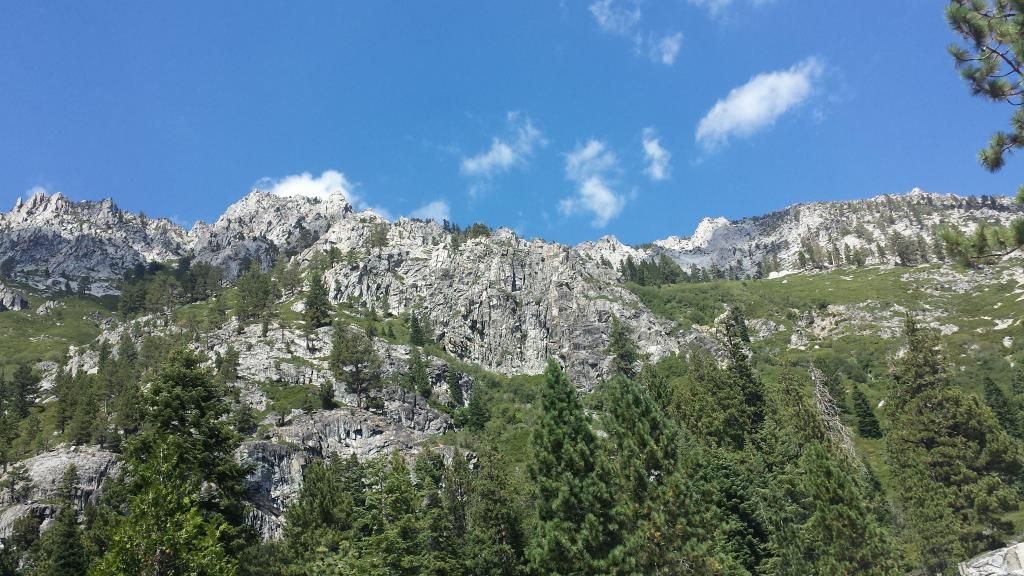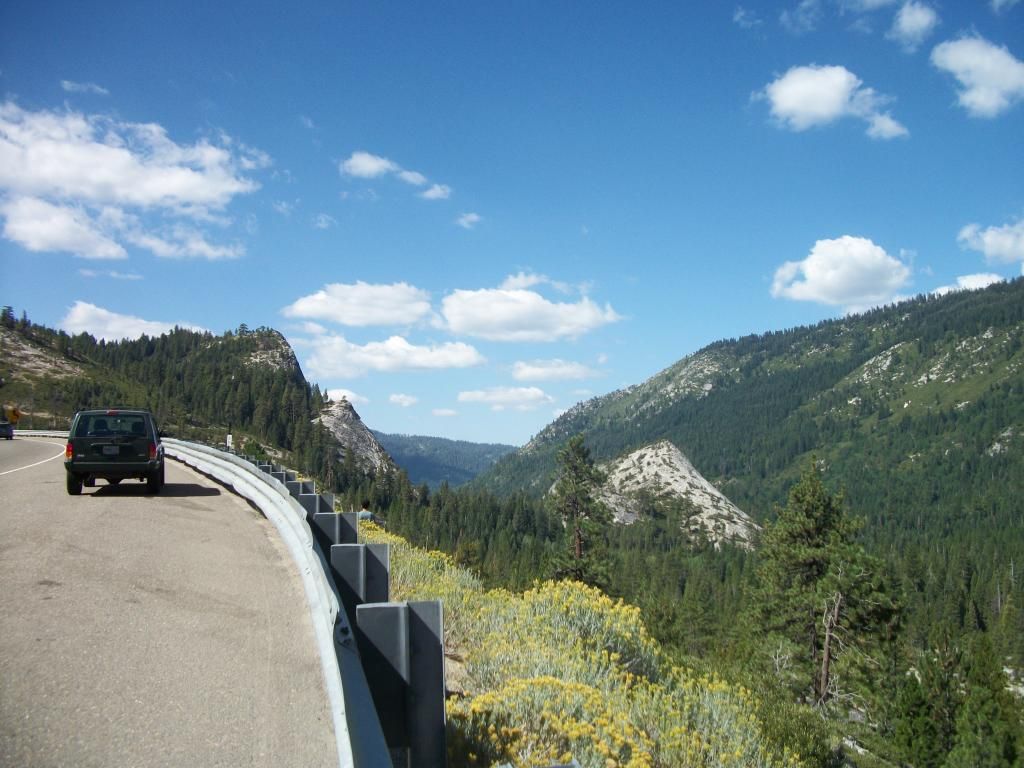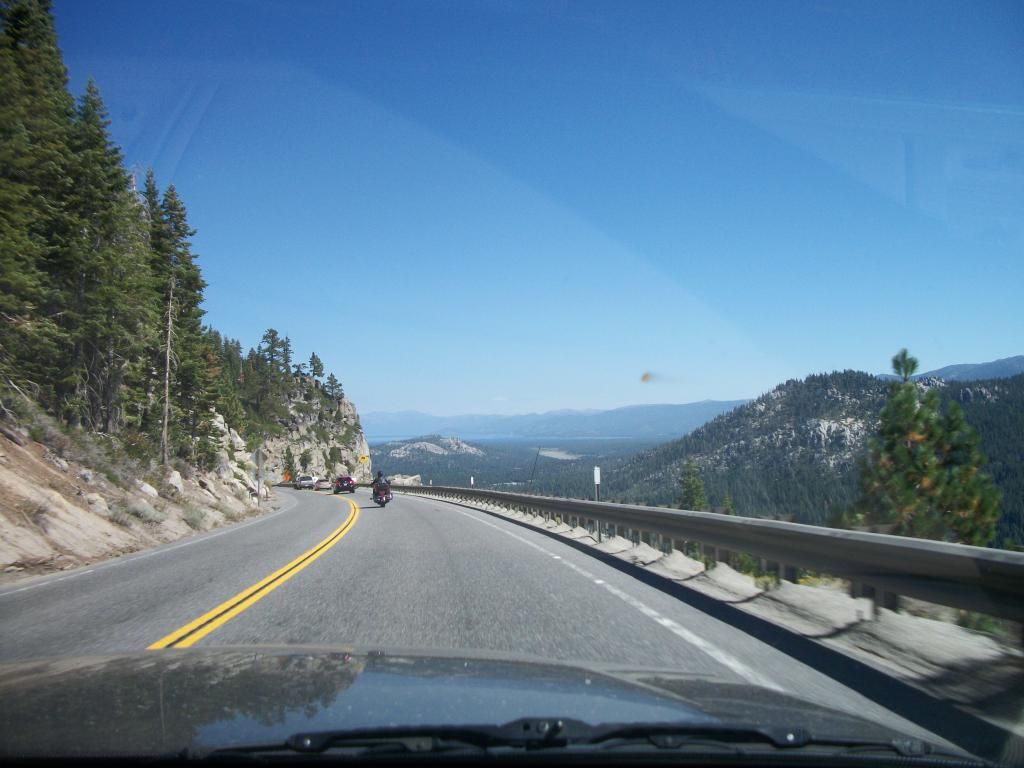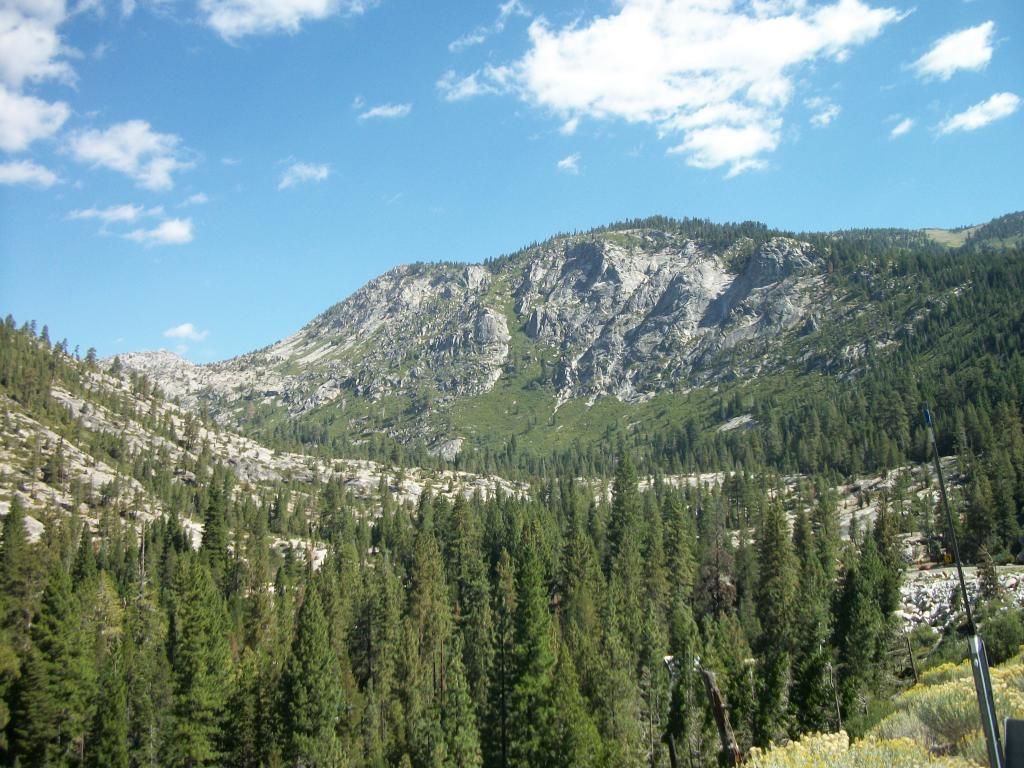 I'll post more pics and annotate when I get time.