Home
›
General Freshwater Fishing
Small Streams - Ultralight trout spinning
BallaCoiPersici
NW Italy (Laveno Mombello)
Posts: 5,508
Admiral
Strange summer here.
Very hot for ten days then ten days of rain, like a tropical storms.
Well, in any case rain means small streams for me, looking for some wild trout.
Yes, because after the rain the predators activity reach the peak in those small rivers and so this is the moment to looking for the big ones.
As gear my St Croix Triumph 5' up to 6# with Shimano Ci4 1000 and 8# mono.
As lure the classic mepps, nothing better in shallow and small water.
Fishing in those particular environment isn't easy, at all.
Trees and bushes all around (even submerged), need to fishing in little water with high accuracy, ability to cast from far to avoid that fishes get scare.
This a sample of the classic hot spot.
But with some year of experience and with an (please, forgive my immodesty) "hot hand" is possible to have a lot of good time.
The size of the trouts is (obviously) usually small but after rain there is a chance to meet the queens of the stream.
In any case the activity of the fishes in those moments is at his peak and fishing with accurancy any throw is a catch.
This one is the first one at the first throw.
Released (here to release is mandatory, no sense to kill these little jewels).
As said the average size is small but someone more big can be hooked.
This is a classic brown trout, a foot more or less.
And here is when the trout came back at home.
[video=youtube_share;EkecrzZfVZ8]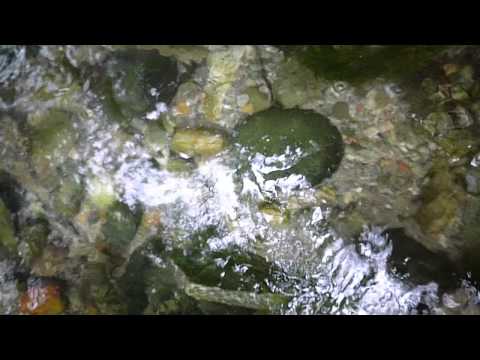 And sometime also the real queen would like to meet you.
This amazing marble trout (kinda hybrid with brown) got hooked with the last throw in a spot almost impossible to reach.
Using ultralight gear the fun is assured with this kind of fishes.
But first the fun, then the duty.
So, bye bye baby, see you next time.
[video=youtube_share;rmjan1cM5HA]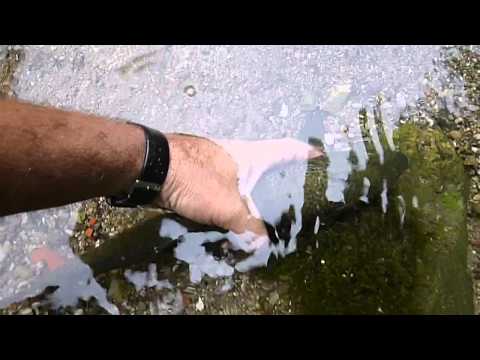 And now watching to weather forecast, waiting the next rain :grin.
Massimo (former Ballak) - Please, be patient for my English
My YouTube Channel
I'm typing keeping close my "pasta hole"!
Choose common sense, boycott political correctness.

We have to survive the most horrific pandemic we ever had. The Coward-20 virus.