Home
›
General Freshwater Fishing
Lake Griffin 5/18/2014
capt louie
citrus county
Posts: 10,319
Moderator
My bass club got an early start on Griffin I elected to run to some schooling fish I found in a canal. Got a 15" quick but no other bites. Headed back out to the lake and seen them start popping near the mouth. Hooked a good fish about 4+ pounds and lost it at the boat . :banghead That ALWAYS comes back to bite me ..
It did. I never replaced it. I was able to finish out my limit and got one cull upgrade there. Went to Haines and was going to fish the marsh but another club member had already worked it over (and got 3rd for his efforts). Nothing there and went North to the Emerald marsh. 4 dinks that were no help.
Weighed in 8 lbs for 5th place. The big bag for the day was over 20lbs so I was fishing for 2nd or 3rd but those spots pay. Missing that 4 in the morning ruined that. :cry
Bringing 20lbs with 4 fish ( one was only a pound) to the scale is a good day ! Second place was 11lb , 3rd 10lb .
Big fish weighed 7-11 caught by Jacky (in orange shirt) showing his 3 big bass.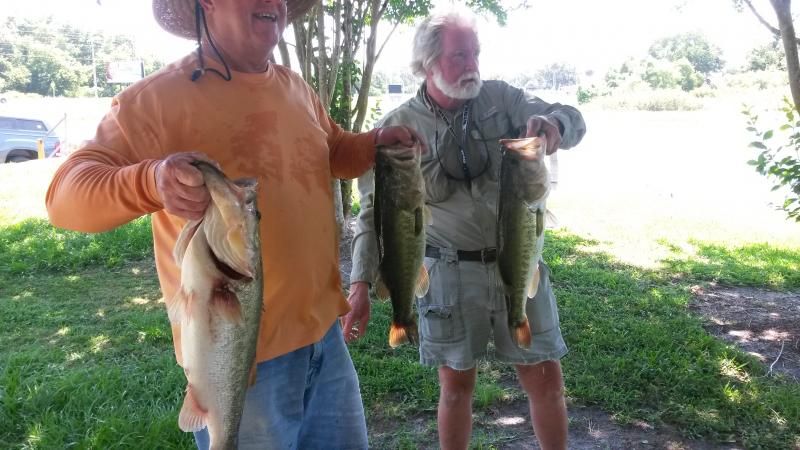 Big stringer was caught near the mouth of Haines throwing worms. My fish and 3rd place was on Rapalas with some bass being caught on toads and flipping by other members.
"You'll get your weather"