Home
›
South General Fishing & The Outdoors
Friends first Tiger shark off the beach!
landshark
Posts: 76
Greenhorn
Fishing for us has been real slow ever since the big hammer we got in March. Rough surf, cold fronts and a lack of fish in our usual spots have made fishing difficult to say the least. The one thing that makes up for slow fishing is being surrounded by good friends and it makes the time we spend out on the sand enjoyable. My good friend Ben Begovic has been coming sharking with us over the last two years, but has never really put out a rod until just recently. He put this nice juvenile set of stripes on the beach and popped his tiger shark cherry!Please no negative comments or hate if you do not agree with what we do then feel free to ignore the post, but all of the sharks we catch are released as you can see in the videos.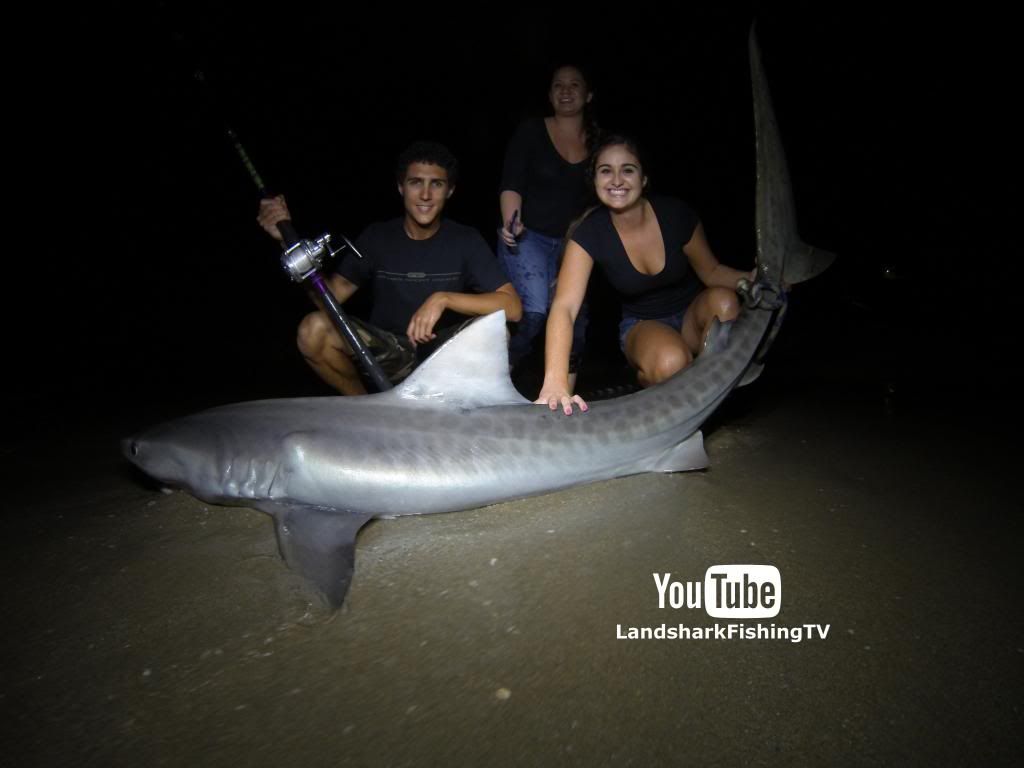 Check out the entire thing on video below!